Columbia Metropolitan Airport (CAE)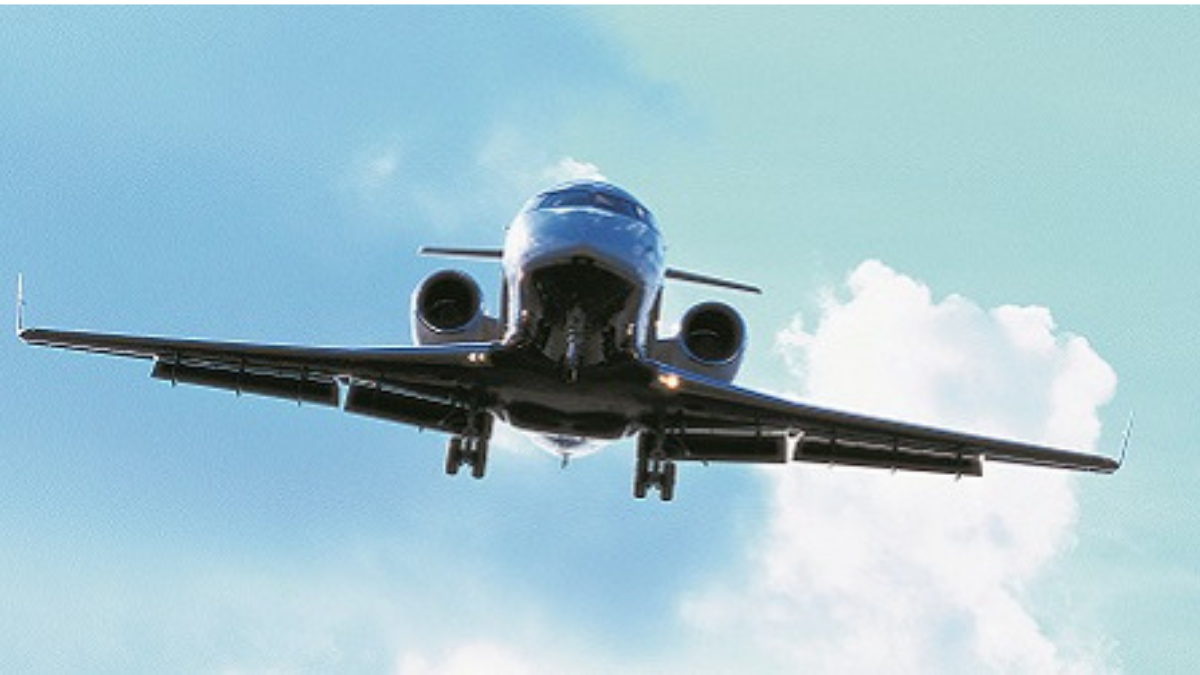 Those traveling by plane will arrive at Columbia Metropolitan Airport, built in 1965 and continuously being upgraded. The airport is 8 miles from the heart of the city.
Transportation to and from the airport includes commercial buses, limousines and taxis.
Reporting In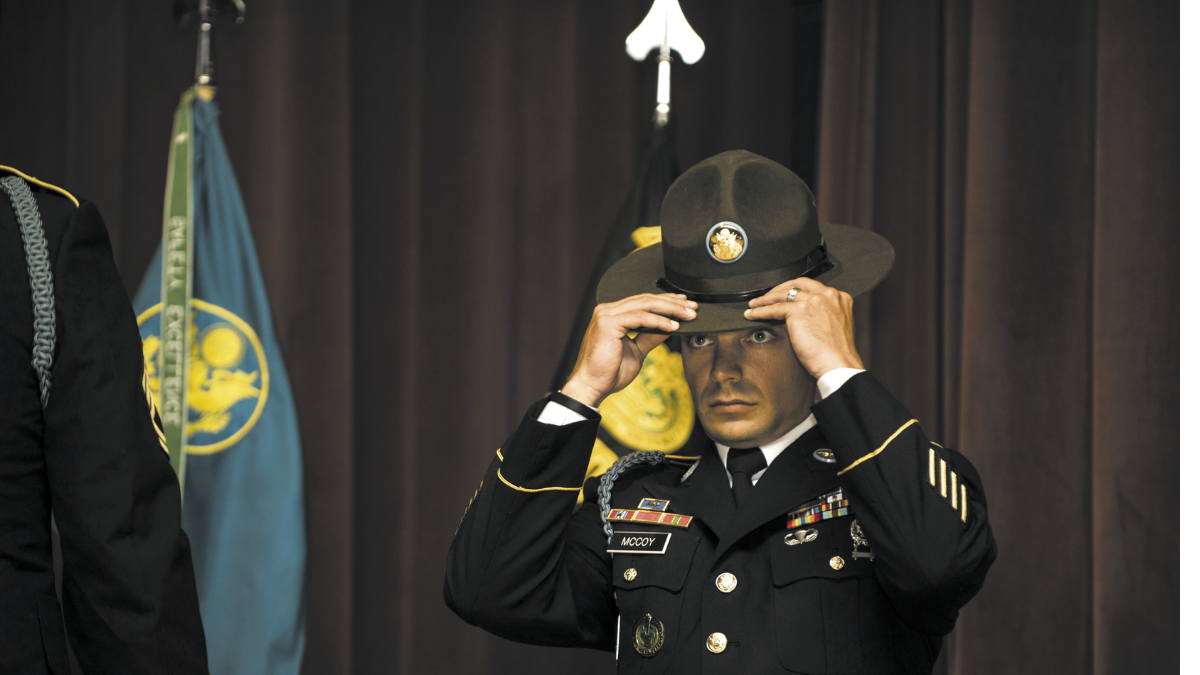 All Soldiers, regardless of rank or grade, must report to the Fort Jackson Welcome Center during nonduty hours (after 5 p.m. Monday through Friday, all day Saturday and Sunday, and on holidays). During duty hours, all permanent party Soldiers should report, in uniform, to the Strom Thurmond Building, at 5450 Strom Thurmond Blvd., Room 200.
The Fort Jackson Housing Office at 4514 Stuart St. is currently participating in a pilot program. During this time, the Housing Office will not validate your DA Form 31 for PTDY. Soldiers are to provide their signed DA Form 31 directly to Finance during in-processing to receive this entitlement. Upon arrival, Soldiers are encouraged to visit the Housing Office for the list of off-limits establishments, school and community info, deposit waivers, etc.
The Welcome Center at Fort Jackson Inn (IHG Army Hotel — Fort Jackson) is at 7550 Benning Road. A 24-hour operation, Fort Jackson Inn is staffed and ready to serve all Soldiers and anyone needing information or directions around Fort Jackson. The Welcome Center at Fort Jackson Inn can be reached at 803-782-9802. For reservations at IHG Army Hotel — Fort Jackson, call 803-782-9802, option 8 or toll-free 877-711-TEAM (8326). Reservations can also be made on IHG Army Hotels' website. Reservations' email is ftjacksonreservations@ihg.com.
IHG ARMY HOTEL — FORT JACKSON
IHG Army Hotel — Fort Jackson provides a host of guest services including central reservations, registration for all eight Fort Jackson hotels, cashiering and checkout. IHG is dedicated to serving Soldiers and our community. IHG Army Hotel, 7550 Benning Ave., is open 24/7 to serve you. The GPS address for the main gate, Gate 2, is 4600 Strom Thurmond Blvd. Follow the Welcome Center signs.
Reservations: For reservations and room availability, active-duty personnel, reservists, retirees and family members can contact 803-782-9802, option 8 or toll free 877-711-TEAM (8326). Reservations can also be made on IHG Army Hotels' website by visiting www.ihg.com/armyhotels. Reservations' email is ftjacksonreservations@ihg.com. To contact in-room guests, call 803-782-9802.
Unofficial Visitors: For availability and advance reservations on post, call 803-782-9802 or 877-711-TEAM (8326) or visit www.ihg.com/armyhotels.
Amenities: All rooms have irons, wired internet, ironing boards, 37-inch color LCD televisions, cable TV, refrigerators, microwave ovens, telephones with voicemail, free local calls and free guest laundry rooms.
Please call the IHG Army Hotel for assistance. For reservations, to contact in-room guests and all other guest services, call 803-782-9802.
Household Goods

INBOUND HOUSEHOLD GOODS AND UNACCOMPANIED BAGGAGE
Incoming Soldiers should, at their first opportunity, contact the Transportation Office in the Strom Thurmond Building, Room 102, if they have unaccompanied baggage or household goods en route to Fort Jackson. In the event that property has not arrived here, Soldiers should provide a work and contact telephone number. This initial contact may save the Soldier considerable time in arranging for delivery. For more information about inbound household goods shipments, call 803-751-7694/7695. Because of the high volume of calls received, contact information can be faxed to the "Inbound Section" at 803-751-4437. Be sure to include the full name of the sponsor and the area code with phone numbers.
OUTBOUND HOUSEHOLD GOODS AND UNACCOMPANIED BAGGAGE
Soldiers departing the installation for permanent change of station, retirement or separation should contact the Personal Property Branch at 803-751-5137/5138 to arrange an outbound counseling at least 30 days in advance of their anticipated move. As much as four to six weeks' advance notice is required for the months of May through August due to the high volume of personnel relocating. This also applies to all DOD military and civilian personnel departing on official orders.
Most personnel with permanent change of station orders now have the option to arrange for the movement of their personal property online at www.move.mil. Call the office for more information.
Personnel making their first move or last move (including retirees, separations and casualty officers) are not authorized to self-counsel. They need to call 803-751-5137/5138 to arrange an appointment for an outbound household goods briefing. Casualty officers should specify their role when calling.
If coming in for group counseling, the member should bring two copies of his or her orders for each type of shipment to be made (household goods to destination, household goods to storage, baggage, etc.) and a completed questionnaire form. Questionnaire forms are available in advance in Room 102 of the Strom Thurmond Building, 5450 Strom Thurmond Blvd.
Outbound Travel Services
The Personnel Movements Branch, in Room 107 of the Strom Thurmond Building, is the place to visit for all official travel needs. The Personnel Movements Branch arranges travel and issues airline tickets for TDY, PCS and ETS moves. This office also processes passport and visa applications 1:30 to 3:30 p.m. daily. Passport applications should be completed 12 weeks prior to expected departure date. Active-duty personnel who require a passport for their official travel should apply immediately upon notification of official travel. Proper identification and orders are needed to arrange travel. Orders are not required to submit the passport applications, but customers should call prior to arriving at the office to ensure they bring the required documents. All travel services are handled on a walk-in basis. Call 803-751-6053/7531. To make a TDY reservation, call 803-782-2966.
Uniform Policy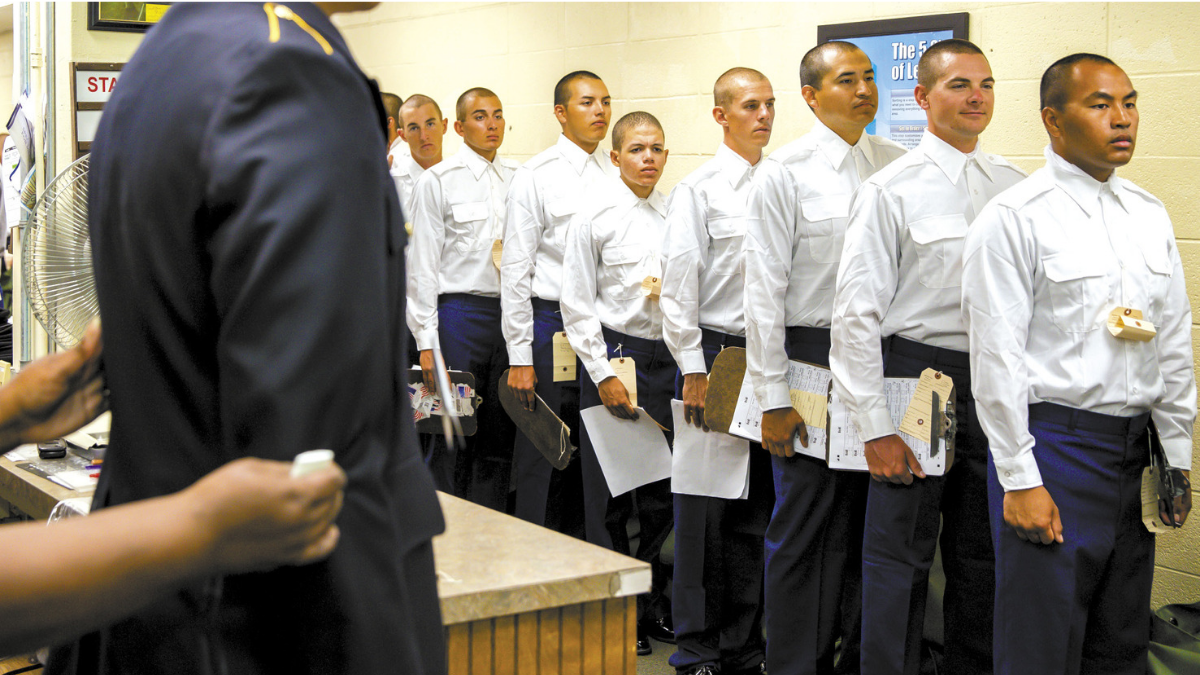 The Army combat uniform, known as ACUs, in the operational camouflage pattern may be worn off post. Soldiers are not permitted to consume alcoholic beverages in any off-post establishment while wearing ACUs. ACUs may not be worn at off-post sporting events, theaters or other public entertainment or other events. ACUs will not be worn off post to social or official functions when it would be appropriate to wear the service uniform or civilian attire. ACU sleeves will be worn down at all times. Uniforms will be worn properly bloused, zipped and buttoned. Utility uniforms will be serviceable and present a clean appearance if worn off post.
The ACU patrol cap is the primary headgear. The black beret may still be worn at special events such as parades, graduations or change of command and responsibility ceremonies.
Driver's License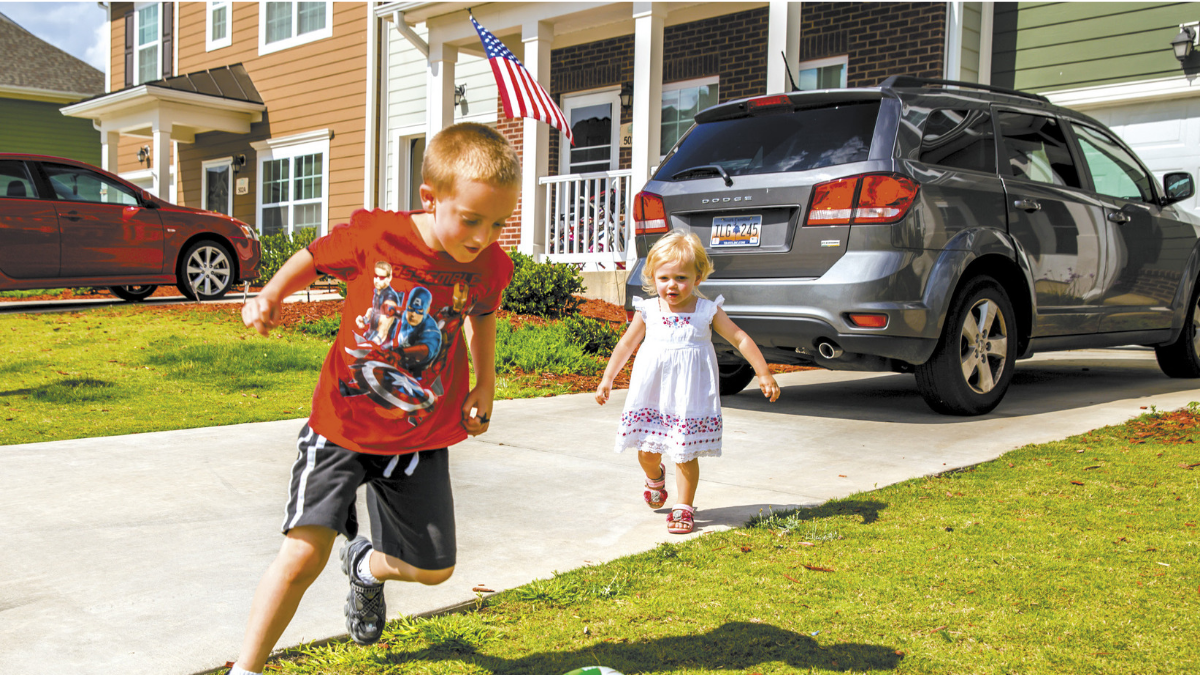 Military personnel and their family members are not required to obtain a South Carolina driver's license or license plates as long as they have valid ones from other states. Expiration of a service member's driver's license varies according to its state of origin. Upon arrival in South Carolina, motorists should contact the South Carolina Department of Motor Vehicles to determine the laws governing current licenses. If a person does not have a valid driver's license, he or she must pass a written examination and a road test ($2 test fee) within 90 days of arrival. The driver's license fee is $12.50. A learner's permit ($2.50 fee) may be issued at the age of 15 and an unrestricted license at the age of 16. One of the nearest DMVs to the post is at 1630 Shop Road, Columbia, SC 29202. Call 803-737-8350 for further information or log on to www.scdmvonline.com.
Motorcycle Policy
The installation motorcycle policy applies to all Soldiers at all times, civilians while on the installation and all civilians operating a motorcycle off post on official military business. All Soldiers are required to successfully complete the approved Motorcycle Safety Foundation Basic Rider Course before operating a motorcycle. The course is provided by the Fort Jackson Safety Center at no cost to military personnel, and personnel will not be charged leave to attend the course. All operators and passengers must wear the following personal protective equipment when operating a motorcycle:
• Department of Transportation-approved helmet properly fastened; Soldiers must wear a helmet on and off post regardless of South Carolina state law.
• Impact- or shatter-resistant goggles, wrap-around goggles or full face shield (attached to helmet).
• Long pants.
• Long-sleeved shirt or jacket.
• Full-fingered gloves.
• Leather boots or over-the-ankle shoes.
Motorcycles must have two rear-view mirrors and have headlights turned on at all times.
South Carolina does not require a vehicle safety inspection sticker. However, personnel assigned permanently to Fort Jackson who have privately owned vehicles registered in a state that requires a state inspection must properly display a state inspection sticker on their vehicles.
Running Routes
Running routes are established on Fort Jackson for the safety of the Soldiers doing physical readiness training in the morning. Most Soldiers on Fort Jackson are in Initial Entry Training and not accustomed to running in traffic. Protected run routes have been designated and are marked using orange cones, jersey barriers and folding safety barriers.
Running routes are closed to all vehicle traffic 6 to 7 a.m. Monday through Saturday. Driving through, around or into a protected running route will result in a traffic fine and could lead to the revocation of driving privileges on Fort Jackson. Running is prohibited on Marion Avenue in the morning hours except by Soldiers participating in group physical readiness training. All runners, military or civilian, are prohibited from wearing earphones while running.
Bicycle Registration and Operation
Bicycle registration is highly encouraged at the Provost Marshal's Office. Registration of bicycle serial numbers is a crime deterrent. In the event a bicycle is stolen, investigators will have a starting point.
Bicycle operators and passengers must wear approved helmets. Wearing earphones is prohibited by anyone operating a motor vehicle, moped, motorcycle or bicycle, or while a person is riding. Cyclists can ride on one of five routes of varying length across Fort Jackson. Cyclists must register through iSportsman if they plan to use these routes.
Weapons Registration
Soldiers residing on Fort Jackson must register their weapons at Building 4297 within five working days of arrival. Affiliated personnel wishing to introduce a firearm on Fort Jackson for hunting or shooting events must register their weapons prior to introducing the weapons on the installation. All Soldiers and civilians working on Fort Jackson are required to fill out the FJ Form 190-11-100 under the unit/facility crime prevention program acknowledging the rules for privately owned weapons on Fort Jackson. Concealed carry is strictly prohibited on Fort Jackson.
TRANSPORTATION AND STORAGE OF PRIVATELY OWNED WEAPONS
Fort Jackson Regulation 190-11 prohibits keeping privately owned weapons in vehicles, even when properly secured, while at work or while attending to other business on the installation not directly related to authorized shooting activities on the installation. It is prohibited to store privately owned firearms in on-post housing unless the firearm is unloaded, ammunition is stored separately from the firearm in a locked container, and one of the following methods for firearms storage is employed: using a trigger locking device, storing the firearm in a locked container, removing the firing pin for the firearm and storing the firing pin a locked container, or disassembling the firearm and storing the disassembled parts in separate places. The keys to all locked containers and locking devices will be stored in a place not accessible to persons under 18 years of age.
If transporting a privately owned weapon in a vehicle, it must be done in a manner prescribed by the federal law and must be properly secured by ensuring the weapon is unloaded and that the ammunition is secured in a separate container of the vehicle. Pistols must be secured in the trunk compartment or glove box. If the vehicle does not have a trunk-type compartment, the firearm should be carried preferably in a separate, locked container (such as a gun case) and not in reach of the driver.
There are no storage facilities on Fort Jackson to hold privately owned weapons.
Pets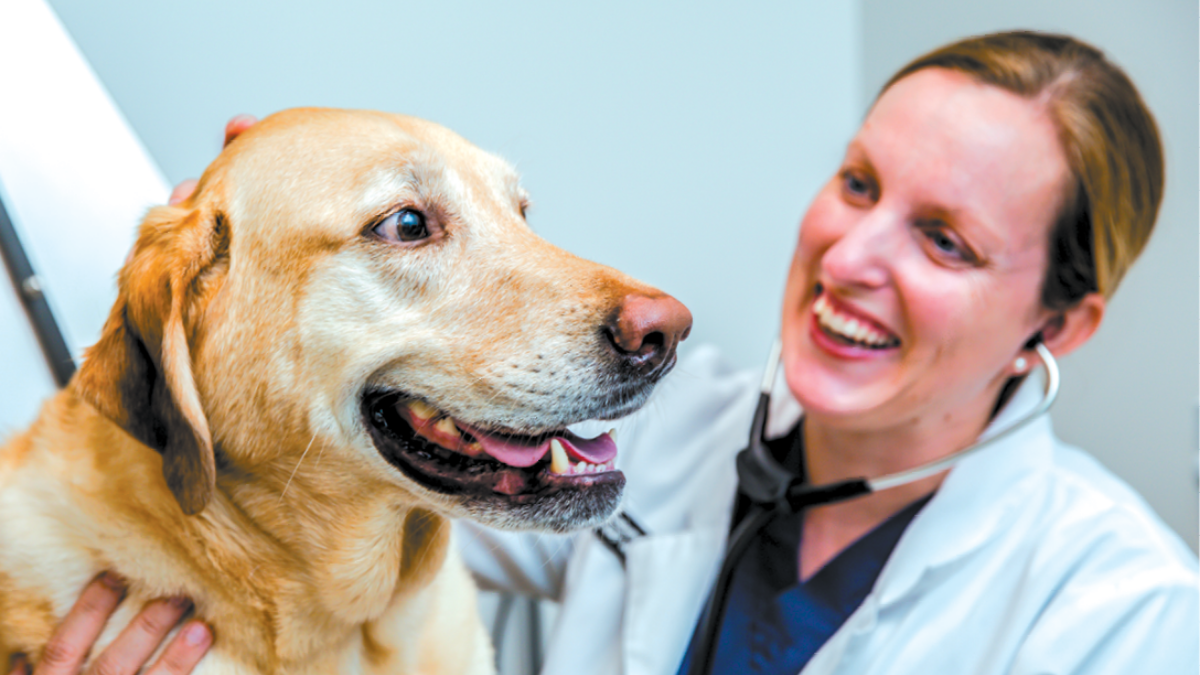 Pet owners living on the installation must register their animals within five working days of their arrival. This should be done at the Fort Jackson Veterinary Clinic, Building 2445, Knight Avenue. To register a pet, proof of rabies immunization is required.
The clinic provides limited medical care for pets, by appointment only. Such care includes immunizations, heartworm and intestinal parasite examinations, preventive medication, health certificate exams and sick-call evaluations.
The clinic can perform routine surgeries such as spaying, but it cannot board pets. Also, because it is a nonappropriated funds-supported facility that must support itself, fees are charged for all services and medications. Flea and tick products and other over-the-counter items are sold at the clinic. A $2 user's fee for each transaction is required.
Dogs and cats 3 months and older must be registered, and current rabies vaccinations are required. Dogs also must have current distemper, hepatitis, leptospirosis and parvo vaccinations and must be on heartworm prevention. Cats must be vaccinated for distemper, feline leukemia and upper-respiratory diseases.
All animals living on post must be microchipped. The cost of the procedure is $25. If this procedure is done off post, the microchip number must be reported to the Fort Jackson clinic and filed in the animal's record.
If you plan to live off the installation and intend to use the veterinary clinic or specified areas of Fort Jackson for hunting, you also must register your animals at the clinic. Soldiers and their families living off post also need to review local ordinances regarding the supervision and upkeep of family pets. In Richland County, call the Department of Public Works Animal Control Office at 803-735-7322.
Stray animals on Fort Jackson are transported to the Columbia Humane Society at 121 Humane Lane, Columbia, SC 29209. The phone number is 803-783-1267.
The clinic is open 8:30 a.m. to 4 p.m. Monday through Friday. The clinic is closed all federal holidays and the last business day of the month for inventory.
Please call 803-751-7160 for an appointment. Over-the-counter sales are available 8:30 a.m. to 4 p.m. Monday through Friday.
Better Business Bureau
Investigate before you invest. Those are wise words, particularly when you are new to an area. Before you sign a lease, buy a new car or purchase furniture for your new home, determine whether a company is reputable.
An easy way to do this is to contact the Better Business Bureau of the Midlands, which maintains lists of businesses that have unresolved consumer complaints or unfair business practices. The bureau also can help consumers resolve complaints with businesses. All services are free. The Better Business Bureau of the Midlands is at 2330 Divine St. For more information, call 803-254-2525 or visit www.bbb.org/columbia.
Housing

ARRIVING AT THE INSTALLATION
All customers are required to report to the Housing Service Office at 4514 Stuart St. before making any housing arrangements. Customers will be provided information on "off-limits areas," the Utility Deposit Waiver Program, community info, etc. Feel free to call the HSO at 803-751-5788/7567/7537 or visit during office hours, 8 a.m. to 4 p.m. Monday through Friday. The office typically has limited staffing on training holidays.
PERMISSIVE TDY
In accordance with AR 600-8-10, Leaves and Passes, 15 Feb 06 and AR 420-1, Facilities Management, service members may be authorized 10 days permissive TDY for house hunting when en route to the gaining installation.
The DA Form 31 or DA Form 4187 requesting PTDY must be approved by a lieutenant colonel or above. The service member is required to report to the HSO upon arrival to the gaining installation to have the forms validated prior to signing a lease. Failure to do so will result in being charged leave for the entire period. If the service member did not receive PTDY from his or her losing unit, it can be requested from the gaining unit. All requests are subject to command approval.
ON-POST HOUSING
Fort Jackson Family Homes has been professionally managed by Balfour Beatty Communities since 2008. Fort Jackson has 850 housing units for service members, retirees, DOD employees and their families.
The entire inventory is divided into nine areas — seven for enlisted families and two for officers' families. Although all homes are unfurnished, they are equipped with central heating and air conditioning, refrigerators, dishwashers and electric ranges.
Fort Jackson Family Homes is also responsible for all landscaping within the on-post housing areas (with a few exceptions). For families living on post, BBC's LifeWorks Program hosts free weekly events, typically at the community center. The community center is at 520 Brown Ave. Community representatives can be reached at 803-738-8275. For more information, visit Fort Jackson Family Homes' website at www.fortjacksonfamilyhomes.com.
APPLYING FOR ON-POST HOUSING
Service members interested in residing on post can begin the process as soon as they receive PSC orders to Fort Jackson. Active-duty service members who are interested in living on post can visit Fort Jackson Family Homes' website at www.fortjacksonfamilyhomes.com to get their application started by submitting a guest card.
Fort Jackson Family Homes is a residential community offering a wide variety of rental homes in single-family, townhome and duplex styles to active-duty Army families assigned to Fort Jackson. Move-in ready rental homes at Fort Jackson are available in two-, three-, four- and five-bedroom floor plans in walkable, pet-friendly neighborhoods featuring extensive amenities including playgrounds and picnic areas, basketball courts, tennis courts and a fitness center.
Applicants must apply for housing within 30 days of arrival to receive an eligibility date of the "date departed last permanent duty station" or they will be placed on a waiting list with an effective date of application. This date determines placement on the housing waiting list.
Your rent at Fort Jackson Family Homes includes a utilities allowance, landscaping, and curbside garbage and limited recycling pickup. Management office hours are 8 a.m. to 5 p.m. Monday, Tuesday, Thursday and Friday; 8 a.m. to 7 p.m. Wednesday; 10 a.m. to 4 p.m. Saturday; and noon to 4 p.m. Sunday.
OFF-POST HOUSING
HOUSING SERVICES OFFICE
The HSO is at 4514 Stuart St. at the intersection of Strom Thurmond Boulevard and Marion Avenue. You are required to report to the HSO prior to making any commitments for renting, leasing or purchasing any housing. If on-post housing is unavailable or you wish to reside off post, the HSO staff will assist you in locating quality housing off the installation and provide individual counseling that is catered to your specific needs, such as lease reviews, landlord-tenant disputes, military clause issues, etc. Call the HSO at 803-751-5788/7567/7537 or visit during office hours 8 a.m. to 4 p.m. Monday through Friday. There typically is limited staffing on training holidays.
PERMANENT PARTY UNACCOMPANIED PERSONNEL HOUSING
THE FREDDIE STOWERS' SINGLE SOLDIER COMPLEX
All single (unaccompanied) permanent party Soldiers E-1 through E-5 entitled to BAH at the without-dependent rate are required to live in the Freddie Stowers' Complex. Exceptions to this policy can be granted only by the garrison commander or his or her designee.
A request for approval must be prepared on DA Form 4187 (personnel action form) and processed through the service member's entire chain of command (brigade commander). Once signed by the service member's chain of command, the request must be submitted to the housing chief for processing. The garrison commander is the only person who may authorize a single service member to live off post and receive BAH. The approval or disapproval from the garrison commander will be returned through the chain of command. Pets and household goods are not considered justifications to reside off post.
There are eight barracks buildings, all of which are designed in the one-plus-one style and can house noncommissioned officers and junior enlisted service members. This means that two junior enlisted service members of the same gender each have a private bedroom but share a connecting kitchenette and bathroom. NCOs are given the entire suite, with one of the bedrooms set up as a living room. Sleeping rooms are furnished with a single bed, a nightstand, a lamp, under-bed storage, a desk, a chair and an entertainment center. The living rooms are furnished with a sofa, a chair or recliner, a coffee table, an end table and a small dining table with two chairs. Each kitchenette is equipped with a 10.3-cubic-foot refrigerator and microwave. The rooms are prewired for cable and telephone, which can be purchased from the service provider of your choosing.