In Madison and Morgan Counties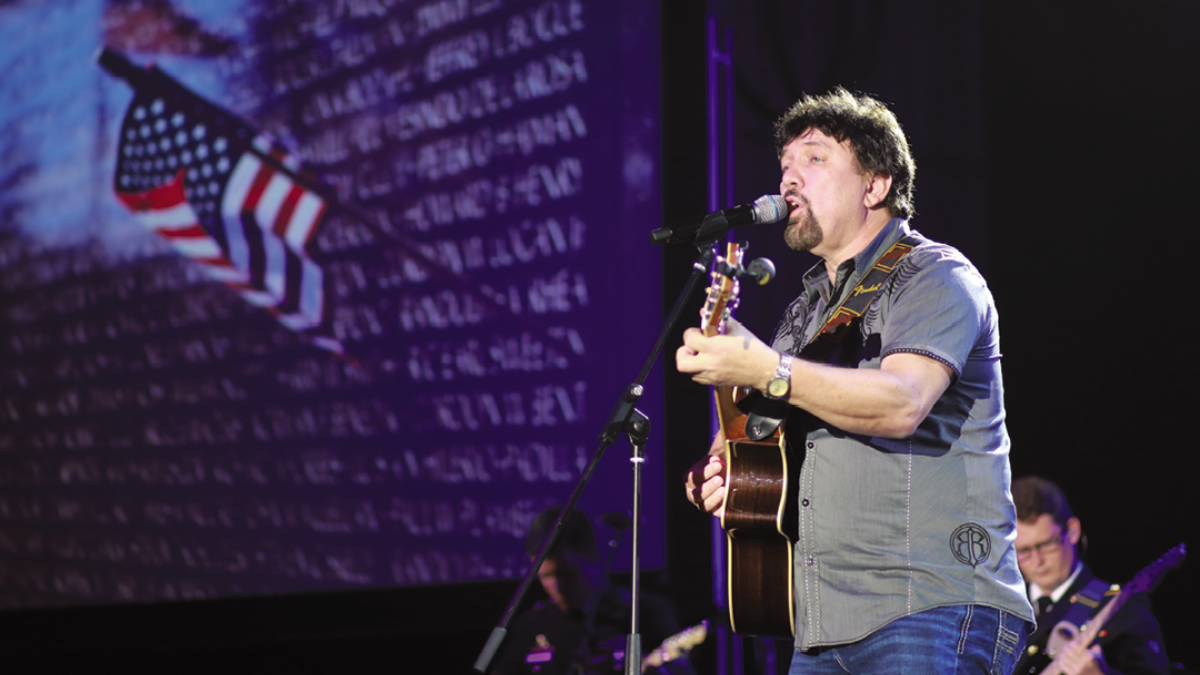 You'll find plenty of entertaining activities — music, sports, theater, museums, parks and shopping — in Madison and Morgan counties. Take a cool dip at Southern Adventures, or tee off at one of several 18-hole golf courses in northern Alabama. And be sure to check out the U.S. Space & Rocket Center.
Annual Events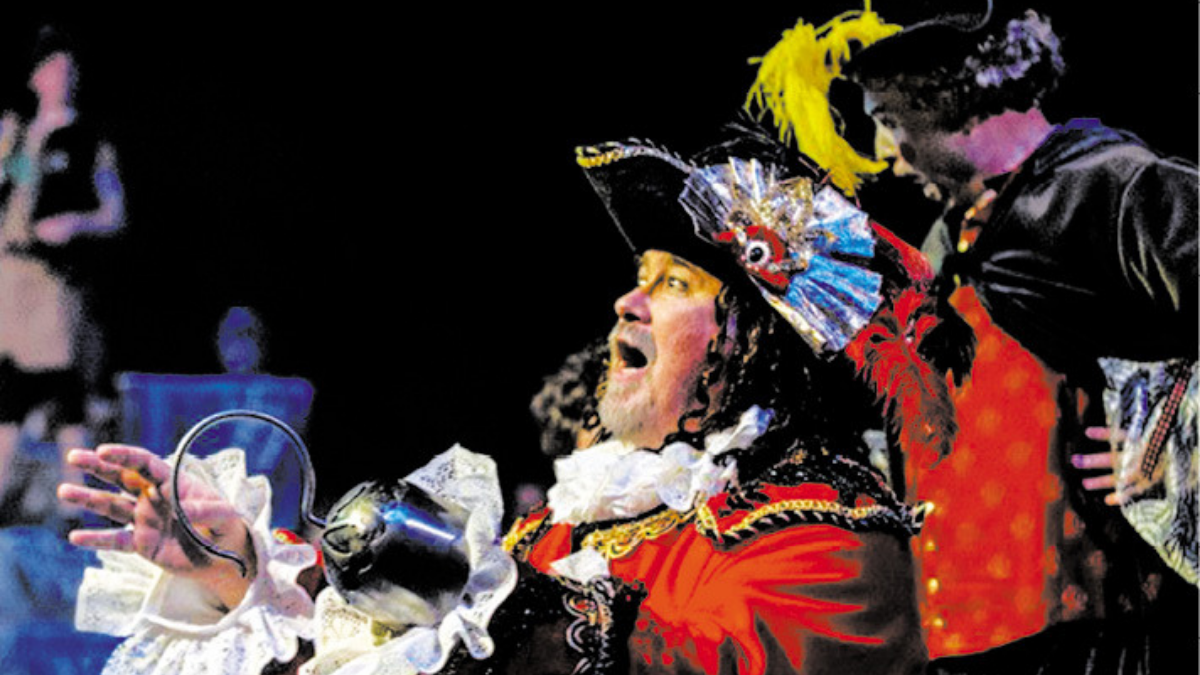 Residents of Madison and Morgan counties can enjoy a variety of annual events, festivals and community gatherings.
Concerts in the Park
www.artshuntsville.org/concerts-in-the-park-2
An increasingly popular local tradition, the 10-week Concerts in the Park series highlights local music across many genres, including rock, swing, country, jazz and bluegrass. These free events take place in beautiful Big Spring International Park in the heart of downtown Huntsville from 6:30 to 8 p.m. Music lovers are encouraged to bring a lawn chair or blanket and listen to the sounds of great Rocket City musicians as the summer sun wanes above them.
Galaxy of Lights
http://hsvbg.org/seasonal-festivals/#Galaxy
The Galaxy of Lights is a holiday light extravaganza featuring larger-than-life animated light displays at the Huntsville Botanical Garden. See Santa soaring over a delightful winter village, while nursery rhyme characters dance and frolic among traditional scenes of the season. This annual event opens with walking weekend strolls (including some dog-friendly nights) that begin a couple of weeks before Thanksgiving. Then the Galaxy of Lights opens for cars, which can drive through the path nightly from Thanksgiving into the New Year.
Panoply Arts Festival
www.artshuntsville.org/panoply-arts-festival
Held the last weekend in April in Big Spring International Park, the Panoply Arts Festival is the premier arts weekend in the Southeast. Each year visual artists from all types of disciplines display and sell art, while local musicians and even national headliners perform throughout the weekend. Enjoy dance performances, craft beverages, food vendors, kids' crafts, puppets and more.
Redstone Arsenal Oktoberfest
http://redstone.armymwr.com/us/redstone
Hosted by Redstone Arsenal Family and MWR each September, Oktoberfest is a German tradition with an Alabama twist. Sample authentic German cuisine like schnitzel, bratwurst and sauerkraut, then polka your way around the music and carnival rides.
WhistleStop Weekend
https://whistlestopweekend.com
At WhistleStop Weekend, located downtown on the grounds of the Historic Huntsville Depot, grill masters from across the region gather to compete in both amateur and professional divisions while visitors gather to enjoy their barbecue, wings and sides, vote in the People's Choice Awards, take part in the Alabama Corn Hole Championship and listen to some of the best live headliners each night.
Arts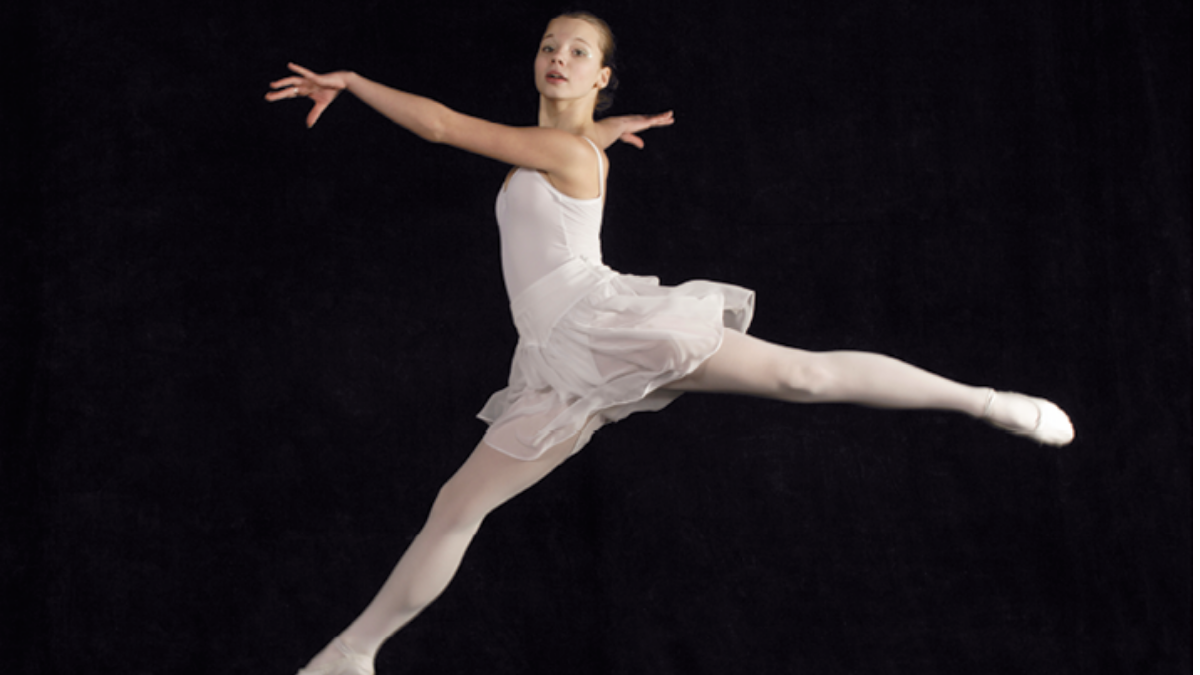 Madison and Morgan county residents have a wealth of artistic endeavors at their disposal, from theaters to music to dance and more.
Broadway Theatre League
700 Monroe St., Suite 410
Huntsville, AL 35801 256-518-6155
https://broadwaytheatreleague.org
Since 1959, the Broadway Theatre League of Huntsville has brought Broadway's best shows to Tennessee Valley residents. Through its schools program, the league also furnishes students in the Tennessee Valley with a special opportunity to develop an appreciation of, and love for, live theater.
Fantasy Playhouse Children's Theater and Academy
3312 Long Ave.
Huntsville, AL 35805 256-539-6829
https://fantasyplayhouse.com
The goal of Fantasy Playhouse is to bring the love of theater and stagecraft to the youth of North Alabama through its theater productions, The Fantasy Academy and the Fantasy Players. Its 10,000-square-foot facility provides space for rehearsals, costume construction and theater classes. Fantasy also owns a 7,500-square-foot warehouse that houses its scene shop. Each season, Fantasy Playhouse produces three shows and its annual season extra, "A Christmas Carol," all presented at the Von Braun Center's Playhouse. The Fantasy Academy of Theater offers over 100 classes, reaching 700 students per year. The Fantasy Players, a performing troupe of young people, serve as ambassadors for Fantasy Playhouse and the Arts as they perform at schools, libraries, day care programs and community events.
Huntsville Ballet Company
800 Regal Drive SW
Huntsville, AL 35801 256-539-0961
www.huntsvilleballetcompany.org
Huntsville Ballet Company uses the power of dance to inspire and nurture the art of classical ballet through artistic excellence, performances, and education and outreach activities in the community. It brings quality dance to the region, performing ballets such as "Romeo and Juliet," "The Firebird" and "The Sleeping Beauty," among others. Each year "The Nutcracker" ballet affords students from HBC's school the opportunity to audition and perform with the company at the Von Braun Center Concert Hall with the Huntsville Symphony Orchestra.
Huntsville Symphony Orchestra
Von Braun Center
700 Monroe St.
Huntsville, AL 35801 256-539-4818
www.hso.org
Long considered the region's premiere performing arts group, the Huntsville Symphony Orchestra has set the standard in North Alabama for artistic quality, community support and service through education. For over five decades, the HSO's acclaimed concerts and award-winning education programs have inspired performers, audiences, children, benefactors and the entire community. The HSO is the oldest continuously operating professional orchestra in the state of Alabama.
Lowe Mill ARTS & Entertainment
2211 Seminole Drive
Huntsville, AL 35805 256-533-0399
www.lowemill.net
Lowe Mill ARTS & Entertainment is the largest privately owned arts facility in the United States. With a focus on visual arts, this huge historic factory building has been redeveloped into 133 working studios for over 200 artists and makers, six fine art galleries, a multiuse theater and performance venues. In addition to working artists, Lowe Mill is home to several of North Alabama's premiere entertainment events, including Concerts on the Dock, the world's longest-running Cigar Box Guitar Festival and more.
Merrimack Hall Performing Arts Center
3320 Triana Blvd.
Huntsville, AL 35805 256-534-6455
www.merrimackhall.com
Located in the historic Merrimack Mill Village neighborhood, this 25,000-square-foot building was built in 1898 and expanded in 1920 by the Merrimack Manufacturing Company, a large textile manufacturer. After nearly 100 years of operation, the Merrimack Mills were demolished in 1992, but after nearly $2.5 million in renovations, Merrimack Hall reopened to the public in 2007. The facility is now home to a 300-seat, state-of-the-art performance hall, a 3,000-square-foot dance studio and community spaces. Today, more than 500 people with special needs participate in Merrimack Hall's Johnny Stallings Arts Program (JSAP), which offers year-round arts education and social and cultural opportunities to children, teens and adults with intellectual and physical disabilities.
SPACES Sculpture Trail
700 Monroe St. SW, Suite 2
Huntsville, AL 35801 256-519-2787
www.spacessculpturetrail.org
SPACES is a collaborative project developed in 2010 by The Arts Council Inc., Alabama A&M University, the Huntsville Museum of Art, Lowe Mill Arts & Entertainment Center and the University of Alabama in Huntsville. Designed to engage and enliven the Huntsville/Madison County community through a large-scale public art installation, the trail features 37 sculptures by 25 artists from 13 states. Visit the trail's website for maps detailing each sculpture's location.
Von Braun Center
700 Monroe St.
Huntsville, AL 35801 256-533-1953
www.vonbrauncenter.com
A multi-purpose indoor arena, meeting and performing arts complex, the Von Braun Center has a maximum arena seating capacity of 10,000. The complex includes several venues, including Propst Arena, the Mark C. Smith Concert Hall, a South Hall, North Hall and East Hall and a theater playhouse, which welcome big-name musicians, comedians, sports events and more.
Museums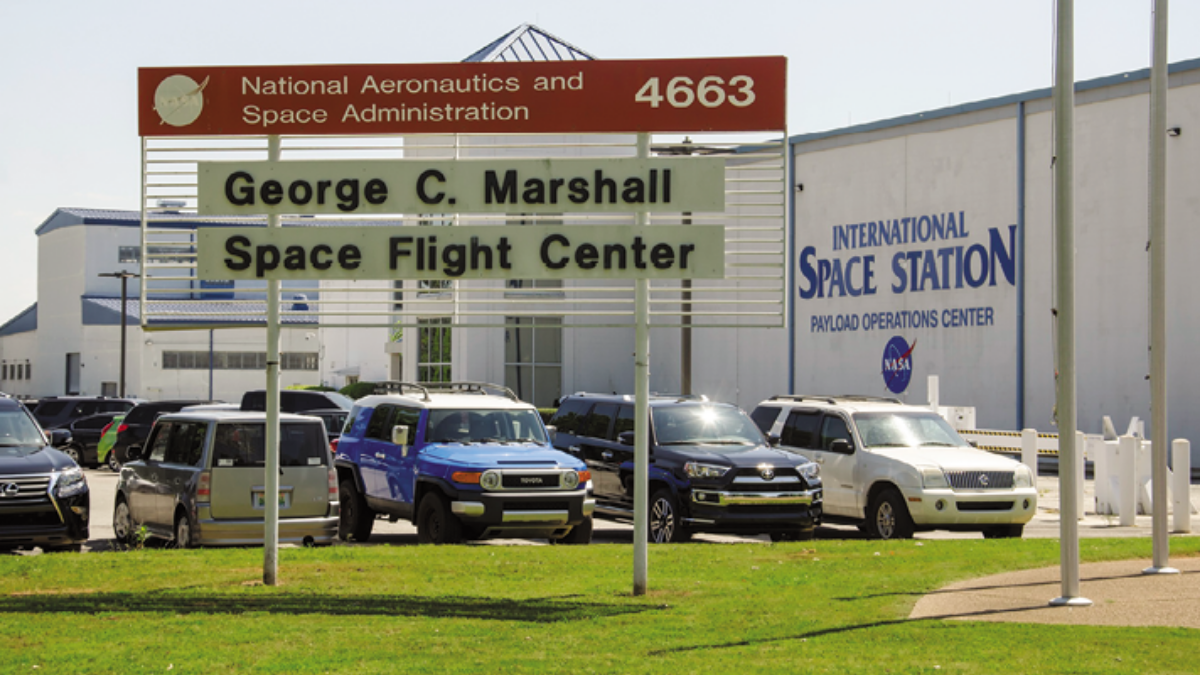 Learn about Alabama's history and cultural contributions by visiting any one of the many local museums.
Alabama Constitution Hall Park
109 Gates Ave. SE
Huntsville, AL 35801 256-564-8100
www.earlyworks.com/alabama-constitution-hall-park
Step inside the picket fence and be transported back to 1819. Hear the whir of the spinning wheel, smell the aroma of bread baking over an open fire, turn the great wheel lathe in the cabinetmaker's shop and visit with villagers busy with their daily tasks, seemingly unaware that nearly two centuries have come and gone. This living village captures Alabama's history and spirit. Check out the tourist site's extensive makeover, part of the state's 200th birthday celebration for 2019.
Burritt on the Mountain
3101 Burritt Drive
Huntsville, AL 35801 256-536-2882
www.burrittonthemountain.com
These open-air museum grounds on Round Top Mountain, a plateau connected to Monte Sano Mountain, were the estate of local physician William Burritt, who willed his house and land to the city for use as a museum upon his death in 1955. A number of 19th-century rural structures have been added to Burritt's mansion, both in the interest of historical preservation and life re-enactments.
Earlyworks Childrens Museum
404 Madison St.
Huntsville, AL 35801 256-564-8100
www.earlyworks.com/earlyworks-childrens-museum
Touch, climb, pull, explore — it's all encouraged at the Earlyworks Children's Museum. Kids can hear stories from the Talking Tree, play a tune on the giant-sized instruments at the Alabama bandstand and try their hand at building in the Kidstruction Zone. Explore a 46-foot keelboat, trade your wares at the General Store and try on 1800s clothing in the federal house.
Huntsville Depot and Museum
320 Church St.
Huntsville, AL 35801 256-564-8100
www.earlyworks.com/historic-huntsville-depot
Hear the rattle of the tracks and the engineer's whistle as you experience life on the rails in 1860. Listed on the National Register of Historic Places, the depot was the local passenger house and corporate offices for the eastern division of the Memphis & Charleston Railroad. An active passenger station until 1968, the original depot building is maintained as a cherished part of Huntsville's transportation history and the city's growth.
Huntsville Museum of Art
300 Church St.
Huntsville, AL 35801 256-535-4350
http://hsvmuseum.org
The Huntsville Museum of Art, North Alabama's leading visual arts center, moved to a beautiful, updated facility in March 1998. The nationally accredited museum fills its seven galleries with a variety of exhibitions throughout the year, including prestigious traveling shows and the work of nationally and regionally acclaimed artists. The museum's 2,300-piece permanent collection forms the basis for several exhibitions each year.
U.S. Space & Rocket Center
One Tranquility Base
Huntsville, AL 35805 256-837-3400
http://rocketcenter.com
The U.S. Space & Rocket Center was the first official NASA Visitors' Information Center and showcases Huntsville's role in the emerging field of manned spaceflight. It is filled with interactive exhibits and simulators and houses nearly 1,500 artifacts from America's space program, including the authentic Apollo 16 Command Module, which carried three astronauts to the moon, a Skylab solar array and an original Saturn V moon rocket — a National Historic Landmark. It shows movies daily in its 3D Digital Theater and Huntsville's only full-dome IMAX Theater with a 67-foot screen. The center is also home to weeklong Space Camp and Aviation Challenge Camp programs, immersive educational programs that place trainees in authentic astronaut and pilot training.
Parks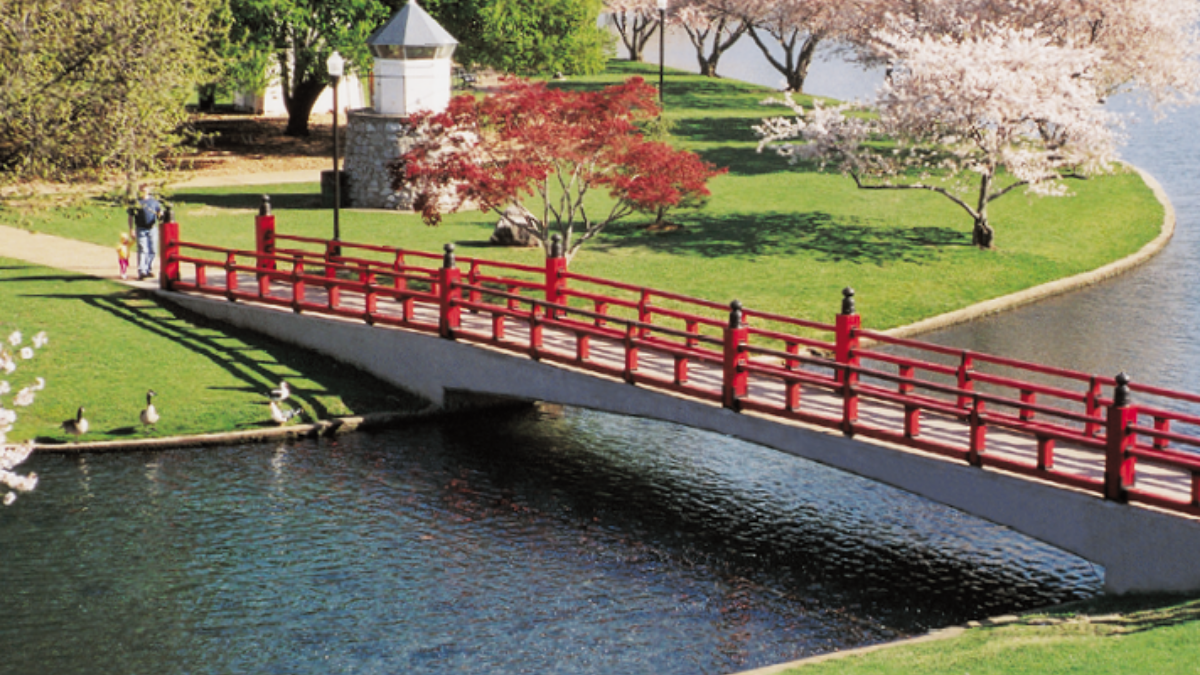 Whether you want to ramble among azaleas or zebras, Madison and Morgan countries have plenty of open places to explore. Check your community's parks and recreation listings to see more of what your local area has to offer.
Big Spring International Park
200 Church St.
Huntsville, AL 35801 256-883-3710
www.huntsville.org/listing/big-spring-international-park/862
Built around its eponymous "Big Spring," this park contains the original water source for the city of Huntsville. Children will love the famously friendly ducks, geese and koi that call the Big Spring home. Enjoy gifts from other nations to the park, including the lighthouse from Norway and the famous red bridge and cherry trees from Japan. The park hosts numerous events, including the Panoply Arts Festival, Concerts in the Park and more.
Ditto Landing
293 Ditto Landing Road
Huntsville, AL 35803 256-882-1057
http://dittolanding.org
Ditto Landing is Huntsville's gateway to the majestic Tennessee River, and its banks create the Rocket City's southernmost boundary. During the warmer months, the park's docks are bustling with boats for water skiing, swimming and fishing. In cooler months, the gorgeous Tennessee River greenway gives pedestrians a stunning view. Along with more than 20 campsites throughout 560 acres, Ditto Landing boasts a collection of pavilions that are popular options for company outings, weddings and family events.
Harmony Park Safari
431 Clouds Cove Road
Huntsville, AL 35803 877-726-4625
www.huntsville.org/listing/harmony-park-safari/100
Harmony Park Safari is a federally licensed nature preserve of free-ranging exotic and endangered animals. Remain in your car on a 2-mile route to see zebras, zebus, antelope, buffalo, a camel, ostriches, pythons and crocodiles. The park is open seasonally from March through November.
Huntsville Botanical Garden
4747 Bob Wallace Ave.
Huntsville, AL 35805 256-830-4447
http://hsvbg.org
Centrally located, the 120-acre Huntsville Botanical Garden is a serene oasis of peace and tranquility that blooms throughout the year. Enjoy the spectacular colors of the wildflower, daylily, herb, butterfly, annual and perennial gardens, as well as the nation's largest open-air butterfly house. A Fern Glade, and Nature and Dogwood Trails border the Central Corridor Garden, which features a picturesque Aquatic Garden alive with fountains, lotus and lilies. Several major festivals during the year prove that at the Huntsville Botanical Garden — there's always something growing on!
Monte Sano State Park
5105 Nolen Ave. SE
Huntsville, AL 35801 256-534-3757
www.alapark.com/monte-sano-state-park
Monte Sano sits on 2,140 acres with spectacular vistas from atop the mountain, especially when the fall leaves show off their colors. In the spring, native azaleas bloom along the 20 miles of hiking trails and 14 miles of biking trails. Fourteen rustic cabins perched on the mountainside are equipped with kitchens, fireplaces, separate showers and baths, cable television, outdoor grills, picnic tables and porches. The park also has 89 improved campsites, a primitive campground and a camp store.
Shopping
From malls and major department stores to unique boutiques and souvenir shops, there's something for every taste and budget.
Bridge Street Town Centre
365 The Bridge St., Suite 106
Huntsville, AL 35806 256-327-8400
www.bridgestreethuntsville.com
Bridge Street Town Centre is a 2.1-million-square-foot mixed-use development with more than 70 upscale shops and restaurants, the 210-room Westin Huntsville Hotel with 74 luxury residential condominiums occupying the top six floors, a 14-screen Monaco Pictures and a six-story office tower. The property also features a lake with authentic Venetian gondolas and paddle boats, walking trails and green open spaces.
MidCity Huntsville
5901 University Drive
Huntsville, AL 35806 256-489-4157
www.midcityhuntsville.com
The former home of Madison Square Mall is part of a 100-acre, $350 million redevelopment project, which will feature 350,000 square feet of specialty retail. Phase I of the extensive retail, hotel, park and office space complex was completed in 2017. Check the website for updates on the project's status.
Parkway Place
2801 Memorial Park S
Huntsville, AL 35801 256-533-9094
www.parkwayplacemall.com
Parkway Place is home to Dillard's, Belk and more than 80 specialty stores and restaurants. Many retailers within the mall offer discounts to military families.
The Shops at Merchants Walk
920 Bob Wallace Ave.
Huntsville, AL 35801
www.shopmerchantswalk.com
Huntsville's newest downtown customer mecca, with its focus on high-quality boutique shopping and dining, is anchored by Alabama's only Whole Foods Market.
Sports and Recreation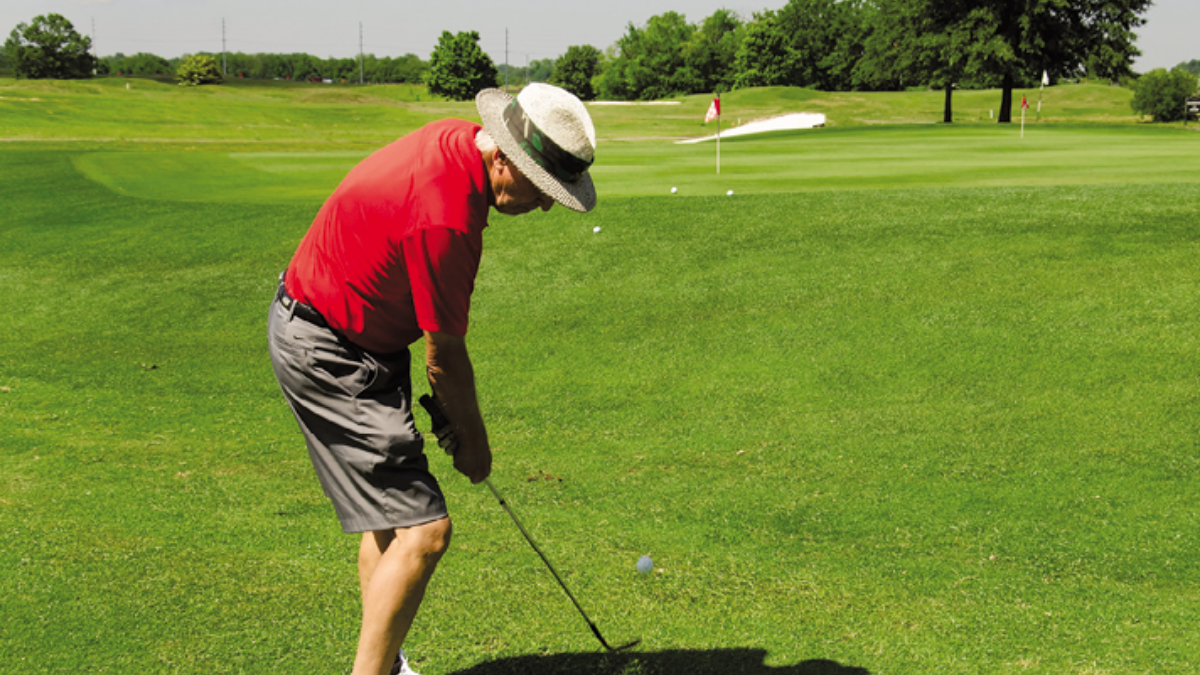 Whether you're looking to take in a game or cool off with a trip down a waterslide, Madison and Morgan counties offer numerous recreational opportunities.
Golf
This region proffers some of the best golf courses in Alabama. A variety of public and country club courses are available in Madison County, including the Becky Peirce Municipal Golf Course and the Huntsville Country Club. For a bit more seclusion, golfers can choose to go just over the mountain at Hampton Cove, part of the storied Robert Trent Jones Golf Trail. Morgan County rolls out some of the area's best greens at the Point Mallard Golf Course, Decatur Country Club and Burningtree Country Club. For a full list of public and private courses in northern Alabama, visit www.northalabama.org/explore/golf.
Huntsville Havoc
700 Monroe St.
Huntsville, AL 35801 256-518-6160
http://huntsvillehavoc.com/view/huntsvillehavoc
Get ready to cheer for a face-off at the Von Braun Center downtown. Established in 2004, the Havoc, a pro ice hockey team in the Southern Professional Hockey League, has been drawing thousands of fans to its matches each season.
Huntsville Speedway
357 Hegia Burrow Road SE
Huntsville, AL 35803 256-679-5156
www.huntsvillespeedway.com
The Huntsville Speedway is a quarter-mile track in south Huntsville that holds races for stock and modified cars. Many racing legends, including Richard Petty, had early career wins on this track.
Madison County Lake
2501 County Lake Road
Gurley, AL 35748 256-776-4905
www.outdooralabama.com/alabama-public-fishing-lakes-pfls/madison-county-pfl
Located 11 miles east of Huntsville in Gurley, Alabama, this 105-acre lake features largemouth bass, bluegill, redear sunfish, channel catfish, crappie and rainbow trout.
Madison County Green Mountain
Nature Trail
5000 Nature Trail Road
Huntsville, AL 35803 256-883-9501
http://madisoncountyal.gov/services/green-mountain-nature-trail
A mood of quiet tranquility envelops you as you enter the 72-acre park atop Green Mountain in southeast Huntsville. Enjoy the escape from urban life with a 1.5-mile walking trail, pavilion, chapel, outdoor classroom, picnic tables, covered bridge and accessible restrooms. The state's largest and oldest Champion Winged Elm Tree stands tall along the trail. The park is open daily from 7:30 a.m. to 30 minutes prior to sunset.
Southern Adventures
2150 Leeman Ferry Circle SW
Huntsville, AL 35801 256-880-6599
www.southern-adventures.com
This fun park for the whole family includes a water park, two adventure golf courses, a go-kart track, carnival rides, batting cages, bumper cars and more.