In Madison and Morgan Counties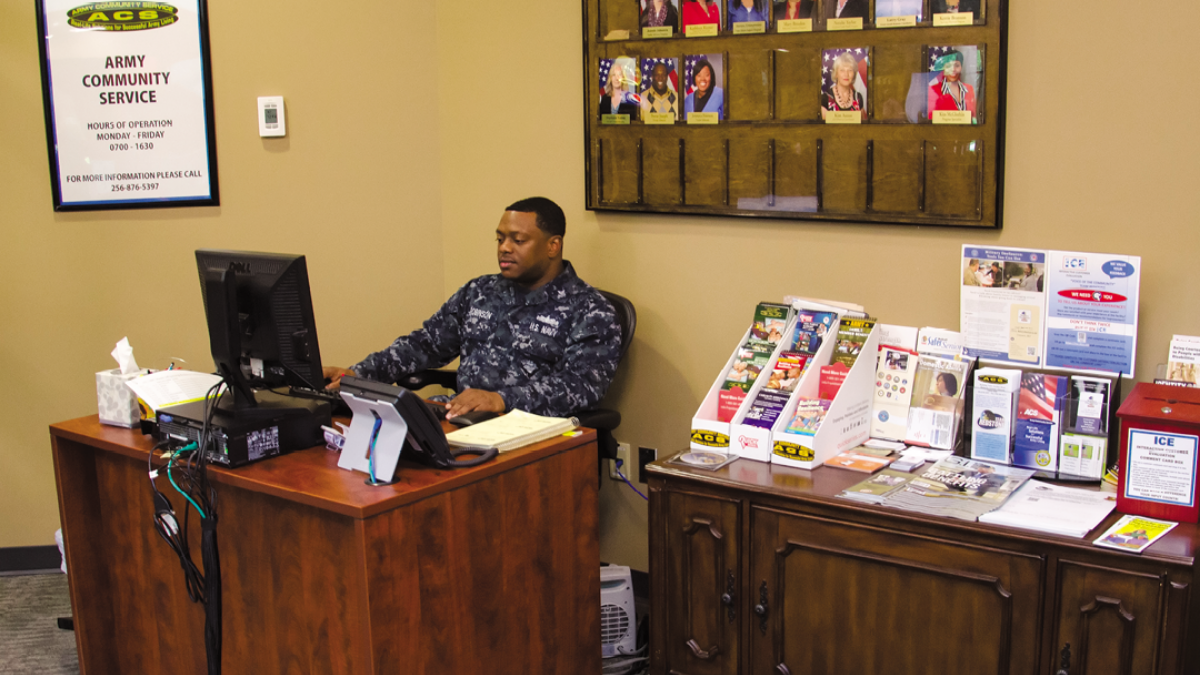 The greater Tennesse valley regional economy — which includes Madison and Morgan counties — depends heavily on Redstone Arsenal, NASA's Marshall Space Flight Center and high-tech companies that support defense, aerospace and scientific research. Redstone Arsenal provides the economic engine for the entire region.
Industry clusters identified by the Alabama Department of Labor include aerospace, agriculture, automotive, bioscience, chemical, distribution centers, information technology, robots nanotechnology and manufacturing. Many of those industries are in Madison and Morgan counties.
One of the region's most valuable resources is its concentration of a highly trained and educated workforce. Additionally, educational and research facilities and government laboratories fuel innovation and creativity as well as provide experience for professionals in computer science, mathematics, engineering, science and physics.
Madison County constitutes the industrial center of northern Alabama, anchored by its defense and aerospace sector. Madison County is home to Huntsville, its county seat, and Redstone Arsenal. The county's top employer is Redstone Arsenal. NASA's Marshall Space Flight Center and Huntsville Hospital System are also major employers in the county.
Huntsville borders Redstone Arsenal on the north and east. Huntsville, the fastest-growing metropolitan area in Alabama, is expected to grow 9 percent in the next five years, according to Moody's, fueled by manufacturing and technical services.
Morgan County, and its county seat of Decatur, have a diversified industrial base built on the area's proximity to raw materials and easy access to markets. Transportation and Decatur's location on the Tennessee River have played important roles in the county's history, especially in business and industry development and in providing a gateway to markets across the country.
The Alabama Small Business Development Center Network is dedicated to contributing to economic growth by helping small and newly formed businesses achieve success. Check out its services at www.asbdc.org. Its resources available to meet the needs of entrepreneurs include:
Small business development
Starting your business
Funding your business
Selling to the government
Exporting your products to other countries
The median age in Madison County is 38 years, and 39 years in Morgan County. Median household income in Madison County is $61,318, and $47,529 in Morgan County, according to the 2017 U.S. Census Bureau. Alabama has three brackets for its state income tax with a maximum rate of 5 percent.
Rail and Transit Access
Strategically located along the Tennessee River, Morgan County serves as a major transportation hub for the southeastern United States. The Tennessee River connects North Alabama to the nation's inland waterway system that flows from the Great Lakes and empties into the Gulf of Mexico. From North Alabama, the Tennessee River connects with the Tennessee-Tombigbee Waterway just across the state line in Mississippi. This waterway provides a 234-mile route to Mobile Bay and the Gulf of Mexico.
In Decatur's early history, it was chosen as the eastern terminus for the first railroad line west of the Appalachian Mountains. This provided a boost to the city's economy, and a rapid population growth ensued. With two major outlets for industry — the Tennessee River and the Tuscumbia, Courtland and Decatur Railroad — Decatur became an important industrial hub in Alabama.
Today the region's economy continues to rely heavily on cargo transit by rail and river, as well as on manufacturing and high-tech industries. Interstate 65 runs north and south through Morgan County, providing a major highway route for cargo.
Madison County is home to Cummings Research Park, one of the world's leading science and technology business parks. It has 300 companies employing more than 25,000 people. Tenants include Fortune 500 companies, local and international high-tech enterprises, U.S. space and defense agencies and competitive higher-education institutions.
The growth of technology-based companies in Cummings Research Park has benefited hundreds of companies and created thousands of new jobs. Cummings Research Park lies about 5 minutes from Redstone Arsenal and provides quick access to Huntsville International Airport.
Redstone Arsenal
Redstone Arsenal, the largest employer in the metropolitan area, has a workforce of about 36,500 people, including active-duty military, government-employed civilians and contractors. The arsenal has an annual economic impact of more than $10.5 billion, according to the U.S. Department of Housing and Urban Development. Redstone generates 55,000 indirect jobs in the metropolitan area and bordering counties. NASA's Marshall Space Flight Center employs 6,000 people and creates 14,000 indirect jobs in Madison County. The space center has a $2.5 billion economic impact annually on Madison County.
Federal support for the arsenal — provided primarily through Department of Defense activities — funds highly paid civilian positions. It routes billions of dollars each year to Tennessee Valley-area contractors, who generate significant economic activity as they provide goods and services to support the arsenal, according to Huntsville's 2016 Community Information Report.
By funding substantial research in engineering and aerospace, Redstone Arsenal has helped Huntsville develop a labor force with a high concentration of engineers and knowledge-industry professionals.
Employment Resources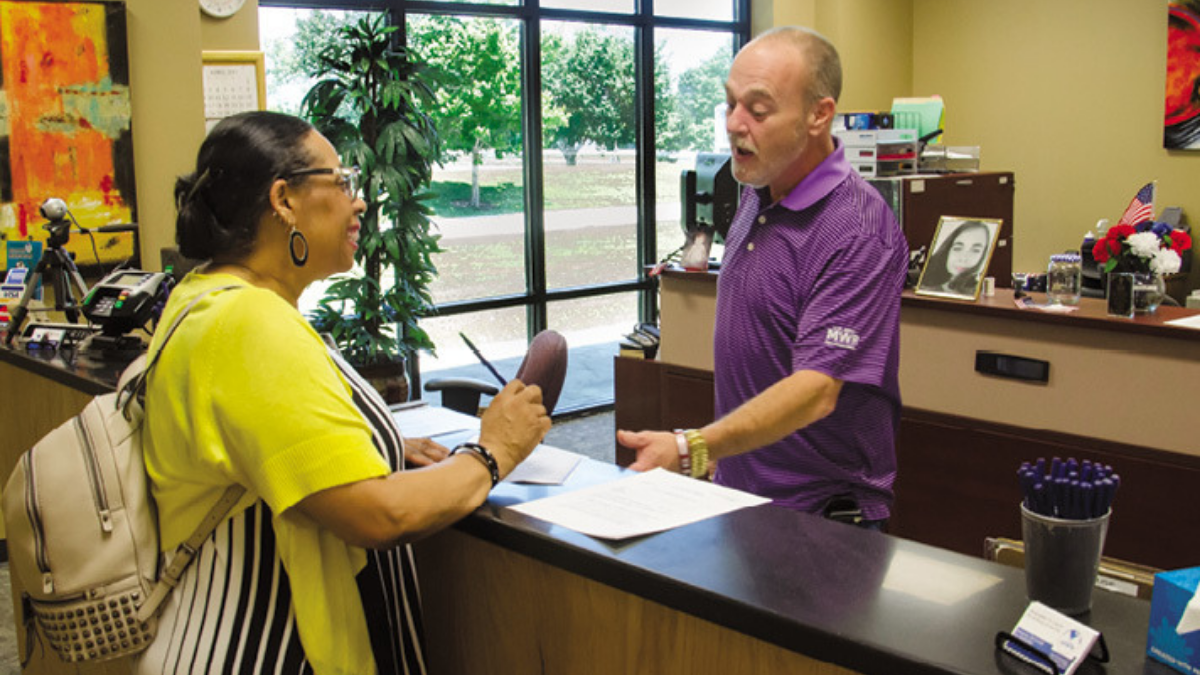 National Resources
At the national level, websites such as www.linkedin.com, www.monster.com, www.careerbuilder.com and www.indeed.com have extensive search capabilities as well as resume tips, forum support and professional networking options.
The National Military Spouse Network, a networking, mentoring and professional development organization, has a wealth of career information at its website, www.nationalmilitaryspousenetwork.org. The group aims to help military spouses build a meaningful, sustained career path and offers a library of articles that touch on topics like entrepreneurship, resume tips, self-promotion and more as well as a membership-only discussion forum. The organization also features companies that are military spouse-owned or military spouse-friendly on its Homefront Business Listings page.
Local Resources
Alabama Department of Labor
649 Monroe St.
Montgomery, AL 36131 334-242-8620
http://joblink.alabama.gov
Alabama JobLink maintains an internet portal for job seekers looking for work and for employers needing workers. The website serves as a one-stop employment and training service. Job hunters can get help in job preparation and exploring careers, labor market information, job fairs and unemployment insurance information. Most cities, including Decatur and Huntsville, have a workforce center.
State of Alabama
State Personnel Department
300 Folsom Administrative Building
64 N. Union St.
Montgomery, AL 36130 334-353-3492
www.personnel.alabama.gov
Employment opportunities with the state of Alabama are posted online. Click "Employment Opportunities" for current job listings or "Applicant Portal" for step-by-step instructions for completing a job application and applying in person, by mail, by fax or online.
Madison County
100 Northside Square
Huntsville, AL 35801 256-532-3614
www.madisoncountyhr.org
Madison County employs more than 1,000 people in its workforce. Jobs are posted online with benefits information, and applications are available for download with submission instructions.
Morgan County
Human Resources
302 Lee St. NE
Decatur, AL 35601 256-301-8700
www.co.morgan.al.us
Current job openings are posted on the website, and applications are available for download with submission instructions. For questions or comments, email HRDirector@co.morgan.al.us.
City of Huntsville
Human Resources
308 Fountain Circle
Huntsville, AL 35801 256-427-5240
www.huntsvilleal.gov/government/jobs
Huntsville is a major employer in the area, employing about 1,925 full-time workers. Click on "Job Openings" for a list of available jobs, frequently asked questions and job specifications. You can apply online by clicking on the job title you are interested in, then clicking on the "Apply" link. If this is the first time you are applying using the online job application process, you will need to create an account. After your account has been established, you can build an application by clicking on the "Build Job Application" link. This application can be saved and used to apply for more than one job opening.
City of Madison
Human Resources
100 Hughes Road
Madison, AL 35758 256-772-5612
www.madisonal.gov/jobs
Jobs are posted online with benefits information, and applications are available for download with submission instructions.
City of New Hope
5496 Main Drive
New Hope, AL 35760 256-723-2616
www.cityofnewhope.org
From the main menu on city's website, click "Employment" to connect with job opportunities and the city's online application process
Employment Agencies
An employment agency can offer posts ranging from high-level administration to warehouse work. Many employers use agencies as their human resources department. Agencies advertise, interview, test and manage payroll. A temp-to-perm arrangement allows the employer and prospective employee to evaluate each other before committing to permanent employment.
Municipal and regional chambers of commerce include local employment agencies in their member lists, along with contact information. See Page 21 for a list of chambers of commerce in Madison and Morgan counties.
Job-Seeker Tips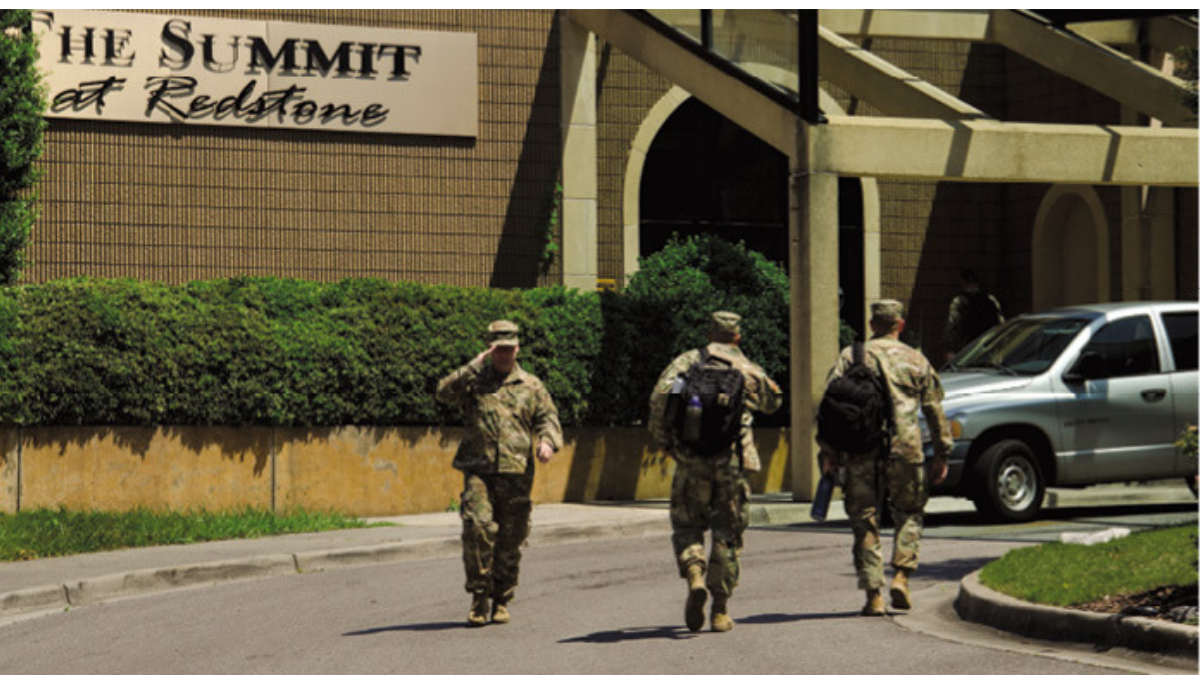 Always keep your resume up-to-date and have several versions that target specific industries and highlight your skills that fit their job descriptions.
Compile several reference lists with a good variety of people and former business associates. Be sure to first ask each if you can use them as references.
Compose a comprehensive, catchy and succinct cover letter of no more than a page (this is no place to ramble). It will introduce you and your desire to work for the company. Have a knowledgeable friend check it for errors; misspelled words and bad grammar hint at carelessness and indifference. Know what the company does, and highlight skills, work experience and education that apply to the position. Be aware that many employers now accept only online applications so get comfortable with computers.
Maintain a positive, professional and broad-based presence on social media such as Facebook and LinkedIn; almost all employers search social media sites to vet job candidates, and your absence there will raise red flags. Also be aware that images and comments posted spur-of-the-moment can be searched out forever and come back to haunt you.
Be prepared for an interview at any time. When you submit your application, a supervisor may want to talk immediately, or the phone may ring with a call from a hiring director. Compose — and rehearse — your one-minute self-promotional speech on who you are, an achievement or two and your strengths. It's not vanity to make a good first impression. If a supervisor wants to know why she should hire you, be ready.
Always follow up with thank-you letters and calls. Even today, a letter, as well as the quick-response email, will separate you from a surprising number of the other applicants — to your advantage — and keep your name fresh in the interviewer's mind. Judicious calls display your continued interest. Writing out beforehand what you want to say helps. So does rehearsal.
Be aware that due to the usually huge numbers of applicants, most companies are able to follow up only with candidates in whom they are interested. Don't take it personally if you're not notified that you didn't get the job.
Redstone Arsenal Civilian Opportunities
Federal Jobs
Visit www.usajobs.gov to search for Department of Defense jobs at Redstone Arsenal. Or visit Redstone Arsenal's human resources office website for links to job listings at https://cpac.redstone.army.mil.
NAF Jobs
For information about service jobs, including openings in lodging, child care, recreation areas and more, call the Redstone Arsenal's 24-hour NAF hotline at 256-876-7772.
Exchange Jobs
For Base Exchange jobs, visit the AAFES career page at https://publicaffairs-sme.com/applymyexchange and search for Redstone.
Self-Employment

Alabama Small Business Development Center
The Alabama Small Business Development Center network is a statewide program to enhance economic growth in Alabama by providing management and technical assistance to small businesses. Certified business counselors are available in 10 Small Business Development Centers at member university partners across the state. Counselors work with Alabama's entrepreneurs to help them start, expand, access financing, develop international customers and secure government contracts. Visit www.asbdc.org or visit the Alabama Small Business Development Center at 621 Greensboro Ave., Tuscaloosa, AL 35487. Call 205-348-1582 for more information.
BusinessUSA
www.business.usa.gov
BusinessUSA is a one-stop platform for small businesses to get the services they need to make good hires and to grow. The service offers personalized information and links on how to start a business, obtain financing, look into exporting, expand, find opportunities, learn about health care changes, be aware of taxes and credits, get help with hires, and ferret out regulations and green opportunities. BusinessUSA is especially interested in increasing ownership among veterans, women, the socially and economically disadvantaged, Native Americans and Alaska Natives.