In Madison and Morgan Counties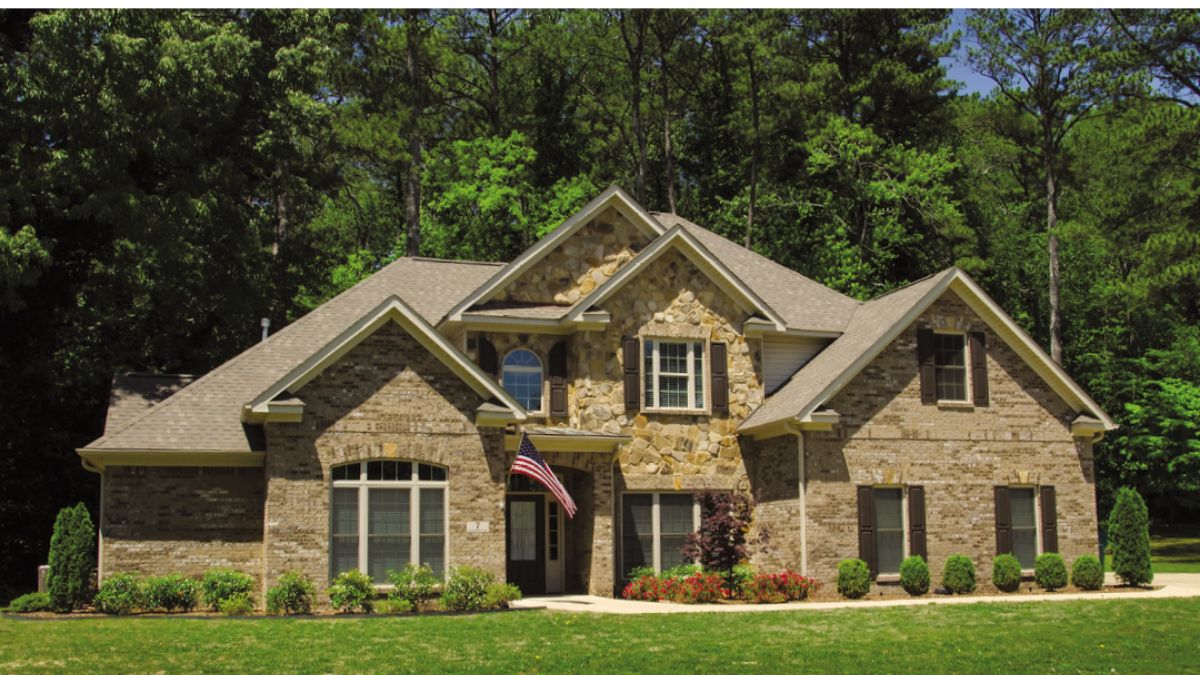 A low cost of living, affordable housing, abundant recreational opportunities and high-quality jobs in Madison and Morgan counties contribute to an exceptional quality of life there. Madison County, which includes Huntsville, is the center of population and economic growth in the metropolitan area. In 2017, an estimated 361,046 people called Madison County home; about 118,818 resided in Morgan County, according to the U.S. Census.
Redstone Arsenal, in Madison County, is the largest employer in the metropolitan area, employing 35,500 people, many of whom choose to live in the surrounding communities, according to the U.S. Housing and Urban Development's 2015 Housing Market Profiles. NASA's Marshall Space Flight Center employs 6,000 people.
Many people employed at Redstone Arsenal fall in love with the Tennessee Valley Region and choose to stay after retirement. Redstone reports that about 150,000 retirees and their families reside in the North Alabama area.
The counties' communities give newcomers plenty of choices when selecting a home. Enlist the help of a reputable real estate agent to help you sort through the area's home options. The Alabama Association of Realtors is a central source of local real estate information and services. Visit www.alabamarealtors.com to find expertise and professional services for those interested in purchasing a new home.
Madison County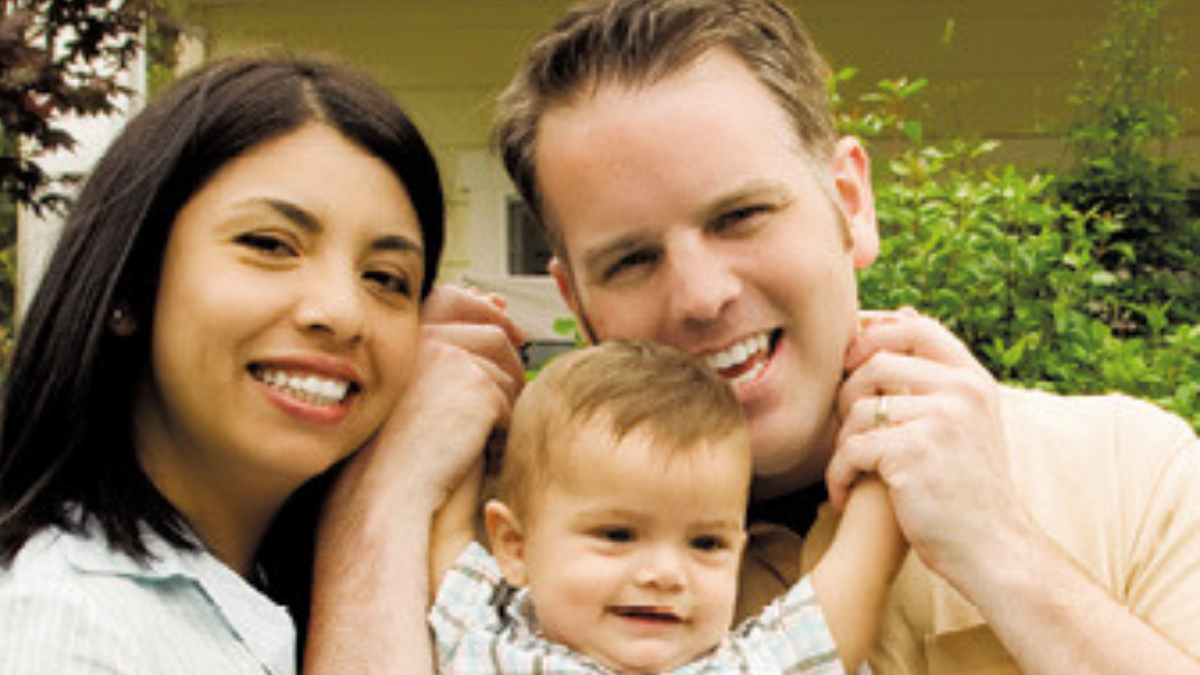 Recognized as the birthplace of Alabama, the county's economic history has revolved around agriculture. Madison County was one of the largest cotton-producing counties in the state, but that changed in 1950 when a group of German rocket scientists, led by Wernher von Braun, arrived at Redstone Arsenal.
As the state's fastest-growing metropolitan area and the third-most-populated county, Madison County's population is projected to increase even more over the next several years.
Madison County covers 813 square miles in northern Alabama. The southern and eastern portions of the county are dominated by the dissected remnants of the Cumberland Plateau. Nearby is Monte Sano Mountain — Spanish for "mountain of health"— which rises nearly 1,000 feet above the floor of the Tennessee Valley. Monte Sano State Park lies on its eastern slopes. The northern and western portions of the county are flatter. Morgan County lies to the southwest, Jackson County to the east, Marshall County to the southeast and Limestone County to the west.
The county boasts trails for exploring Monte Sano State Park, with adjoining trails to one of the largest trail systems in the state. For more information, check out a Madison County trails website at www.bamatrails.com/pages/madison-county-trails.asp.
Communities in Madison County near Redstone Arsenal include Huntsville, Madison and New Hope.
Huntsville
308 Fountain Circle
Huntsville, AL 35801 256-427-5000
www.huntsvilleal.gov
Centrally located in Madison County and extending west into neighboring Limestone County, Huntsville lies in the northernmost part of Alabama. Huntsville is part of the greater Tennessee Valley Region and Madison County. It is nestled between the Tennessee River and the Appalachian Mountains, which provide a varied terrain of mountains and valleys that hold valuable water resources. Huntsville is the county seat.
Huntsville sits 9 miles northeast of Redstone Arsenal and NASA's Marshall Space Flight Center. Huntsville's relationship with Redstone Arsenal spans seven decades and is an enduring economic success story of a partnership that strongly supports the U.S. Army mission and the quality of life of soldiers, veterans and civilians who call this region home.
The city's 209 square miles are home to 194,585 residents, according to 2017 Census estimates.
John Hunt settled in the area in 1805. The town site was originally named Twickenham after poet Alexander Pope's English home at the request of Leroy Pope, another early settler who bought much of the land on which downtown Huntsville stands. He was a distant relative of Alexander Pope and was called the "father of Huntsville."
In 1811, the Legislature renamed the town Huntsville in honor of its first settler. The city has grown across nearby hills and along the
Tennessee River, building textile mills and eventually, munitions factories.
Technology, space and military defense industries are a major presence in Huntsville with Redstone Arsenal, NASA's Marshall Space Flight Center and Cummings Research Park. The community has a large defense sector and a diverse and broad-based market of other industrial sectors. Huntsville ranked No. 1 on the list of "Best Affordable Places to Live" by Livability in 2016.
Huntsville offers abundant cultural and recreational opportunities. In 2016, outdoor gear retailer Recreational Equipment Inc. included the city among its top five destinations "to get you psyched for hiking" for its opportunities to explore unique geologic features, dense forests, historical landmarks and beautiful parks. Classic hikes include Blevins Gap and the Rainbow Mountain Run.
Newcomers to the community will find that housing is readily available and affordable. Median gross rent in 2017 was $773 a month, and median selected owner costs with a mortgage were $1,195. Mean travel time to work is 19 minutes.
Madison
100 Hughes Road
Madison, AL 35758 256-772-5644
www.madisonal.gov
Just 6 miles northwest of Redstone Arsenal, Madison is known for its high-quality schools, well-educated residents and high-tech companies.
More than 1,000 businesses call Madison home, enjoying a low cost of doing business, educated professionals and a hard-working labor force. The largest employers include Intergraph Corp., STI and Tyonek and other growing corporations.
The first known white settler in the area was John Cartwright, who in 1818 arrived in the Tennessee Valley, which was part of the Mississippi Territory. Cartwright liked what he saw and received a land grant from the federal government for a place that eventually was called Madison Station, then just Madison.
The history of Madison as a town began in 1856 when tracks were laid by the Memphis and Charleston Railroad. In 1858, a "Judge Clemons" was among the original landowners. He planned the town lots fronting the railroad. A depot was constructed on one of Clemons' lots, and a house was built for T.J. Clay, the first station agent.
As more families moved into this fertile region, merchants followed and a business district was founded on what later became Main Street. The first business was a saw and grist mill, followed by a blacksmith shop and merchants.
During the Civil War, the town's growth stalled, and one battle, referred to as "the Affair at Madison Station," was fought in 1864 when federal soldiers took over the railroad to cut off a direct route for soldiers and supplies to Georgia.
Today, Madison is one of the fastest-growing cities in the southeastern United States, with one of the highest per capita incomes and a school system that is recognized for scholastic excellence.
Madison is 29 square miles with an estimated population of 48,861 in 2017, according to the U.S. Census. Median gross rent was $879 in 2017, and median selected owner costs with a mortgage were $1,577 a month. Mean travel time to work is just under 20 minutes.
Attractions include Insanity Skate, which offers all-night skate events, Madison Bowling Center and Madison Golf Center. Natural amenities include greenways and trails, among them Mill Creek Greenway, Bradford Creek Greenway and Indian Creek Greenway, plus Rainbow Mountain Preserve, with its beautiful rock formations, fossils, caves, hardwood forests and a waterfall.
New Hope
5484 Main Drive
New Hope, AL 35760 256-723-2616
www.cityofnewhope.org
Originally named Cloud's Town in 1829 by its founder, William Cloud, the settlement was incorporated in 1832 as Vienna. The town was destroyed during the Civil War, and all that survived was the post office and Masonic Lodge. From that destruction, the town was rebuilt and named New Hope, taking its name from the local New Hope Methodist Church, since there was already a post office called Vienna.
New Hope lies 24 miles southeast of Redstone Arsenal and boasts a population of nearly 3,000 people — a quiet, laid-back community in which to live and work.
Attractions in the area include Cathedral Caverns State Park, where daily tours are held throughout the stalagmite mountain. Frozen waterfalls are also on view, with year-round tours as the caves maintain a 60-degree temperature. The Madison County Nature Study Center is in nearby Huntsville and offers walking trails, picnic areas and a replica of a historic covered bridge.
Morgan County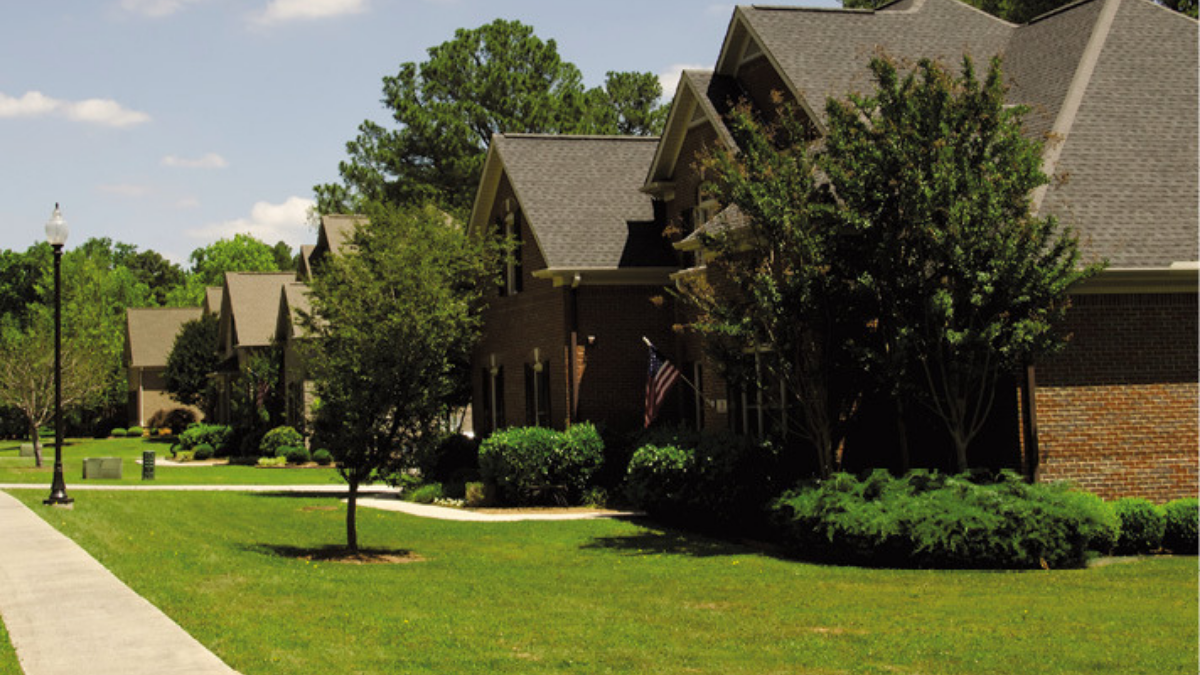 Situated amid rolling hills and scenic valleys of the Tennessee River, Morgan County covers nearly 600 square miles in the northcentral part of Alabama. The county seat and largest city is Decatur. Morgan County lies just southwest of Redstone Arsenal. In 2017, nearly 120,000 people called Morgan County home, according to the U.S. Census.
The Alabama Territorial Legislature created Morgan County in 1818 with land acquired from Cherokee and Chickasaw Indian tribes two years earlier.
The county was first named Cotaco but was changed in 1821 in honor of Gen. Daniel Morgan, an American Revolution hero. Until 1892, Somerville was the first county seat, when it was transferred to Decatur.
During the Civil War, Union and Confederate armies marched through the area numerous times. Hundreds of Morgan County men fought in the war, with the majority of white soldiers fighting under the Confederate banner. Nearly 100 fought for the Union. Morgan County was the only county in the state to form an African-American infantry made up of former slaves who went to Decatur during the Union's occupation. After the war, the county experienced hardship but rebounded after the Louisville and Nashville Railroad laid tracks in the 1870s. Over the years, the county continued to have ups and downs but always bounced back through new industry and innovation of local leaders.
Today the county has a strong industrial base with one full industrial park and another that is beginning to fill. The county is increasing its technology base, and major retail chains have located here.
For more information about Morgan County, go to www.co.morgan.al.us.
Communities in Morgan County near Redstone Arsenal include Decatur and Hartselle.
Decatur
402 Lee St. NE
Decatur, AL 35601 256-341-4500
www.decaturalabamausa.com
Decatur straddles Morgan and Limestone counties in northern Alabama. Known as "River City," Decatur lies along the Tennessee River, on the banks of Wheeler Lake. Decatur is Morgan County's largest city and the county seat with an estimated population of 54,405, according to the U.S. Census in 2017. Decatur covers nearly 54 square miles.
Lying 23 miles from Redstone Arsenal, the city has a large economic center. Like many Southern cities in the early 19th century, Decatur's early success was based on its location along a river. Railroad routes and boating traffic pushed the city to the front of North Alabama's economy. The city rapidly grew into a large economic center in the Tennessee Valley and was a hub for travelers and cargo between Nashville and Mobile, as well as Chattanooga, Tennessee, and New Orleans. Throughout the 20th century, the city experienced steady growth but was eclipsed as the regional economic center by fast-growing Huntsville during the nation's space race. The city finds its economy heavily based on manufacturing, cargo transit and high-technology industries such as General Electric and the United Launch Alliance.
Decatur is home to Old State Bank. Built over 170 years ago, it is the oldest bank building in Alabama.
Attractions include the Princess Theater, which has provided theater performances for more than 25 years, including concerts by jazz groups and bluegrass legends. Cook's Natural Science Museum provides collections of exotic insects and animals and interactive exhibits.
Decatur has many city parks and lots of playgrounds. Families can also picnic by the river at Rhode's Ferry, exercise around the lake at Wilson Morgan's track or enjoy the quiet at the Japanese garden at Frasier Park. At Delano Park, you can stroll through the rose garden or cool off at the splash pad. The newly opened Playground for All Children at Delano is designed for all children regardless of abilities. The adjacent Riverwild children's garden celebrates the story of the Tennessee River and the plants and animals unique to Decatur with plantings, boulders and sculptures.
Annual events include the Alabama Jubilee Hot Air Balloon & Music Festival, Riverfest, Southern Wildlife Festival, North Alabama Birding Festival and Spirit of America Festival. The city also features a "battle for Decatur" Civil War re-enactment for history buffs, concerts by the river and an annual Racking Horse Spring Celebration.
Median gross rent was $625 in 2017, and median selected monthly owner costs with a mortgage were $1,029. Mean travel time to work is 21 minutes.
Hartselle
200 Sparkman St. NW
Hartselle, AL 35640 256-773-2535
www.hartselle.org
Hartselle is the second-largest city in Morgan County, about 10 miles south of Decatur. The town's 16+ square miles are home to 14,373 people, according to the 2017 Census estimates. Redstone Arsenal is 32 miles to the northeast.
Hartselle was founded in 1870 with the arrival of the South and North Alabama Railroad and is named for George Hartselle, one of the railroad's owners. The post office opened in 1873. The town was incorporated in 1875. Most of the oldest buildings were destroyed by fire in 1916.
Attractions include the Quail Creek Golf Resort and the Hartselle Military Museum, with exhibits from the Revolutionary War to the present. The Chamber of Commerce, in the restored historic Depot Building, offers displays of the region's rich history.
Median gross rent was $651 in 2017, and median selected monthly owner costs with a mortgage were $1,125. Mean travel time to work is 24 minutes.
Planning Your Move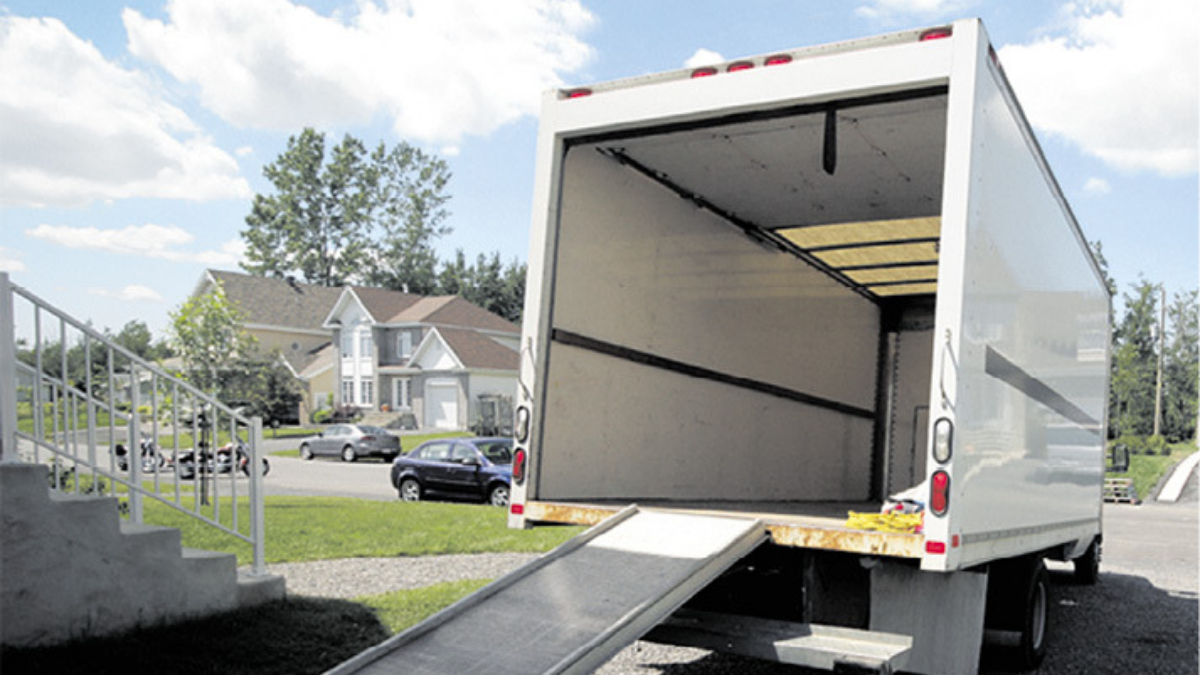 Relocating to a new home can be one of the most stressful situations in life. Whether moving across town or across the nation, preparation and organization make all the difference.
For military moves, visit www.move.mil for information about moving resources and to learn about the allowances and responsibilities of a military-sponsored move.
Decide whether or not to make your move a do-it-yourself operation.
For a DIY move, consider distance, labor help and the costs to rent the moving van, gas, lodging during the move and insurance. A transportable storage unit can bridge a professional and DIY move. When the unit is delivered to your residence, you load and secure it for transport and then unload it at your new residence.
Whatever the method, be sure to obtain as many quotes as possible from professional movers, as well as cost estimates for a DIY move. Next, compare the costs for each type of move, factoring in the stress and physical exertion involved. Ask any company you are interested in for references and use them to inquire about reliability and customer service.
Regardless of which method you choose, the first step should be to inventory your personal belongings. The list, with photographs of any valuables, will be important for both insurance purposes and to help keep you organized during transit.
Plan for one full day to pack each room — though the kitchen and garage may take longer. Make a rough estimate of your packing schedule and then add 50 percent more time. It always takes longer than predicted to pack. Toss or donate unused items to lighten your load. Visit www.goodwill.org, www.salvationarmyusa.org or www.clothingdonations.org for locations near you or to arrange a pickup.
Pack for success:
Consider what you're packing and control box weight. Books should go in small boxes while bedding can easily fill a larger box.
Wrap fragile items with cardboard dividers, tissue paper or air bubble wrapping.
Use bright colors when wrapping small items so they don't get thrown out accidentally.
Use crumpled paper or newspaper to line the top and bottom of boxes.
Tape a copy of your inventory list to boxes to identify what's inside and where it should go.
Buying Versus Renting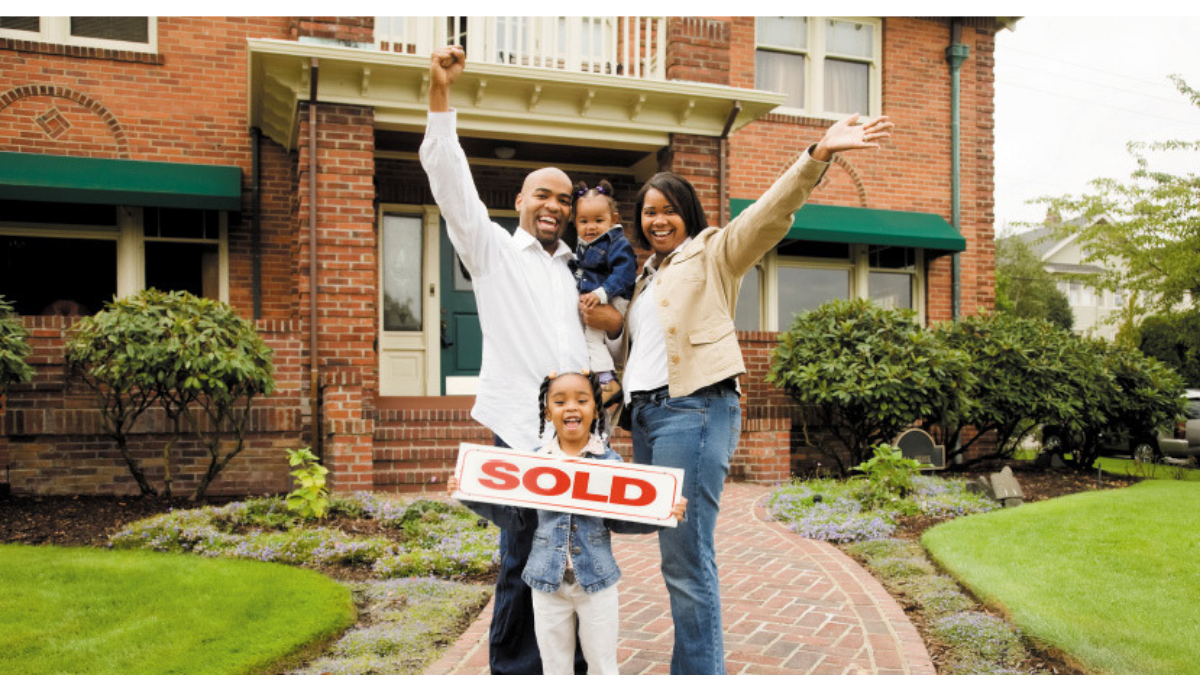 The decision to buy or rent is the most important step in your relocation process. Purchasing a home entails a long-term financial and emotional commitment with various pluses and minuses. Advantages include the possibility of building equity and the freedom to design and decorate your property or landscape. And don't forget the tax benefits. Disadvantages include upkeep, property taxes and fluctuating property values.
Renting, on the other hand, makes moving easier and someone else maintains the property. Amenities such as laundry rooms, exercise rooms, swimming pools and tennis courts vary from one rental complex to another. The main disadvantage is loss of control over the residence. Some complexes, for example, restrict or prohibit pets and personal touches such as painting. And the landlord or property managers can also raise the rent with proper notice.
To determine your best choice, account for all of your needs, review your financial situation and research your options thoroughly.
Finding an Apartment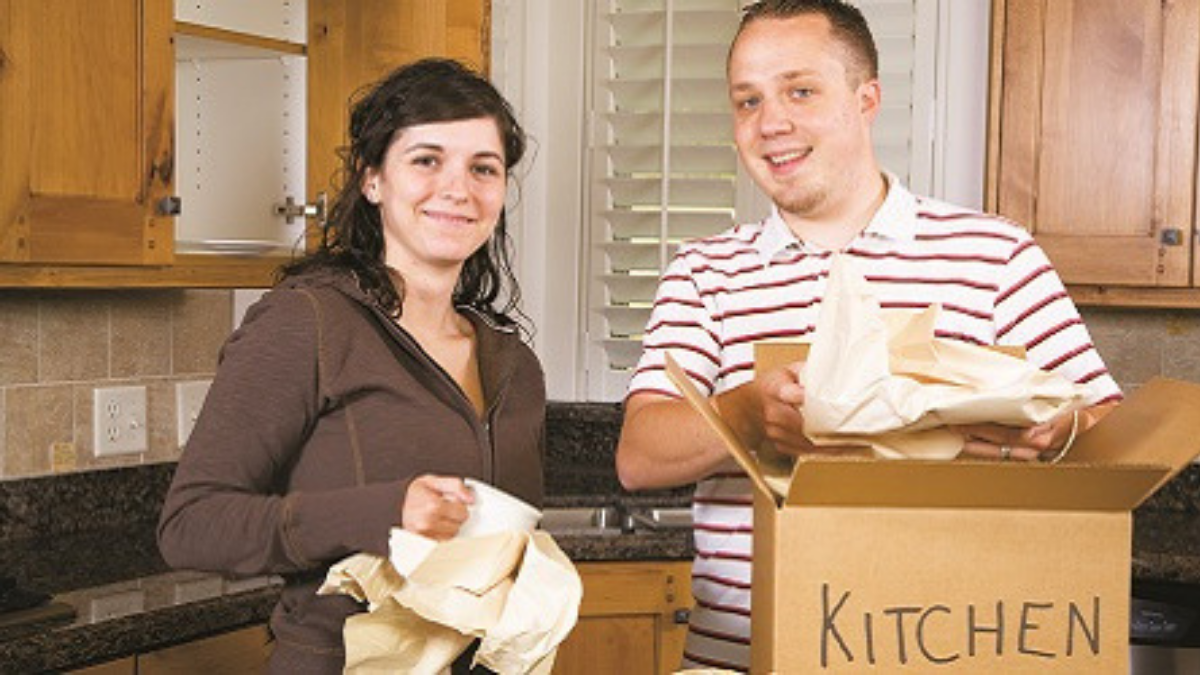 Be prepared when you meet with the leasing agent, property manager or owner. Bring a list of what you are looking for in a rental; it is important to be clear about your needs and to get all of your questions answered. You will also need to provide information and verification about your job, your income and your past rental history. Dress to make a good impression and treat the meeting like a job interview — be polite and arrive on time.
Before you sign a lease, inspect the apartment with the landlord. Look for the following problems:
Cracks, holes or damage in the floor, walls or ceiling.
Signs of leaking water, leaky fixtures or water damage.
Any signs of mold or pests.
Lack of hot water.
Inadequate heating or air conditioning.
Use a written checklist with the landlord to document the condition of the rental before you move in, and keep a copy of the completed checklist to use when you move out.
The website for Legal Services Alabama features handy information about landlord and tenant rights. Find more information online, visit www.alabamalegalhelp.org/issues/housing.
Buying a Home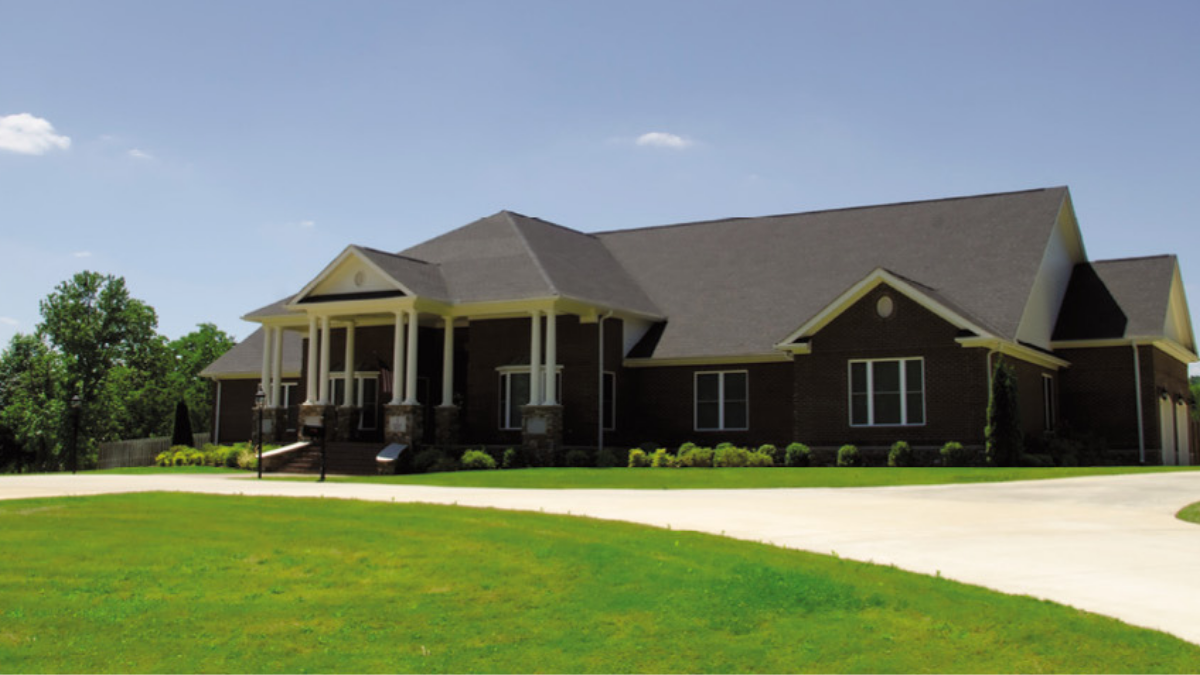 Buying a home is a complex process and, as the recent housing crisis demonstrated, requires a thorough education on the part of the buyer. First, fully understand your financial position — credit score, available savings, monthly income and expenditures. Subtracting your expenditures from your income, for instance, will yield the amount you can afford for housing.
Cost Analysis
Be sure to account for all insurance costs associated with owning a home, possible homeowner association fees and property taxes in your monthly expenditures. Overall, loan rules changed in 2015, but according to www.ginniemae.gov (Government National Mortgage Association) and www.homebuyinginstitute.com (the Home Buying Institute) loan programs continue to vary on the percentage of your income that can be used for housing-related expenses. Lenders balance debt against income to decide if an applicant will be able to repay a loan. Most conventional loans require borrowers to have no more than 43 percent total monthly debt versus their total monthly income, though there are exceptions, such as for those with significant savings. The Federal Housing Administration has a two-tier qualifying system: FHA sets its top thresholds at 31 percent front-end debt (housing expenses as a percentage of income) and 43 percent back-end debt (all debt as a percentage of income) for a 31/43 qualifying ratio. Like commercial lenders, Veterans Affairs combines front-end and back-end debt for a 41 percent limit against income.
Next, research the different types of home loans to determine the right fit for your financial situation and discuss your options with a lending professional. Lenders are diverse today, and not all homebuyers obtain their mortgage loans through their banks and credit unions. For example, you may choose to work with an internet lender, a mortgage broker, a homebuilder or a real estate agency lender. To determine which lender is best for you, get recommendations from friends and family members and check credentials as well as Better Business Bureau ratings.
Credit Report
A preapproved loan before starting your search for a home can determine your spending limits and signal any potential issues in the way of receiving a loan. For any home loan application, the mortgage company will order a credit report, so it would be good to get a free report in advance to determine your credit status and make sure the report contains no erroneous information.
To order your free annual report from one or all of the national consumer reporting companies: Visit www.annualcreditreport.com and complete and submit the request form online.
Home Loan Application
To complete a home loan application you'll need: photo IDs (such as a driver's license); Social Security numbers; residence addresses for the past two years with landlord contact information if you rented; names and addresses of your employers for the past two years; your current gross monthly income; recent financial institution statements with names, addresses, account numbers and balances on all checking, savings, CDs, money market, bonds and mutual funds accounts; recent financial institution statements with names, addresses, account numbers, balances and monthly payments on all open loans (including student loans) and credit cards; addresses and loan information of all other real estate owned; estimated value of furniture and personal property; W2s for the past two years and current paycheck stubs; copies of all divorce decrees, child support documents or any other court proceedings that affect your financial status; verification of any child support payments; and evidence of any retirement or pension benefits. VA or military forms include: DD 214 (veteran), Form 22 (National Guard), DD 1747, Off-base Housing Authority (active duty) and Certificate of Eligibility (active duty).
For more information, visit www.consumer.ftc.gov/topics/credit-and-loans.
Knowing your monthly budget and the amount of your loan is invaluable during the next phase, especially finding the answers to questions before the hunt for a home begins.
Housing Hunting
First, determine your home preferences. Does a single-family house, condo, town house or duplex best fit your needs and budget? Do you prefer a new home, an existing home or to build one? Though new homes generally cost more, existing homes may come with maintenance issues and renovation costs. How many bedrooms and bathrooms would you like? Do you want an attached garage? Will you live in the city, a suburb or in the country? How close to work, school, shopping or public transportation do you want to be? Answers to these questions will greatly assist your search and the next stage — hiring a real estate agent.
The ideal agent will help find your ideal home and guide you through the purchase process. First, interview potential candidates to ensure they understand your needs, know your homebuying and neighborhood preferences, and are readily accessible.
Good luck and happy hunting!
State Programs
Alabama provides housing programs and incentives to help residents with home ownership. For more information, visit http://portal.hud.gov.
Huntsville Programs
Huntsville provides housing programs and incentives to help residents with home ownership. For more information, visit https://hsvha.org or contact the Huntsville Housing Authority at 256-539-0774. The city also offers programs to rehabilitate homes and for first-time home buyers.
The HOME Program partners the Department of Community Development with local businesses and nonprofits to help first-time home buyers obtain quality housing at a reasonable price. Find out more at https://tinyurl.com/yaxbd5bf.