Living in Orange County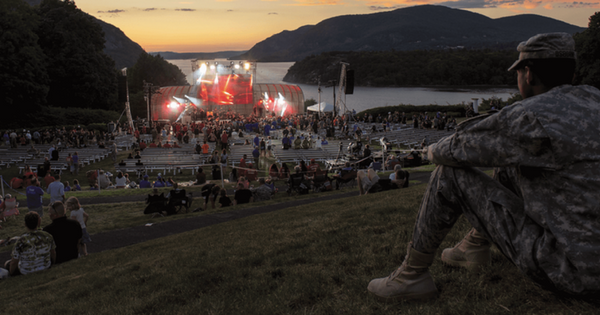 There are plenty of entertaining activities in Orange County — music, sports, theater, museums, parks and shopping. Choose your thrill level as you plunge into the water on SplashDown Beach, or tee off at one of the dozen 18-hole golf courses. New York City is only 50 miles away, where you can witness the iconic Thanksgiving Day Parade or Rockefeller Center Tree Lighting. Don't miss the New York Renaissance Faire in Tuxedo Park or the whirlwind one-day Warwick Applefest, where apples truly are the apple of one's eye. And be sure to check out the West Point Museum on campus.
ANNUAL EVENTS
Residents of Orange County have dozens of different annual events, festivals and community gatherings at their fingertips.
New York Renaissance Faire
Tuxedo Park, NY 10987
845-351-5171
www.renfair.com/ny
Spend your weekends in a 16th-century English shire with costumed villagers from August to October. Fun for the whole family. Revel in a knight's joust, shop in the marketplace and enjoy turkey legs and mugs of mead.
Macy's Thanksgiving Day Parade
77th Street and Central Park West to 34th Street and Sixth Avenue
www.macys.com/social/parade
The annual Macy's Thanksgiving Day Parade in New York City is the world's largest parade. The tradition started in 1924, tying it for the second-oldest Thanksgiving parade in the United States with America's Thanksgiving Parade in Detroit. The three-hour event is held in Manhattan, about 50 miles from West Point, starting at 9 a.m. Eastern Standard Time on Thanksgiving Day, and has been televised nationally on NBC since 1952.
Oktoberfest
Located at Bear Mountain Inn
http://visitbearmountain.com/special-events/oktoberfest
Every weekend in September and October come and immerse yourself in German food, beer, music and crafts. Visit Bear Mountain Inn's website for more information or call 845-786-2731.
Orange County Fair – New York
The nearly 200-year-old Orange County Fair, held in mid-July in Middletown, is the place to go for livestock shows, stock car racing, car shows, carnival rides, games, attractions, and, most importantly, that famous carnival food.
Rockefeller Center Tree Lighting
www.rockefellercenter.com/holidays/rockefeller-center-christmas-tree-lighting
The annual tree-lighting ceremony is free and open to the public and filled with favorite musical acts. The 2018 tree will be lit for the first time on Nov. 28 and will remain lit and on display on the plaza between West 48th and 51st streets and Fifth and Sixth avenues until Jan. 7. Each year, thousands crowd the sidewalks for the event, and millions watch the live broadcast.
Warwick Applefest
What began as a simple harvest celebration, Applefest has now grown to become a major event in the mid-Hudson region. Held the first Sunday in October, this one-day event brings in over 35,000 visitors, some local and some from nearby states. Applefest features craft vendors, a variety of foods, live entertainment on multiple stages, a children's carnival, a farmers market, an apple pie baking contest and an apple pie eating contest.
Arts and Museums

ARTS
Orange County residents enjoy a wealth of artistic endeavors, from theaters to music to dance and more.
Eisenhower Hall Theatre at West Point
West Point, NY 10996
845-938-4159
http://ikehall.com
One of America's largest theaters (second only to New York's Radio City Music Hall), Eisenhower Hall Theatre is the Hudson Valley's premier performing arts center. Everything from great plays and musicals, dance performances, comedians and concerts all take the stage.
The Playhouse at Museum Village
1010 Route 17M
Monroe, NY 10950
845-294-9465
http://ctmwp.org
The Creative Theatre-Muddy Water Players, in residence at The Playhouse at Museum Village, typically presents three major productions during their show season. They also offer workshops, festivals and other theatrical events throughout the year. What makes this theater unique is the complimentary dessert served at every intermission.
MUSEUMS
Learn about New York's history and cultural contributions by visiting any one of the many local museums.
Mid-Hudson Children's Museum
75 N. Water St
Poughkeepsie, NY 12601
845-471-0589
http://mhcm.org
With six exhibits, including the newest outdoor garden, purposeful play is the primary focus at the Mid-Hudson Children's Museum. The exhibits get kids moving, building, pretending, collaborating, creating and discovering. Perfect for families with young children.
Motorcyclepedia Museum
250 Lake St.
Newburgh, NY 12550
845-569-9065
www.motorcyclepediamuseum.org
A motorcycle enthusiast's dream. The Motorcyclepedia Museum has over 450 bikes, along with photographs, posters, memorabilia, machinery and much more. Something to see for everyone: Explore history, culture and the changing technology of motorcycles.
Museum Village
1010 Route 17M
Monroe, NY 10950
845-782-8248
http://museumvillage.org
Museum Village is an open-air historical museum that gives visitors the opportunity to step back in time. With a collection of eclectic artifacts and hands-on exhibits, visitors get to see how rural people lived and worked in the 19th century. One major highlight is Harry, one of three complete specimens of the mastodon in the world, unearthed just miles from Museum Village in Harriman, New York, in 1952.
The Historic Thayer Hotel at West Point
674 Thayer Road
West Point, NY 10996
845-446-4731
www.thethayerhotel.com
This landmark hotel with a stone facade is framed by battlements and towers on the grounds of the U.S. Military Academy and overlooks the Hudson River. It officially opened in 1926 and has many ties to history, including housing the Iranian hostages immediately upon their return to the United States. A menu signed by the prisoners is on display in the lobby. The 151-room "Historic Hotel of America" is less than a mile walk from the West Point Museum.
Trailside Museums and Zoo
Bear Mountain State Park
Bear Mountain, NY 10911
845-786-2701
www.trailsidezoo.org
Trailside is home to four museums which include exhibits on local geology, Native American and colonial history, animal specimens, and live reptiles, amphibians and fish. Nature trails lead museum visitors to other live animal exhibits and offer stunning views of the Hudson River and Highlands.
West Point Museum
2110 New South Post Road
West Point, NY 10996
845-938-3590
www.usma.edu/museum
The West Point Museum is adjacent to the Visitors Center and is the oldest and largest diversified public military museum in the country. The museum has multiple galleries dedicated to the history of warfare, West Point history and a history of the U.S. Army in war and peace. It houses one of the largest small arms collections on display.
Parks and Shopping


PARKS
Orange County has an abundance of natural beauty to immerse yourself in, from rolling countryside to pristine lakes and forests. Check your community's parks and recreation listings to see more of what your local area has to offer.
Bear Mountain State Park
Palisades Parkway or Route 9W North
Bear Mountain, NY 10911
845-786-2701
https://parks.ny.gov/parks/13
Bear Mountain State Park is in the rugged mountains towering above the Hudson River. The park features a large play field, picnic areas, lake and river fishing access, a swimming pool, hiking trails, an outdoor ice skating rink (from late October to mid-March), and a beautiful merry-go-round with hand-carved native animals and hand-painted scenes of the park.
Harriman State Park
Seven Lakes Drive/Bear Mountain Circle
Ramapo, NY 10974
845-947-2444
https://parks.ny.gov/parks/145
Located in Orange and Rockland counties, Harriman State Park is the second-largest in the state. It features 31 lakes and reservoirs, two beaches, two public camping areas and over 200 miles of hiking trails. Enjoy a variety of year-round activities from biking, fishing and hiking to ice fishing, ice skating and even cross-country skiing.
Orange County Arboretum
211 NY-416
Montgomery, NY 12549
845-615-3828
http://orangecountyarboretum.org
Located in Thomas Bull Memorial Park, the arboretum is open to the public and is free of charge. Magnificent raised gardens and cascading water features follow the pathways. The Arboretum is home to the Remembrance Walkway and Garden to honor those who lost their lives in the Sept. 11 attacks, including plaques with the names of the 44 Orange County residents who perished that day.
Thomas Bull Memorial Park
211 NY-416
Montgomery, NY 12549
845-615-3830
www.orangecountygov.com/1386/Thomas-Bull-Memorial-Park
Year-round activities for every age, from toddlers to senior citizens. Thomas Bull Memorial Park features an 18-hole golf course along with a driving range and pro shop, tennis courts, ball fields, horse stables, horseshoe pits, a 5-acre pond, playgrounds, picnic areas and more.
SHOPPING
From malls and major department stores to unique boutiques and souvenir shops, there's something for every taste and budget.
Galleria at Crystal Run
1 Galleria Drive
Middletown, NY 109410
845-692-8883
www.galleriacrystalrun.com
Along with the more than 100 retailers to choose from, you also have your choice of dining, from sit-down restaurants to a food court and snacks. If you need a break from shopping, the Galleria at Crystal Run offers a movie theater with reclining seats, an indoor play place for the kids and an escape room to test your detective skills.
Newburgh Mall
1401 Route 300
Newburgh, NY 12550
845-564-1400
www.newburghmall.com
Located in the heart of the Hudson Valley, Newburgh Mall is the home to many of your favorites, from large retailers to smaller, specialty stores. Sign up online to receive emails on family-friendly events throughout the year.
West Point Town of Highlands Farmers Market
Main Street in Highland Falls,
New York 845-446-3992
Enjoy local fresh produce and goods, food concessions, books, music, specialty items and more. The West Point Town of Highlands Farmers Market is open mid-June through October from 9 a.m. to 2 p.m. every Sunday.
Woodbury Common Premium Outlets
498 Red Apple Court
Central Valley, NY 10917
845-928-4000
www.premiumoutlets.com/outlet/woodbury-common
Featuring 220 stores, Woodbury Common Premium Outlets is one of the largest contiguous outlet centers in the world. Other amenities include free Wi-Fi and Market Hall's dining options.
Sports and Recreation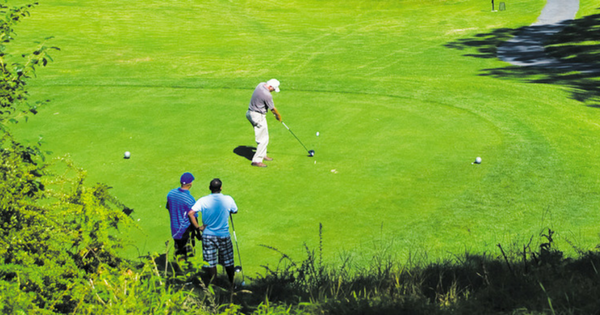 Whether you're looking to get in touch with your sporty side or cool off with a trip down a waterslide, Orange County offers many recreational opportunities.
Above the Clouds
845-692-2556
http://abovethecloudsinc.com
Above the Clouds offers hot air balloon rides in the lower Hudson Valley. They are open year-round and fly daily as long as the weather permits. Flights end with a traditional champagne toast and all guests receive a photo keepsake. See the website for reservation information and prices or call 845-692-2556.
Frozen Ropes National Training Center
24 Old Black Meadow Road
Chester, NY 10918
845-469-9507
www.frozenropes.com/chester
Frozen Ropes National Training Center is the ultimate resource for baseball and softball players and coaches. The center offers summer camps for kids; travel teams; classes and clinics; private training; and a college-bound program that guides those who want to play college baseball or softball after high school. Frozen Ropes even has five Major League Baseball teams as clients.
Golf
Plenty of public and country club courses are available in Orange County, including the 18-hole Green Ridge Golf Club, known as Orange County's best-kept secret; The Lynx at River Bend Club; the Town of Wallkill Golf Club; and Winding Hills Golf Club, a family-owned and operated club. Nine-hole courses are also available, including courses at Monroe Country Club, Scenic Farms Golf Course and Scotts Corners Golf Course. For a full list of public and private courses in Orange County, visit http://orangetourism.org/explore/attractions/recreation/golf.
Heritage Trail
www.traillink.com/trail/heritage-trail-(ny)
This trail from Goshen to Monroe has multiple access points and is the first multiuse asphalt trail in the park system. The Heritage Trail is a 10-foot-wide trail that winds through a bird and wildlife sanctuary, historic landmarks, streams, meadows and friendly communities. Everyone can enjoy this trail by bike, walking and rollerblading.
Ice Time Sports Complex
21 Lakeside Road
Newburgh, NY 12550
845-567-0005
www.icetimesports.org
While many parks offer ice skating, it is often limited due weather conditions; Ice Time Sports Complex is open year-round as a place to learn, play and just have fun on the ice. Develop your hockey skills or perfect your figure-skating choreography at one of the many classes offered for kids and adults. They also hold public skating events, if just gliding around to music is more your style.
SplashDown Beach
16 Old Route 9 W
Fishkill, NY 12524
845-897-9600
https://splashdownbeach.com
SplashDown Beach is "America's biggest little water park" featuring water slides and rides, a wave pool and play areas plus several food options. See the website for hours and cost.