Education & Academics in Orange County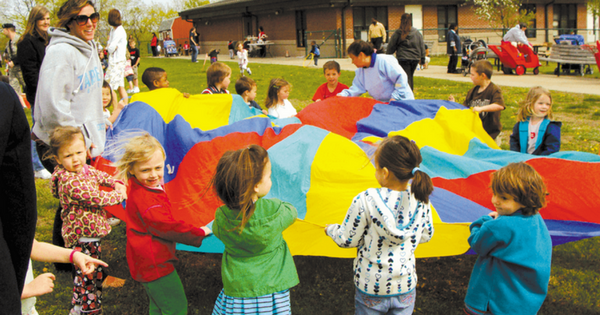 Finding the right schools and educational opportunities for each family member is an important part of any move. This chapter outlines Orange County's public-school system, private schools, charter schools and home-schooling criteria, as well as local libraries and higher education institutions. To be enrolled in a New York school, a child must be at least 5 years old by Dec. 1 of the school year. To register, bring the following to the school office: a birth certificate or other proof of the child's age, the child's previous school records and immunizations records. Check with the school for additional requirements. For New York's minimum vaccine requirements for students in grades K-12, visit the New York State Education Department at www.nysed.gov.
In 2010, New York — along with the majority of other states, the District of Columbia, Guam, American Samoa, the Northern Mariana Islands, the U.S. Virgin Islands and the Department of Defense Education Activity — adopted Common Core State Standards that provide a consistent set of educational expectations for students, regardless of ZIP code. When a family moves, there may be a disruption in the student's education because they may be forced to repeat material or learn at a different level at the new school. With common standards across states, this disruption will be reduced — of particular interest to military families. At present, national Common Core State Standards exist only for English language arts and mathematics, with science and social studies in development, though New York has state standards across the full curriculum. For more information, visit www.corestandards.org.
CHARTER SCHOOLS
Charter schools are public schools of choice that are tuition-free, serve all students and have open enrollment. For more information or a listing of charter schools in New York, visit the New York State Education Department's website at www.p12.nysed.gov/psc.
HOME SCHOOLING
For an introduction to home schooling in New York, visit the New York State Education Department at www.p12.nysed.gov/sss/homeinstruction. Here you will find information on home-school rules and regulations, testing information, home-school curriculum providers and more.
New York State LEAH
P.O. Box 465
Selden, NY 11784
866-960-9440
www.leah.org
Loving Education At Home is a statewide organization dedicated to supporting and promoting home education throughout New York. One of its primary purposes is to support a statewide network of home-school chapters by and for home-educating parents.
Time 4 Learning
If you have chosen to home school in New York, you may need information, resources and curriculum that will help you get started. This site aims to help guide you through the process of home schooling in the Empire state.
PRIVATE SCHOOLS
To search for local private schools in New York, visit the National Center for Education Statistics website and use the private school search tool at www.nces.ed.gov/surveys/pss/privateschoolsearch. Users may search by location, religious affiliation, school type and more.
Choosing a School
Choosing the right school is very important, so be sure to research each one before deciding. Contact the school by phone or by visiting its website, which is a valuable source for school district statistics and curriculum. Talk to people in the area, especially friends and colleagues who already live there.
If the school shows promise, schedule a visit and bring a list of written questions about student-teacher ratios, computer availability, extracurricular activities, sports programs, music programs, gifted programs and grading standards.
Discuss the potential school with your child: what they like and what they didn't like. Your family's ability to readily adapt to a move and to find happiness in your new home may depend, in part, on how happy your children are in their new school.
PUBLIC SCHOOLS
Cornwall Central School District
24 Idlewild Ave.
Cornwall-on-Hudson, NY 12520
845-534-8009
www.cornwallschools.com
The Cornwall Central School District serves approximately 3,200 students with three elementary schools, one middle school and one high school. In the 2013-13 school year, all 26 varsity sports teams earned Scholar-Athlete Team status (team grade average of 90 percent or greater).
Enlarged City School District of Middletown
223 Wisner Ave.
Middletown, NY 10940
845-326-1134
www.middletowncityschools.org
The Enlarged City School District of Middletown serves approximately 6,800 students with four elementary schools, two middle schools and one high school.
Highland Falls-Fort Montgomery School District
P.O. Box 287
Highland Falls, NY 10928
845-446-9575
www.hffmcsd.org
The Highland Falls-Fort Montgomery Central School District is in the heart of the scenic Hudson River Valley. Adjacent to the United States Military Academy at West Point and 50 miles north of New York City, the district offers a tremendous opportunity for cultural enrichment and highly competitive academics. The district is composed of three schools: the Fort Montgomery Elementary School, the Highland Falls Intermediate School and the James I. O'Neill High School.
Newburgh Enlarged City School District
124 Grand St.
Newburgh, NY 12550
845-563-3400
www.newburghschools.org
The Newburgh Enlarged City School District consists of six elementary schools (four with pre-K), three K-8 schools, two middle schools and one high school. The district serves approximately 11,200 students from four neighboring municipalities: the City of Newburgh, Town of Newburgh, New Windsor and part of Cornwall.
West Point Elementary School
705A Barry Road
West Point, NY 10996
845-938-2313
www.dodea.edu/WestPointES
West Point Elementary School serves approximately 450 students in pre-K through fourth grade and is on the grounds of West Point.
West Point Middle School
705 Barry Rd.
West Point, NY 10996
845-938-2923
www.dodea.edu/WestPointMS
West Point Middle School includes grades five through eight, totaling about 250 students. The main building of the school was constructed in 1934 and is a historic landmark on the post.
Universities/Higher Education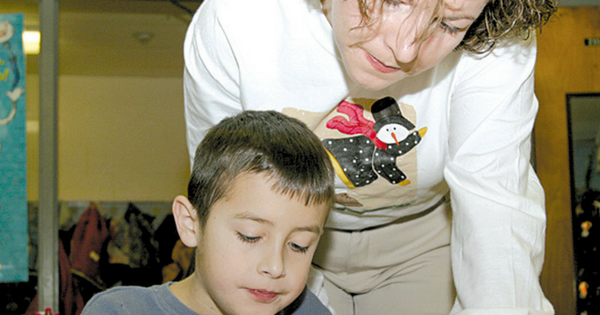 Orange County and nearby counties offer plenty of opportunities for continuing education post-graduation and for spouses and family members. Use the following contact information to start your search for the school that is right for you.
Dutchess Community College
53 Pendell Road
Poughkeepsie, NY 12601
845-431-8000
www.sunydutchess.edu
Mount Saint Mary College
330 Powell Ave.
Newburgh, NY 12550
845-561-0800
www.msmc.edu
SUNY Orange
Middletown Campus
115 South St.
Middletown, NY 10940
845-344-6222
Newburgh Campus
One Washington Center
Newburgh, NY 12550
845-562-2454
www.sunyorange.edu
Vassar College
124 Raymond Ave.
Poughkeepsie, NY 12604
845-437-7000
www.vassar.edu
Libraries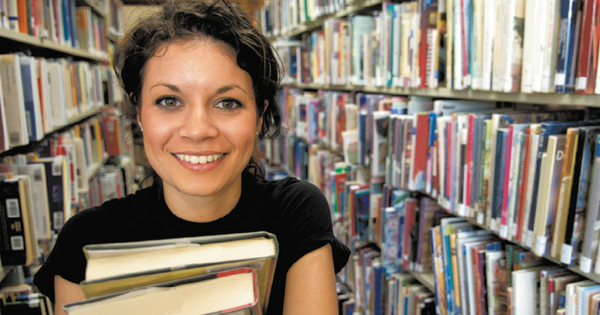 Public libraries in Orange County offer learning, recreation, distance education, internet connections and other resources for users — all for free. Also, school libraries that support the curriculum and provide internet access and other resources are in most public and private schools, and academic and special libraries in colleges and universities. The New York State Library supports libraries in the state with resources, interlibrary loan and other assistance.
Residents can enjoy and make use of academic and public libraries in the Ramapo Catskill Library System and the Orange Library Association. Get information about services, hours and events by visiting the branches' websites. For a full list of libraries in New York, visit the New York State Library website at www.nysl.nysed.gov.

Find resources to help your student achieve academic success at these websites:
New York State PTA:
www.nyspta.org

Reading is Fundamental:
www.rif.org

U.S. Department of Education:
www.ed.gov/parents/landing.jhtml

RESOURCES FOR MILITARY STUDENTS
Military Child Education Coalition: Ensures quality educational opportunities for all military children affected by mobility, family separation and transition. Visit www.militarychild.org for information on programs and resources.
Tutor.com: Eligible students and service members in U.S. military families around the world can work one-to-one with an expert tutor online 24/7. Get free help with homework, studying, test prep and proofreading in more than 40 subjects. Visit http://military.tutor.com.