Orange County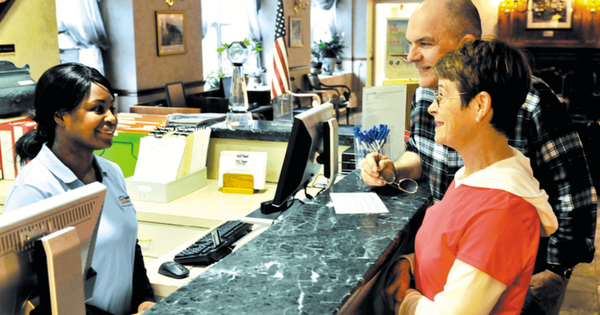 Despite its rural roots, Orange County has been among the fastest-growing regions within the New York City Metropolitan Area. The county has experienced strong economic growth since 2000, and its population has grown since then. The strength of the local economy, combined with the county's high quality of life, has attracted new residents. Jobs have been plentiful, and both unemployment and crime levels remain relatively low. The unemployment rate for the region was 4.1 percent in April 2017, and the crime rate was consistent with the national average.
The county is sure to benefit from the long-planned multimillion-dollar expansion of Stewart International Airport in New Windsor. The New York State Department of Transportation's $55 million road project aims to ease traffic congestion around the airport. Orange County is also evaluating the development of new distribution and warehousing centers for the increase in cargo capacity at the expanded airport.
The city of Newburgh is planning to develop the waterfront on the Hudson River, which will include more than 200 apartments, retail shops, a marina and a public promenade.
Median household income in Orange County is $71,910, according to the U.S. Census Bureau.
Rail and Transit Access
New York has one of the most extensive and one of the oldest transportation infrastructures in the country. Engineering challenges include the complex terrain of the state, and the unique infrastructural issues of New York City brought on by urban crowding. Population expansion of the state has followed the path of the early waterways, first the Hudson River and Mohawk River, then the Erie Canal. In the 19th century, railroads were constructed along the river valleys, followed by the New York State Thruway in the 20th century.
Besides the tremendous impact of construction and opening of the Erie Canal, it would be difficult to discuss the incredible growth and development of New York (a state that increased in population from 1820 to 1900, from 1.4 million people to almost 11 million) without highlighting the role played by railroads. Starting in the 1830s, throughout the length and breadth of the Empire State, railroads large and small tied together city and farm, bringing crops and raw materials toward the cities, and in turn, bringing manufactured goods and summer vacationers out to the country. The list of railroads that operated throughout New York included such prominent carriers as the New York Central, Erie, Long Island, Pennsylvania, New Haven, Lackawanna, Lehigh Valley, Ontario and Western, Delaware and Hudson, Rutland, Boston and Maine, and others. Just about every major and most minor cities in the state were served by one or more railroads.
Today, Norfolk Southern Railway operates approximately 21,000 route miles in 22 states and the District of Columbia. The railway serves major eastern container ports and connects with rail partners in the west, linking customers to markets around the world. Middletown & New Jersey Railroad operates 43 route miles in Orange County, maintains several trainload facilities and is an interchange partner with Norfolk Southern Railway. CSX serves nearly two-thirds of America's population through a network spanning 23 states. All three of these Orange County rail services are near routes Interstate 84, I-86 and Stewart International Airport.
Natural Resources
The Black Dirt Region, in southern Orange County and northern Sussex County, New Jersey, takes its name from the soil left by an ancient glacial lake bottom augmented by decades of flooding of the Wallkill River. The 26,000 acres of muck left over is the largest concentration of such soil in the United States outside the Florida Everglades.
Farmers avoided the area because the rich soil frequently flooded and was poorly drained and used the land for pasturage. Talks began in 1804 about the best way to drain the swampland. The region was eventually used to grow black-dirt onions on the land, producing about 30,000 pounds of onion per acre. Next, farmers in the area began to include lettuce, radishes, potatoes, tomatoes, carrots and sod in their crops.
Today, the region is bustling with agritourism, the blending of tourism and agriculture. Enjoy the many farmers markets that offer an innovative assortment of farm-to-table dining options. Savor the exquisite tastes of local wineries and breweries, including Brotherhood Winery, the oldest winery in the country.
West Point, The United States Military Academy
The United States Military Academy, West Point is the largest employer in Orange County, with more than 3,100 employees.
Resources


EMPLOYMENT RESOURCES
National Resources
At the national level websites such as www.monster.com, www.careerbuilder.com, www.linkedin.com and www.indeed.com have extensive search capabilities as well as resume tips, forum support and professional networking options.
The National Military Spouse Network, a networking, mentoring and professional development organization, has a wealth
of career information on its website, www.nationalmilitaryspousenetwork.org. The group aims to help military spouses build a meaningful, sustained career path and offers a library of articles that touch on topics like entrepreneurship, resume tips, self-promotion and more as well as a membership-only discussion forum. The organization also features companies that are military spouse-owned or military spouse-friendly on its Homefront Business Listings page.
Local Resources
New York Division of Employment and Workforce Solutions
Building 12 W.A. Harriman Campus
Albany, NY 12240
518-457-9000
https://labor.ny.gov/jobs/regional.shtm
The New York Division of Employment and Workforce Solutions maintains an internet portal for job seekers looking for work. The website serves as a one-stop integrated employment and training service. Job hunters can get help in job preparation and exploring careers, labor market information, a career center locator and information about unemployment.
State of New York
www.ny.gov/services/employment
Employment opportunities with the State of New York are posted online. Search by agency or location, then apply online. The majority of state jobs require a civil service exam to qualify for consideration. Information about exams is available online at www.cs.ny.gov/examannouncements/types/oc.
Orange County
255 Main St.
Goshen, NY 10924
845-291-2707
www.orangecountygov.com/1137/Human-Resources
Orange County's Human Resources provides online job opportunities. See the website for more information.
City of Middletown
16 James St.
Middletown, NY 10940
845-346-4100
www.middletown-ny.com
Civil service employment opportunities are available at the Civil Service Office on the third floor of City Hall, 16 James St.; at the Board of Education, Middletown City School District, 223 Wisner Ave.; and at Thrall Library, at 11-19 Depot St.
City of Newburgh
83 Broadway
Newburgh, NY 12550
845-569-7300
www.cityofnewburgh-ny.gov
From the website, click "Job Opportunities" to access civil service exams, job vacancy announcements and the city's application, which can be submitted in person or by mail. You can also sign up for an e-alert notification for vacancies.
Town of Cornwall
183 Main St.
Cornwall, NY 12518
845-534-9100
www.cornwallny.gov
From the website, click "Cornwall Online" then "Employment Opportunities" to find jobs and to download an application.
Town of Newburgh
1496 Route 300
Newburgh, NY 12550
845-564-4552
www.townofnewburgh.org
From the website, click "Employment Opportunities" to find available jobs and application information.
EMPLOYMENT AGENCIES
An employment agency can offer posts ranging from high-level administration to warehouse work. Many employers use agencies as their human resources department to advertise, interview, test and manage payroll. A temp-to-perm arrangement allows the employer and prospective employee to evaluate each other before committing to permanent employment.
Municipal and regional chambers of commerce include local employment agencies in their member lists, along with contact information. See Page 19 for a list of chambers of commerce in Orange County.
JOB-SEEKER TIPS
Always keep your resume up-to-date and have several versions that target specific industries and highlight your skills that fit their job descriptions.
Compile several reference lists with a good variety of people and former business associates. Be sure first to ask each if you can use them as references.
Compose a comprehensive, catchy and succinct cover letter of no more than a page (this is no place to ramble). It will introduce you and your desire to work for the company. Have a knowledgeable friend check it for errors; misspelled words and bad grammar hint at carelessness and indifference. Know what the company does, and highlight skills, work experience and education that apply to the position. Be aware that many employers now accept only online applications so get comfortable with computers.
Maintain an active, professional and broad-based presence on social media such as Facebook and LinkedIn; almost all employers search social media sites to vet job candidates, and your absence there will raise red flags. Also be aware that images and comments posted spur-of-the-moment can be searched out forever and come back to haunt you.
Be prepared for an interview at any time. When you submit your application, a supervisor may want to talk immediately, or the phone may ring with a call from a hiring director. Compose — and rehearse — your one-minute self-
promotional speech on who you are, an achievement or two and your strengths. It's not vanity to make a good first impression. If a supervisor wants to know why she should hire you, be ready to explain your talents.
Always follow up with thank-you letters and calls. Even today, a letter as well as the quick-response email will separate you from a surprising number of the other applicants — to your advantage — and keep your name fresh in the interviewer's mind. Judicious calls display your continued interest. Writing out beforehand what you want to say helps. So does
rehearsal.
Be aware that due to the usually huge numbers of applicants, most companies can follow up only with candidates in whom they are interested. Don't take it personally if you don't receive notification that you didn't get
the job.
Employment
CIVILIAN OPPORTUNITIES
Federal Jobs
Visit www.usajobs.gov to search for Department of Defense jobs at West Point. Or visit www.westpoint.edu/jobs for information about assignment opportunities available for officers and enlisted personnel.
NAF Jobs
For information about service jobs, visit the Civilian Personnel Advisory Center at www.westpoint.army.mil/CPAC.html.
Exchange Jobs
For Base Exchange jobs, visit the AAFES career page at http://odin.aafes.com/employment and search for West Point.
SELF-EMPLOYMENT
New York State Small Business Development Center
The New York State Small Business Development Center offers expert management and technical assistance to start-up and existing businesses across the state. The SBDC works in close collaboration with state economic development agencies, faculty and students at host institutions, and private industry and business representatives to assist small businesses and entrepreneurs. Visit the website for more information.
Small Business Resources
Learn the steps to start and grow a small business at USA.gov's Small Business website. The platform features hand-picked government websites helpful to small business owners. Learn about business taxes and incentives, financing a business, importing and exporting, federal government contracting, state business resources and more. The website also provides information on a wide range of programs and services to help veterans, women, minorities and the economically disadvantaged start or grow a business.