Orange County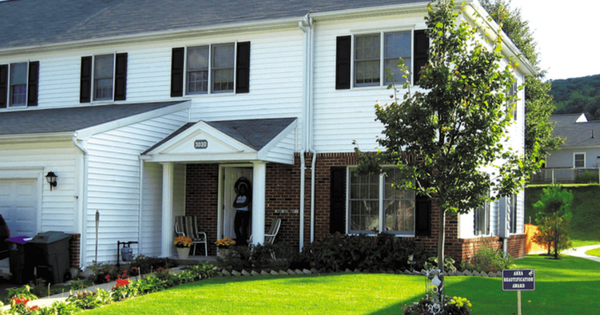 West Point Family Homes is a privatized housing community managed and maintained by Balfour Beatty Communities. Information about on-post housing services is available at the Community Office (126 Washington Road), by calling 845-446-6407 or online at www.WestPointFamilyHomes.com.
West Point Family Homes offers move-in ready two- and three-, four- and five-bedroom homes in single-family, town home and apartment styles. Residents enjoy a secure and comfortable hometown environment with the convenience of 24-hour maintenance, lawn care services and community events.
Homes are furnished with garages, fully equipped kitchens, backyards, central heating and air conditioning. All average utility costs, except telephone and cable television services, are included in the monthly rent. Community amenities include a new community center, athletic courts and playgrounds, covered bus shelter and a community
garden.
ORANGE COUNTY
Proximity to New York City, and dedicated public transportation to take you there, plus higher wages make Orange County an ideal place to live. In 2017, an estimated 382,226 people called Orange County home, the U.S. Census Bureau says. Population density in Orange County was 459.3 people per square mile in 2010, the census found.
Orange County, part of the New York-Newark-Jersey City, NY-NJ-PA Metropolitan Statistical Area, is close to 812 square miles in the Hudson Valley of New York. The county's establishment dates back to Nov. 1, 1683, when the Province of New York was divided into 12 counties. Each was named after a member of the British royal family; Orange County took its name from the Prince of Orange, who later became King William III of England. In 1798, after the American Revolutionary War, the boundaries of Orange County changed. Its southern corner was used to create the new Rockland County, and in exchange, an area to the north of Moodna Creek was added, which had previously been in Ulster County. Due to a boundary dispute between New York and New Jersey, the boundaries of many of the southern towns of the county were not definitively established until the 19th century.
Some of the county's major attractions include the historic West Point Cemetery, Washington's Headquarters, the home and birthplace of Velveeta and Liederkranz Cheese, the Orange County Fair, the haunted history tour and the largest outdoor sculpture park in the U.S. Orange County offers an array of recreation options from amusement parks and bicycling to walking trails and a zoo. There are also farmers markets, antiquing and discounted high-end shopping, such as Woodbury Common Premium Outlets, the largest collection of designer outlets in the U.S. Orange County was the first wine-producing area in the U.S. and features the oldest winery in the country, Brotherhood Winery, as well as many other wineries, breweries, distilleries and cideries. For more information on areas of local interest, visit www.orangecountygov.com.
The United States Military Academy, West Point, in Orange County, requires all cadets to reside on campus for their entire four years in one of the barracks buildings. Active-duty personnel, family members and the civilian workforce have the option of living off base in the surrounding communities or in on-post housing. Additionally, more than 21,000 veterans live in the area.
There are historic homes dating back to the 1700s; various smaller museums and historical markers can be found throughout the city. One of the country's first planned communities, Tuxedo Park, opened in June 1886. The enclave was designed by resident architect Bruce Price whose daughter Emily (Price) Post described it as the "the most formal place in the world," thus the name "tuxedo" for the formal men's dinner jacket. The county's historic communities give newcomers plenty of choices when selecting a home. New developments also exist in the county, and prices vary from the reasonable to the exorbitant.
Enlist the help of a reputable real estate agent to help you sort through the area's home options. The New York State Association of Realtors is a central source of local real estate information and assistance. Those interested in purchasing a new home can find the expertise and professional services they need at www.nysar.com.
Communities in Orange County near The United States Military Academy, West Point, include Cornwall, Middletown, New Windsor, Newburgh and Newburgh Town.
Cornwall
Cornwall is situated a short 15 minutes from The United States Military Academy, West Point. The town's 26.65 square miles are home to 12,508 residents.
New Cornwall was founded March 7, 1788. Known as the precinct of Cornwall since 1764, it was composed of the present towns of Cornwall, Highlands, Blooming Grove, Monroe, and parts of Chester and Hamptonburgh. In 1797, New Cornwall was shortened to Cornwall and, by 1872, shrunk to its present size.
The 1950s saw Cornwall as a commuter's dream community. Many housing developments sprang up to accommodate the newest residents who decided to settle in Orange County. Route 9W was completed, connecting the New York State Thruway to New York City by car.
Although the cost of living in the town is higher than the national average, residents also enjoy incomes well above average. According to the census, median household income is $89,284 in Cornwall, more than Orange County's median household income of $71,910.
Homes in the area range from well-established neighborhoods to brand-new housing developments. Median rent is $1,349, and selected monthly owner costs of housing units with a mortgage are $2,792. Mean travel time to work for those living in Cornwall is 34.2 minutes.
Middletown
Middletown was incorporated as a city in 1888. Middletown grew through the 19th century, stimulated by the construction of the Erie Railroad and the New York, Ontario and Western Railway. The city was industrialized, developing factories for some industries, such as shoes, lawnmower blades and furniture. These did well through the World War II era.
Due to industrial restructuring, most of these businesses had closed by the 1960s. In the 1970s the economy of Middletown and surrounding communities suffered additional blows due to the closing of a large Ford Motor Company plant in Mahwah, New Jersey, and the downsizing of IBM operations in the area.
Responding to higher housing costs in New York City, from the 1970s, New York City police officers, firefighters and other workers began to move to the area, as local housing offered better value. These long-distance commuters helped to bolster the economy of the area. After 1986, however, New York City required its municipal employees to reside in the city, and Middletown lost this source of residential development.
Since then, the city has bounced back, and the population has held steady for the past decade, with an estimated 27,891 residents, according to the census. Prosperous neighborhoods include Presidential Heights. Highland Avenue is lined with large Victorian houses, some of the largest of which are now used as nursing homes. The median monthly gross rent is $1,101, and median selected monthly costs for homeowners with a mortgage are $1,933, the U.S. Census says. Workers' average commute time is
31 minutes.
The city of Middletown has 13 parks available that can accommodate baseball, basketball, bicycling, fishing, football, horse shows, outdoor concerts, ice skating, jogging, picnics, playground activities, soccer, swimming, tennis, walking or just relaxing with family or
friends.
New Windsor
The region was originally inhabited by the Munsee people, part of the Lenape confederation. The first European settlers were colonists from Scotland who arrived in 1685. The town of New Windsor was created in 1762. The town celebrated its 250th anniversary with a year-long celebration in 2013 that featured a parade, concert and a series of lectures on historical issues that were held throughout the year.
The town is an ideal place to live with a low level of poverty, well below the national average, an unemployment rate below 4 percent and a higher median household income than average. This residential community is 34.07 square miles with a population of 27,770, according to the census. Mean travel time to work is about 36 minutes. Median rent in the city is $1,211, and selected monthly owner costs of housing units with a mortgage are $2,321.
New Windsor is home to the National Purple Heart Hall of Honor and part of Stewart International Airport.
Newburgh
Newburgh is a part of the New York metropolitan area and was first settled in the early 18th century. During the American Revolution, Newburgh was the headquarters of the Continental Army. Before its chartering in 1865, the city of Newburgh was part of the town of Newburgh; the town now borders the city to the north and west. East of the city is the Hudson River; the city of Beacon, New York, is across the river; and it is connected to Newburgh via the Newburgh–Beacon Bridge. The entire southern boundary of the city is the town of New Windsor.
The city was designated a Preserve America community in 2005, and it also signed an agreement with the State Historic Preservation Office as a Certified Local Government community. Its East End Historic District, recognized by the National Register of Historic Places along with the Montgomery-Grand-Liberty Streets Historic District, has the most contributing properties of any historic district in the state. The median age of real estate in the city is 74 years, and many buildings and homes are much older. It has well-designed planned neighborhoods like Washington Heights and Colonial Terraces. Along with a few colonial specimens, the buildings of Newburgh provide a virtual encyclopedia of 19th-century eclectic styles: Federal, Greek Revival, Italianate, Carpenter Gothic, Queen Anne, High Victorian, Second Empire, Romanesque Revival, Gothic Revival and Shingle style are all represented. Median rent in the city is $1,094, and selected monthly owner costs of housing units with a mortgage are $1,939.
New York City is about 60 miles away via an easy Metro-North commute, but there is so much to do in Newburgh that you won't need to leave. The waterfront revival project is ongoing with shops, restaurants and entertainment to choose from. It has a great scenic park in Downing and a great recreational park in Delano Hitch. Chadwick Lake and Park has a playground, boating and a skating rink in the winter. Also, the city has a growing arts community to feed the imagination, including the Newburgh Symphony, Ritz Theater, Railway Playhouse and the Newburgh Actors Studio, to name a few.
Newburgh Town
The town of Newburgh is on the northeastern border of Orange County, the fastest growing of New York's 62 counties, and only 60 miles from New York City. The town of Newburgh has a population of about 31,000 residents, officially exceeding that of the adjacent but totally separate municipality known as the city of Newburgh. The "Crossroads of the Northeast," as the town is known, is bordered on the east by the Hudson River; on the north by the towns of Marlboro and Plattekill in Ulster County; on the west by the town of Shawangunk in Ulster County and the town of Montgomery in Orange County; and on the south by the town of New Windsor, also in Orange County. Stewart International Airport lies partially in Newburgh and New Windsor.
Newburgh was originally settled in 1709 by German Palatine refugees under the name of Neuburg, who were soon supplemented by a significant number of Scottish immigrants. It was chartered as a precinct in 1762 and rechartered as a town in 1788. It was sparsely populated until after World War II when the population skyrocketed as more and more farmland and forest were converted to housing developments. Many of the new residents of the town in the 1940s and 1950s were World War II veterans who were able to purchase their own homes under the provisions of the G.I. Bill. The booming economy after World War II also allowed many families to purchase automobiles, which made residency in the suburbs away from central city cores practical for the first time.
There is excellent housing in the form of single-family houses, condominiums and apartments. Median gross rent is $1,279, and median selected monthly owner costs with a mortgage are $2,208. The median household income for residents is more than $83,000.
Mean travel time for residents is approximately 31 minutes. The town has a low crime rate with a community-oriented police department, and volunteers provide the foundation for the local fire departments.
Planning Your Move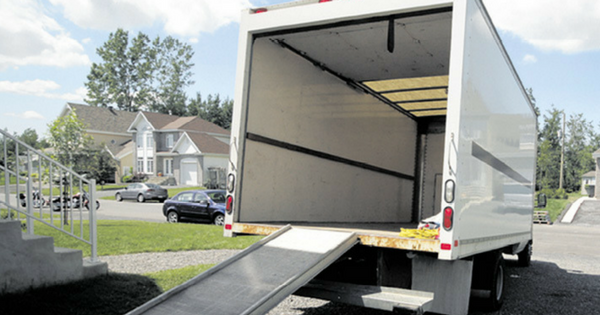 Relocating to a new home can be one of the most stressful situations in life. Whether moving across town or the nation, preparation and organization make all the difference.
For military moves, visit www.move.mil for information about moving resources and to learn about the allowances and responsibilities of a military-sponsored move.
Decide whether or not to make your move a do-it-yourself operation.
For a DIY move, consider distance, labor help and the costs to rent the moving van, gas, lodging during the move and insurance. A transportable storage unit can bridge a professional and DIY move. When the unit is delivered to your residence, you load and secure it for transport and then unload it at your new residence.
Whatever the method, be sure to obtain as many quotes as possible from professional movers, as well as cost estimates for a DIY move. Next, compare the costs for each type of move, factoring in the stress and physical exertion involved. Ask any company you are interested in for references and use them to inquire about reliability and customer service.
Regardless of which method you choose, the first step should be to inventory your personal belongings. The list, with photographs of any valuables, will be important for both insurance purposes and to help keep you organized during transit.
Plan for one full day to pack each room — though the kitchen and garage may take longer. Make a rough estimate of your packing schedule and then add 50 percent more time. It always takes longer than predicted to pack. Toss or donate unused items to lighten your load. Visit www.goodwill.org, www.salvationarmyusa.org or www.clothingdonations.org for locations near you or to arrange a pickup.
Pack for success:
Consider what you're packing and control box weight. Books should go in small boxes while bedding can easily fill a larger box.
Wrap fragile items with cardboard dividers, tissue paper or air bubble wrapping.
Use bright colors when wrapping small items so they don't get thrown out accidentally.
Use crumpled paper or newspaper to line the top and bottom of boxes.
Tape a copy of your inventory list to boxes to identify what's inside and where it should go.
Buying Versus Renting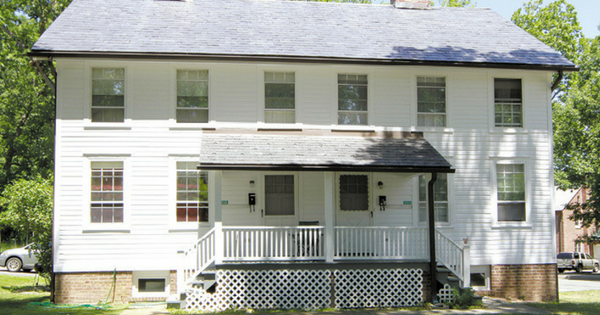 The decision to buy or rent is the most important step in your relocation process. Purchasing a home entails a long-term financial and emotional commitment with various pluses and minuses. Advantages include the possibility of building equity and the freedom to design and decorate your property or landscape. And don't forget the tax benefits. Disadvantages include upkeep, property taxes and fluctuating property values.
Renting, on the other hand, makes moving easier and someone else maintains the property. Amenities such as laundry rooms,
exercise rooms, swimming pools and tennis courts vary from one rental complex to another. The main disadvantage is loss of control over the residence. Some complexes, for example, restrict or prohibit pets and personal touches such as painting. And the landlord or property managers can also raise the rent with proper notice.
To determine your best choice, account for all of your needs, review your financial situation and research your options thoroughly.
Finding an Apartment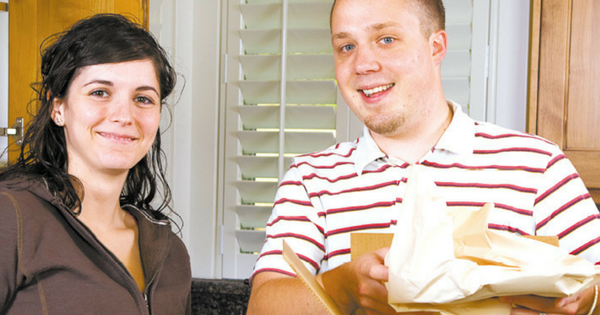 Be prepared when you meet with the leasing agent, property manager or owner. Bring a list of what you are looking for in a rental; it is important to be clear about your needs and to get all of your questions answered. You will also need to provide information and verification about your job, your income and your past rental history. Dress to make a good impression and treat the meeting like a job interview — be polite and arrive on time.
Before you sign a lease, inspect the apartment with the landlord. Look for the following problems:
Cracks, holes or damage in the floor, walls or ceiling.
Signs of leaking water, leaky fixtures or water damage.
Any signs of mold or pests.
Lack of hot water.
Inadequate heating or air conditioning.
Use a written checklist with the landlord to document the condition of the rental before you move in, and keep a copy of the completed checklist to use when you move out.
The New York State Attorney General's Tenants' Rights Guide can be downloaded at https://tinyurl.com/y9own55p.
Buying a Home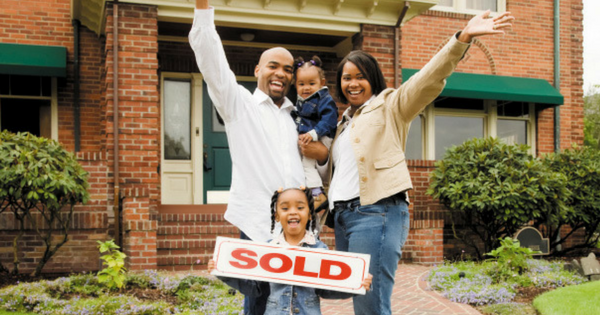 Buying a home is a complicated process and, as the recent housing crisis demonstrated, requires a thorough education on the part of the buyer. First, fully understand your financial position — credit score, available savings, monthly income and expenditures. Subtracting your expenditures from your income, for instance, will yield the amount you can afford for housing.
Cost Analysis
Be sure to account for all insurance costs associated with owning a home, possible homeowner association fees and property taxes in your monthly expenditures. Overall, loan rules changed in 2015, but according to www.ginniemae.gov (Government National Mortgage Association) and www.homebuyinginstitute.com (the Home Buying Institute) loan programs continue to vary on the percentage of your income that can be used for housing-related expenses. Lenders balance debt against income to decide if an applicant will be able to repay a loan. Most conventional loans require borrowers to have no more than 43 percent total monthly debt versus their total monthly income, though there are exceptions, such as for those with significant savings. The Federal Housing Administration has a two-tier qualifying system: FHA sets its top thresholds at 31 percent front-end debt (housing expenses as a percentage of income) and 43 percent back-end debt (all debt as a percentage of income) for a 31/43 qualifying ratio. Like commercial lenders, Veterans Affairs combines front-end and back-end debt for a
41 percent limit against income.
Next, research the different types of home loans to determine the right fit for your financial situation and discuss your options with a lending professional. Lenders are diverse today, and not all homebuyers obtain their mortgage loans through their banks and credit unions. For example, you may choose to work with an internet lender, a mortgage broker, a homebuilder or a real estate agency lender. To determine which lender is best for you, get recommendations from friends and family members and check credentials as well as Better Business Bureau ratings.
Credit Report
A preapproved loan before starting your search for a home can determine your spending limits and signal any potential issues in the way of receiving a loan. For any home loan application, the mortgage company will order a credit report, so it would be good to get a free report in advance to determine your credit status and make sure the report contains no erroneous information.
To order your free annual report from one or all of the national consumer reporting companies: Visit www.annualcreditreport.com and complete and submit the request form online.
Home Loan Application
To complete a home loan application you'll need: photo IDs (such as a driver's license); Social Security numbers; residence addresses for the past two years with landlord contact information if you rented; names and addresses of your employers for the past two years; your current gross monthly income; recent financial institution statements with names, addresses, account numbers and balances on all checking, savings, CDs, money market, bonds and mutual funds accounts; recent financial institution statements with names, addresses, account numbers, balances and monthly payments on all open loans (including student loans) and credit cards; addresses and loan information of all other real estate owned; estimated value of furniture and personal property; W2s for the past two years and current paycheck stubs; copies of all divorce decrees, child support documents or any other court proceedings that affect your financial status; verification of any child support payments; and evidence of any retirement or pension benefits. VA or military forms include DD 214 (veteran), Form 22 (National Guard), DD 1747, Off-base Housing Authority (active duty) and Certificate of Eligibility (active duty).
For more information, visit www.consumer.ftc.gov/topics/credit-and-loans.
Knowing your monthly budget and the amount of your loan is invaluable during the next phase, especially finding the answers to questions before the hunt for a home begins.
Housing Hunting
First, determine your home preferences. Does a single-family house, condo, town house or duplex best fit your needs and budget? Do you prefer a new home, an existing home or to build one? Though new homes cost more, existing homes may come with maintenance issues and renovation costs. How many bedrooms and bathrooms would you like? Do you want an attached garage? Will you live in the city, a suburb or the country? How close to work, school, shopping or public transportation do you want to be? Answers to these questions will greatly assist your search and the next stage — hiring a real estate agent.
The ideal agent will help find your perfect home and guide you through the purchase process. First, interview potential candidates to ensure they understand your needs, know your homebuying and neighborhood preferences, and are readily accessible.
Good luck and happy hunting!
State Programs
New York provides housing programs and incentives to help residents with home ownership. For more information, visit http://portal.hud.gov and select "New York" from the "State Info" drop-down menu.
County Programs
The Orange County Office of Community Development provides financial assistance for down payments and closing costs for first-time homebuyers. For more information, visit www.orangecountygov.com/192/Community-Development.
The office also offers single-family housing rehabilitation assistance. To determine if you qualify and to get an application, call 845-615-3811.