Airman and Family Readiness Center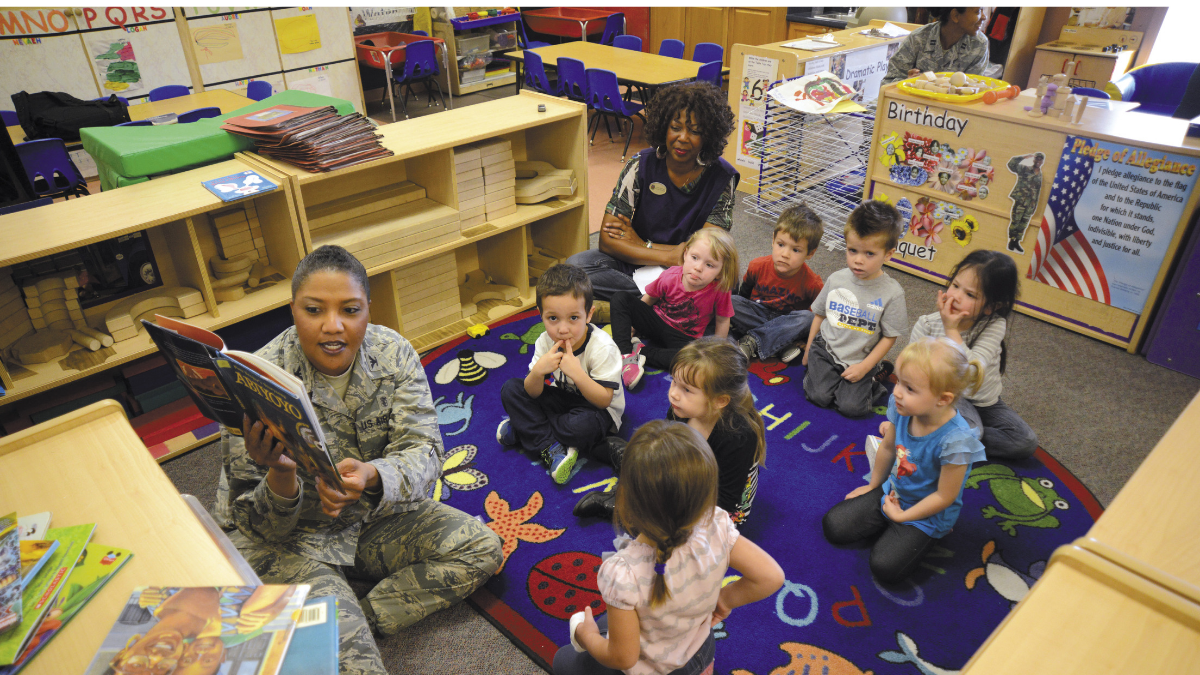 The 56th Force Support Squadron Airman and Family Readiness Center (A&FRC) is in Bldg. 1113, across from Fowler Park. It offers programs and services for families and single Airmen, including the following.
Relocation Assistance is available for arriving and departing personnel at the A&FRC. Newcomers receive information on the local area including community maps, brochures, school data, crime rates, recreational activities and Heartlink (an interactive and fun spouse orientation). Departing members may access Military OneSource, which provides information about all major DOD installations and surrounding communities, as well as relocation information.
The Transition Assistance Program (TAP) helps retiring or separating personnel develop a plan for civilian employment using links with community and national employment sources. A three-day TAP workshop is offered monthly for job-search preparation to increase marketability. Job search strategies, the labor market, networking, resume preparation, interviewing skills, how to research companies, and Veterans Affairs benefits and entitlements are just a few of the subjects covered. The Discovery Center offers automated employment services, current job opportunities and on-site registration with state employment services.
Spouse Employment Services helps family members determine career goals, prepare for job searches, write resumes and identify employment leads.
The Volunteer Resource Program offers information on volunteer employment opportunities, training and skills development basewide as well as an attractive incentive program for base volunteers.
Financial Assistance includes counselors who can assist in budget preparation, debt management and resolution of credit problems. The Air Force Aid Society provides direct financial assistance for emergencies and essential living expenses to eligible personnel and families. Referrals are available to local community resources that help supplement the food budgets for Airmen with children.
The Family Readiness Program focuses on offering support to the families of members on a remote tour, deployment or extended temporary duty. Monthly activities and many support programs ensure the military family is not forgotten when the service member gets called away for duty.
Family Life Education offers workshops and referrals for family communication, parenting and personal interest topics such as self-esteem and assertiveness.
A&FRC offers general information and referral for on- and off-base community services. All arrivals are encouraged to visit and learn about services available to help them make Luke AFB their home. Come by and find out why "We're never the wrong place to go." For more information, call 623-856-6550.
Key Spouse Program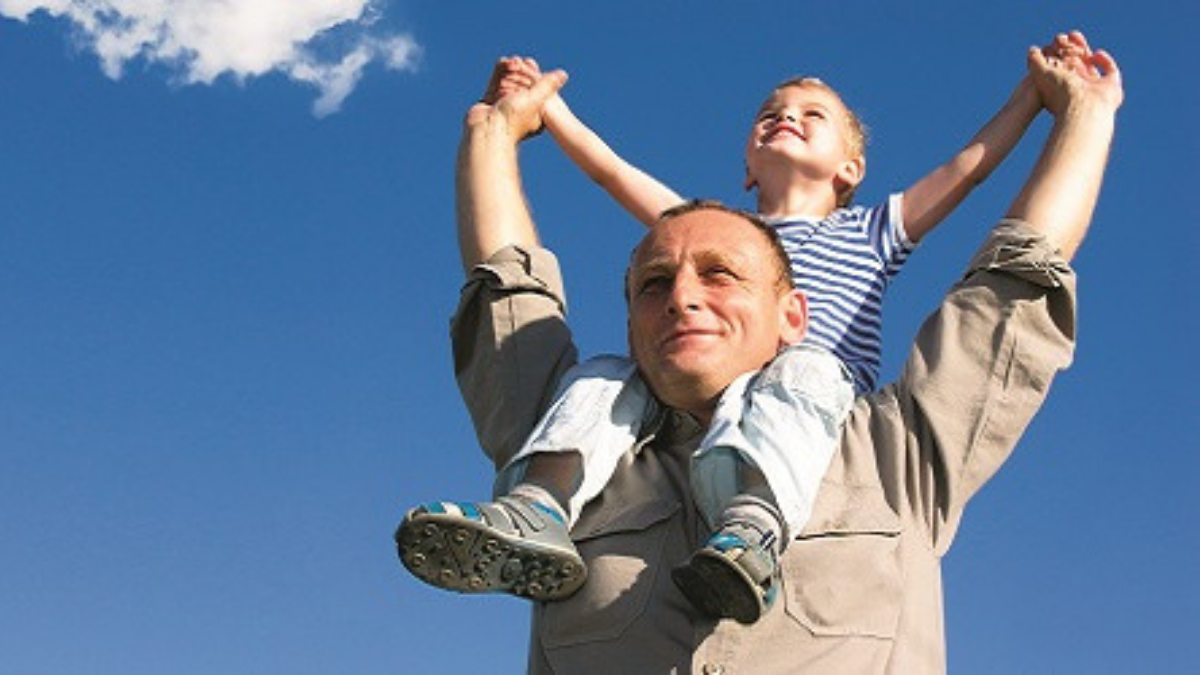 The Key Spouse Program is a formal unit program that offers informal peer-to-peer and Wingman family support. This exciting program helps spouses play a role in enhancing mission readiness by assisting family members during deployments and remote assignments. Key Spouses, appointed by commanders, volunteer to offer support and provide information to families during deployment and remote tours and welcome new members and families to the unit. Key Spouses also are an important link between families, the first sergeant and the commander. The A&FRC oversees the program and Key Spouse training. Spouses who want to volunteer to be a Key Spouse should contact their squadron's first sergeant.
Bundles for Babies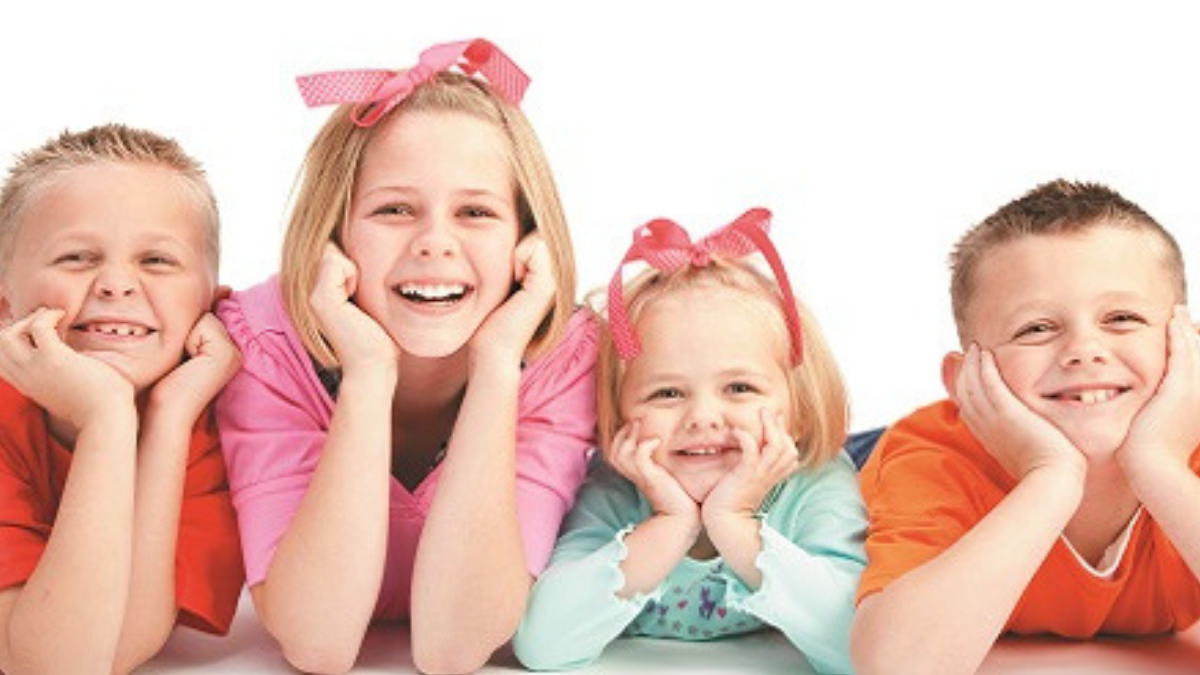 If you are an active-duty member or the spouse of an active-duty member who is expecting a baby or a new mother assigned to Luke AFB, contact the Airman and Family Readiness Center to sign up for a "Bundles for Babies" class. The class includes financial training that emphasizes budgeting for your new baby from conception to college years, and identifies support programs that are available on base and in the community. Upon completion of the class, eligible expectant parents will receive a free baby bundle. Classes are open to all ranks and are not limited to a first pregnancy. This is a wonderful opportunity to learn more about parenting skills, meet other expectant parents and receive a great gift for your precious bundle. Contact the A&FRC for details.
Child Development Center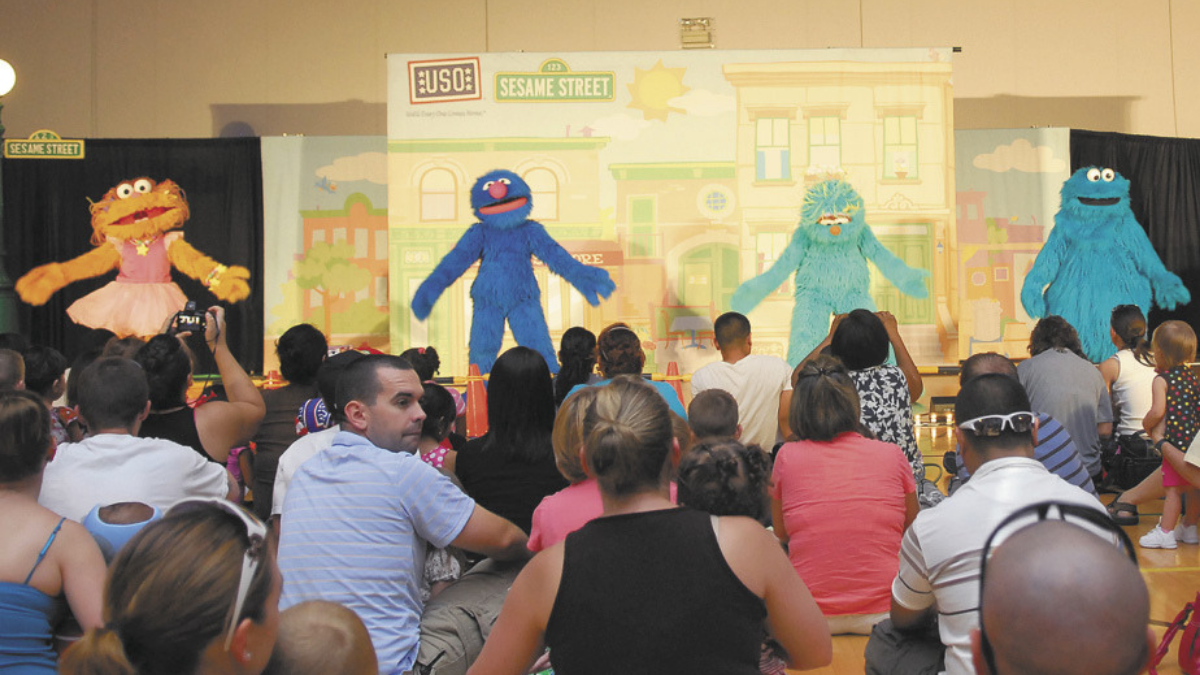 Serving children 6 weeks to 5 years old, the Child Development Center (CDC) in Bldg. 1119 on 137th Avenue, provides a quality care program tailored to each child's age group.
Accredited by the National Association for the Education of Young Children, the CDC has numerous activities to entertain and assist a child's learning in a safe, supervised environment. Children may play and learn individually or in groups supervised by caregivers.
The CDC's activity centers include reading, music, painting, water play and sand tables. Weather permitting, children may play outside on playground equipment. The CDC also provides breakfast, lunch and an afternoon snack.
The CDC is open 6 a.m. to 5:30 p.m. Monday through Friday and is closed holidays and weekends. Families requiring on-base child care through the CDC can register for the waiting list by visiting https://militarychildcare.com/.
For more information, call the CDC office at 623-856-6339.
Family Child Care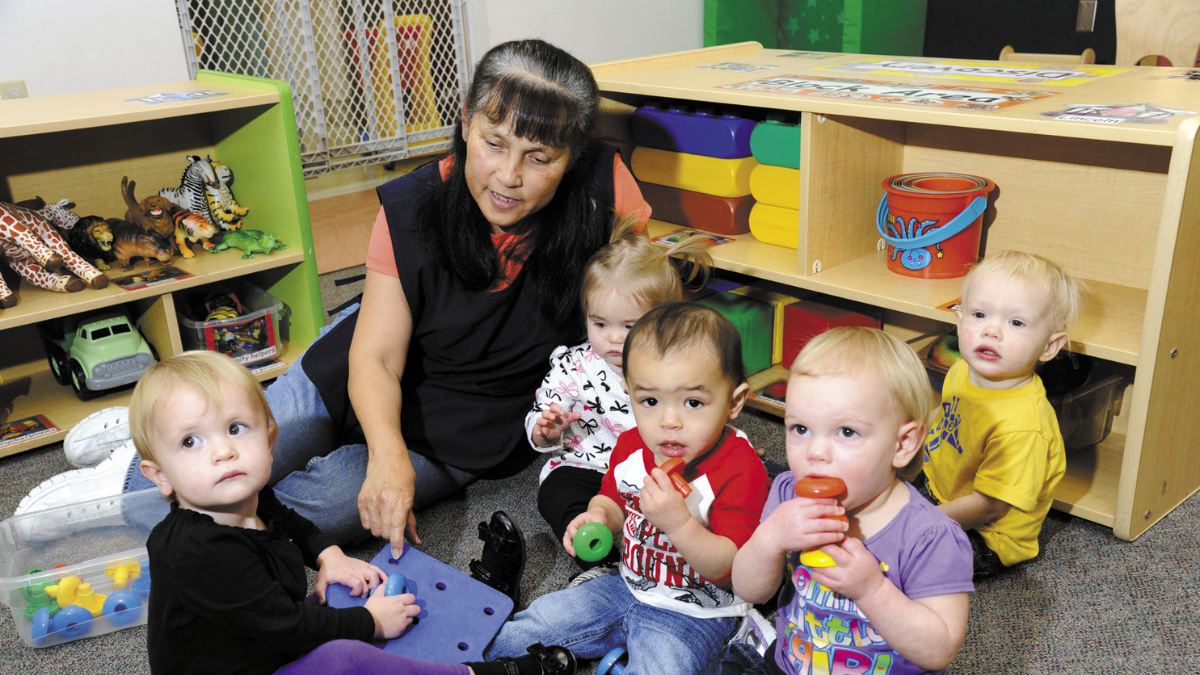 Family Child Care (FCC) provides you with alternatives to center-based child care. You can trust your children to the responsible, safe, supportive care that thousands of other Air Force families have discovered — U.S. Air Force Family Child Care. FCC offers in-home care for your children ages 2 weeks to 14 years in on-base housing and civilian communities.
Far from a simple baby-sitting service, FCC providers must meet stringent requirements. They are required to be at least 18 years old; able to speak, read and write English; and be in good mental and physical health. They must pass a comprehensive background check (including family members) and complete an orientation program before licensing.
Additionally, within the first 18 months of licensing, providers must complete 15 Air Force training modules equaling about 60 hours of training. Finally, to ensure your peace of mind, they are required to complete additional training each year, similar to that required of CDC employees.
When you leave your child in an FCC home, you can be sure that it is fully equipped for your child's physical safety. That's because the FCC program lends providers important child safety items such as safety gates, first-aid kits, doorknob covers, electrical outlet covers, etc. Home inspections are also conducted unannounced monthly to ensure that every provider is consistently maintaining all safety standards.
FCC is available in civilian communities in off-base affiliated-provider homes. Offering the same standards in safety, developmentally appropriate equipment and individualized attention as on-base settings, these homes meet Air Force standards as well as standards of the state that has child care licensing jurisdiction. Visit militarychildcare.com for FCC options and availability.
FCC offers numerous programs to assist parents with immediate child care needs.
Give Parents a Break: Qualifying Air Force families are eligible for free childcare provided by the Air Force Aid Society. Call the A&FRC at 623-856-6550 for more information.
Youth Center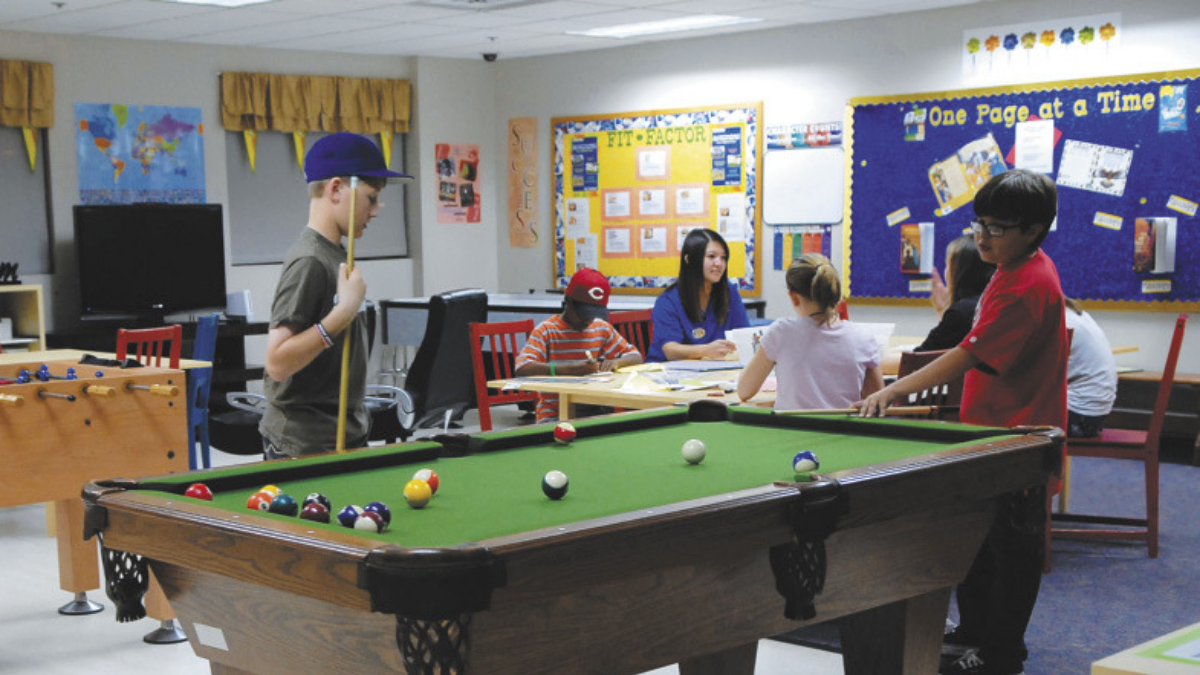 The Youth Center assists active-duty personnel and DOD civilians by offering a safe, educational environment for youths ages 6 to 18. In Bldg. 1143 near Fowler Park, the Youth Center is affiliated with the Boys & Girls Clubs of America and 4-H.
Daily programs include homework assistance, computer resources, job referral, community service projects, youth transition programs, social programs, sports programs, instructional classes, before- and after-school programs, summer camps, holiday camps, 4-H, open recreation, the Air Force Fit Families program, Friday night programs, and holiday events and festivals. Annual programs include the Boys & Girls Club Youth of the Year program, Boys & Girls Club Day for Kids and much more.
Youth ages 11 to 13 are welcome to join the Boys & Girls Club "Torch Club," which provides experience to develop productive citizens. Youths ages 14 to 18 will benefit from the Youth Center's career preparation program and financial skills classes, and the Boys & Girls Club "Keystone Club," which promotes leadership and citizenship.
Program-specific calendars are available at the Youth Center and list all events, costs, dates and times. For more information, visit the Youth Activities Center office or call 623-856-7470/7471.