Tourism Information

CALIFORNIA DIVISION OF TOURISM
555 Capitol Mall, Suite 1100
Sacramento, CA 95814
877-225-4367
www.visitcalifornia.com
From Edwards, all of California is a drive from your doorstep. The California office of tourism can provide a wealth of information regarding the myriad activities and outdoor recreation offered by the Golden State.
BAKERSFIELD
Chamber of Commerce
1725 Eye St.
Bakersfield, CA 93301
661-327-4421
www.bakersfieldchamber.org
Bakersfield is the county seat of Kern County. Known as the birthplace of the country music genre known as the Bakersfield Sound, the city is steeped in music history. Bakersfield boasts award-winning museum exhibits and a variety of regional attractions. The city of Bakersfield is at the southern end of the San Joaquin Valley, which is partially surrounded by three mountain ranges. The Temblor Range is to the west, the Tehachapi Mountains are to the south and the Sierra Nevada are to the east. The Kern River flows through the valley, adding natural beauty to the area. Kern County generates approximately 75 percent of the state's oil and in 2016, it ranked first in the nation for the value of its agricultural products, which includes grapes, almonds, citrus, pistachios and milk.
BARSTOW
Chamber of Commerce
229 E. Main St.
Barstow, CA 92311
760-256-8617
www.barstowchamber.com
Barstow is located midway between the popular tourist destinations of Southern California and Las Vegas, approximately 50 miles east of Edwards. Situated at the crossroads of interstates 15 and 40 and state highways 58 and 247, the community provides outlet mall shopping with more than 100 outlet stores.
HOLLYWOOD
Chamber of Commerce
6255 Sunset Blvd., Suite 150
Hollywood, CA 90028
323-469-8311
www.hollywoodchamber.net
Hollywood is famous for making movies and television and is the home of many celebrities. Some of its attractions include the TCL Chinese Theatre (formerly called Grauman's), the Walk of Fame, Universal Studios Hollywood, back-lot tours and live filming. Hollywood is also known for its shopping and multicultural cuisines. The TCL Chinese Theatre is renowned for hosting the handprints and footprints of the entertainment industry's major stars as imprinted in concrete in front of the theater, at 6925 Hollywood Blvd. A section of the Walk of Fame, where over 2,000 famous celebrities' names are engraved in stars along the sidewalk, is also found on Hollywood Boulevard. Many sightseeing tours are available to get a sneak peek at film studios and back lots, Hollywood landmarks and celebrity homes.
LAS VEGAS
Chamber of Commerce
575 Symphony Park Ave., Suite 100
Las Vegas, NV 89106
702-641-5822
www.lvchamber.com
Located about four hours northeast of Edwards, Las Vegas is a city that never sleeps and boasts nightlife as its biggest attraction. The city draws more than 42 million visitors annually to its gambling tables, slot machines and big-name entertainment at luxurious hotel-casinos along the famous strip. While much of Las Vegas is restricted to those over 21 years old, it is possible for the whole family to enjoy a visit. Activities for children range from fast-action video arcades and water parks to magnificent show productions and the natural and man-made wonders in and around Las Vegas. Also, within the vicinity of Las Vegas is Hoover Dam and Lake Mead, just a short drive away from the city. Sailing, water skiing, wind surfing, motor boating, fishing, swimming and canyon exploring are all readily available for outdoor enthusiasts. Hoover Dam, which created the lake, is considered one of the engineering wonders of the world and may be toured daily.


LOS ANGELES
Chamber of Commerce
350 S. Bixel St.
Los Angeles, CA 90017
213-580-7500
www.lachamber.com
Los Angeles is California's largest city, both in population and in territory with nearly 470 square miles, and is roughly the same size as Edwards. The city ranks second in city and metropolitan area population in the United States. Los Angeles is a collection of intermingling communities, each with its own identity and character. The area thrives on tourism, world trade and highly diversified industries, predominantly oil, electronics, finance, entertainment, real estate, aircraft and aerospace. Even with nearly 4 million residents, Los Angeles is hardly a city in the traditional sense; it lacks a concentrated urban center and rather sprawls on in every direction, from sea and shore to the Hollywood Hills. A dense network of interstates grids the basin and supports the flux of traffic around the clock.

SAN DIEGO
Chamber of Commerce
402 W. Broadway, Suite 1000
San Diego, CA 92101
619-544-1300
www.sdchamber.org
San Diego is California's second-largest city and is renowned for its idyllic climate, 70 miles of pristine beaches, a dazzling array of world-class family attractions and outdoor activities, including surfing, fishing and hiking, agriculture, wineries, shopping and more. East of the coastline the terrain varies from gentle foothills to mile-high mountains and desert. San Diego Bay is a large, natural harbor pivotal for commerce and for the military presence in the area. The U.S. Coast Guard, Marines and Navy all have installations there. San Diego is approximately 185 miles south of Edwards, a straight southern jaunt along Interstate 15 through San Bernardino and Riverside.
Amusement Parks & Attractions
Aquarium of the Pacific
100 Aquarium Way
Long Beach, CA 90802
562-590-3100
www.aquariumofpacific.org
Featuring more than 50 exhibits, the Aquarium of the Pacific is home to more than 11,000 ocean animals, celebrating the planet's largest and most diverse body of water, the Pacific Ocean.
Disneyland Park
1313 Disneyland Drive
Anaheim, CA 92802
714-781-4565
https://disneyland.disney.go.com
One of America's favorite amusement parks is in Anaheim, roughly 130 miles south of Edwards. Disneyland features different theme areas and fun for the entire family. Each area features rides and exhibits to match its theme. Adjacent to Disneyland is Disney's California Adventure Park, as well as the Downtown Disney District.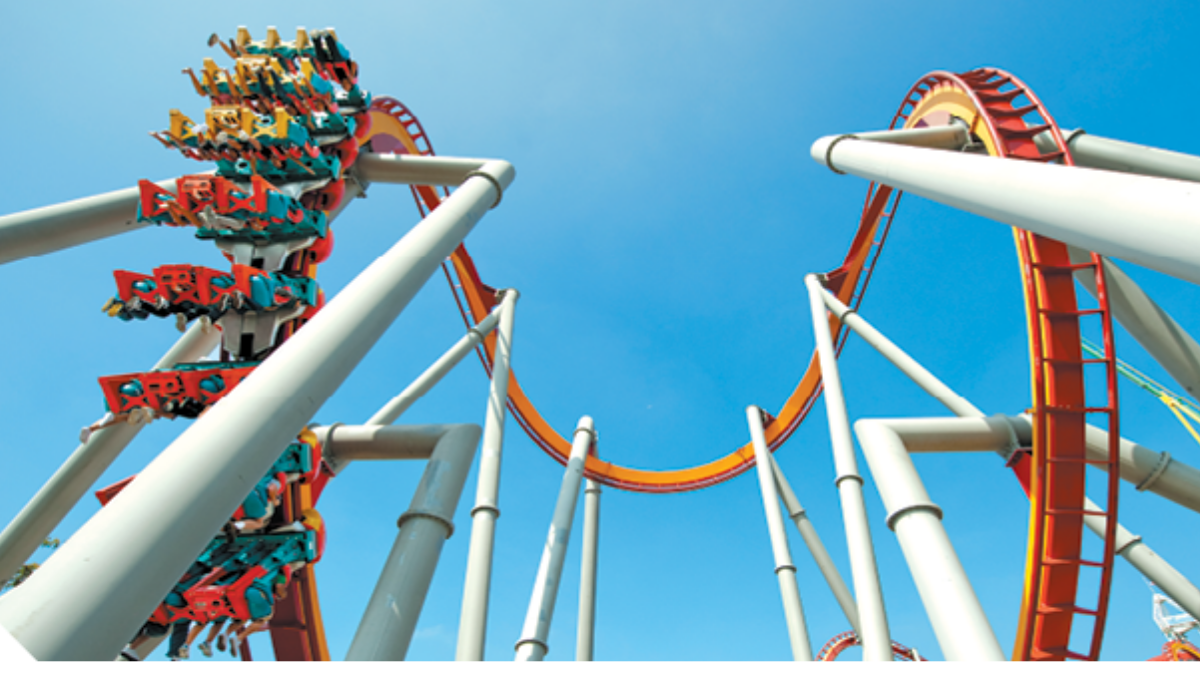 Knott's Berry Farm
8039 Beach Blvd.
Buena Park, CA 90620
714-220-5200
www.knotts.com
This family attraction, located approximately 120 miles south of Edwards, features a variety of thrill rides and theme areas, including Old West Ghost Town, Camp Snoopy, Fiesta Village, Indian Trails, the Boardwalk and California Marketplace. Next to Knott's Berry Farm is Knott's Soak City Water Park.

Legoland California Resort
1 Legoland Drive
Carlsbad, CA 92008
877-376-5346
www.legoland.com/california
Located approximately 160 miles south of Edwards, Legoland California is a family destination that is home to more than 60 rides, shows and attractions. Additionally, the resort features dining, shopping, the Legoland Water Park, the Sea Life Aquarium and a hotel.
San Diego Zoo in Balboa Park
2920 Zoo Drive
San Diego, CA 92101
619-231-1515
http://zoo.sandiegozoo.org
The San Diego Zoo is one of the largest zoos in the world and encompasses over 100 landscaped acres of tropical and subtropical vegetation. Over 3,500 animals from 650 species, some of which are the rarest specimens in the world, can be witnessed in their unique habitats without bars, in moated enclosures. The zoo may be toured by walking along pathways, by taking a 35-minute guided bus tour or by riding an express bus that stops at several locations to assist guests in accessing different areas.

San Diego Zoo Safari Park
15500 San Pasqual Valley Road
Escondido, CA 92027
619-231-1515
www.sdzsafaripark.org
The San Diego Zoo Safari Park is a 1,800-acre zoo in the San Pasqual Valley area of San Diego, near Escondido. It is one of the largest tourist attractions in San Diego County. The park houses a large array of wild and endangered animals including species from the continents of Africa, Asia, Europe, North and South America and Australia. The park houses over 3,000 animals representing more than 300 species, as well as 3,500 plant species.
SeaWorld
500 SeaWorld Drive
San Diego, CA 92109
619-222-4732
www.seaworld.com/san-diego
SeaWorld is one of California's most popular marine parks. The park's nearly 200 acres are home to a vast array of sea life, including orcas, penguins, sea lions and more. Live shows include the antics of dolphins and sea lions. There are also several attractions, including Electric Eel, Manta, Journey to Atlantis, Shipwreck Rapids and DeepSEE VR: Orca 360.
Six Flags Magic Mountain
26101 Magic Mountain Parkway
Valencia, CA 91355
661-255-4100
www.sixflags.com/magicmountain
About 75 miles southwest of Edwards, this amusement park calls itself a "thrill ride haven," boasting world-class roller coasters and more than 100 rides, games and attractions for all ages. Adjacent to the amusement park is Six Flags Hurricane Harbor.
Universal Studios Hollywood
100 Universal Center Plaza
Universal City, CA 91608
800-UNIVERSAL (864-8377)
www.universalstudioshollywood.com
Universal Studios allows visitors to sneak a peek behind the scenes of movie making. Tram rides through back lots and studios; costumes and props; sound stages and special effects demonstrations reveal the secrets of hit movies and television shows. Next door is Universal CityWalk, featuring entertainment, dining and shopping.
Beaches
The beautiful and diverse terrain along the California coast offers a wealth of activities to enjoy, many of which are readily accessible from California's Pacific Coast Highway, or California State Highway 1.
To the north, the water and weather can be rough, giving the coastline a rugged character. To the south, the water is calmer, the beaches are wider and the climate is more temperate.

Big Sur, Monterey and Morro Bay
www.bigsurcalifornia.org
www.monterey.org
www.morro-bay.ca.us
Big Sur is a favorite stretch of California coastline, between the towns of Carmel and Lucia. For approximately 50 miles, Pacific Coast Highway 1 winds between the Pacific Ocean and a redwood forest. The Santa Lucia Mountains rise steeply from the ocean, and the canyons contain groves of trees. Summer fogs can linger most of the day; the best time to experience the route is in the afternoon.

Ocean life — whales, dolphins, sea lions and frolicking sea otters — stems off the coast and is a common sight to see. Sea otters are found in great numbers from Monterey Bay to Morro Bay, while sea lions are commonly seen near the shore or on the rocks. Whale watching is a popular pastime during the winter. Many seaside communities offer excursions to catch a close-up view of the California gray whales' annual 6,000-mile migration.
Catalina Island
Chamber of Commerce & Visitors Bureau
P.O. Box 217
Avalon, CA 90704
310-510-1520
www.catalinachamber.com
Twenty-two miles across the ocean from mainland Los Angeles is Catalina Island. Discovered more than 400 years ago as a hideout for smugglers and pirates, the island is one of Southern California's most popular resorts. Avalon is the island's only city, and Avalon Bay is the site of the island's most famous landmark, Catalina Casino. The island can be reached by sea or air, and there are a variety of express services available.
Los Angeles County
http://beaches.lacounty.gov
Popular Los Angeles area beaches include Malibu, Venice, Manhattan, Hermosa, Redondo and Zuma. Los Angeles County beaches offer swimming, surfing, sand volleyball, bike and inline skate paths, piers, fishing and numerous concessions. Public restrooms and showers are usually available.

Orange County
www.visitanaheim.org/explore/beaches
Orange County boasts 42 miles of coastline, featuring lively beach towns, family fun and vibrant boardwalks. Popular beaches in the area include Seal Beach, Huntington Beach, Newport Beach, Laguna, Dana Point and San Clemente.
San Diego
www.sandiego.org/explore/things-to-do/beaches-bays
San Diego has 70 miles of Pacific Ocean coastline and is known nationwide for its beautiful beaches. Popular beaches in the area include La Jolla, Mission Beach, Pacific Beach, San Onofre and Coronado on Coronado Island. Recreational water activities such as surfing, boogie boarding, snorkeling, scuba diving and swimming are common at area beaches.
Santa Barbara
www.santabarbaraca.com/plan-your-trip/beaches-parks
Santa Barbara County offers miles of beautiful beaches that are popular for swimming, surfing and stand-up paddleboarding. Arroyo Burro Beach Park, Butterfly Beach, Carpinteria, Goleta and West Beach are just a few of the public beaches in the area.
Military Lodging
The following listing is not complete but presents some of the more popular military lodging opportunities in and around Southern California. For a more complete listing, go to www.dodlodging.net.
Marine Corps Base
Camp Pendleton
Pacific Views Lodge
Bldg. 202870
Oceanside, CA 92058
760-763-7805
www.mccscp.com/pvl
Ward Lodge
Mainside, Bldg. 1310
Camp Pendleton North, CA 92055
760-725-5304
www.mccscp.com/wardlodge
Camp Pendleton offers lodging at two Inns of the Corps locations and is 40 miles north of San Diego on Interstate 5.
Naval Air Station
North Island
Navy Lodge
Bldg. 1401-A
San Diego, CA 92135
619-435-0191
www.navy-lodge.com
North Island's Navy Lodge is 5 miles southwest of San Diego.
Naval Air Weapons
Station China Lake
Navy Gateway Inns & Suites
1395 Hussey St.
Ridgecrest, CA 93555
760-301-5164
http://ngis.dodlodging.net/propertys/China-Lake-NAWS-
China Lake's Navy Gateway Inns & Suites is 60 miles almost directly north of Edwards.
Naval Base Point Loma
Navy Gateway Inns & Suites
Kerrick Road, Bldg. 601
San Diego, CA 92106
619-553-0594
http://ngis.dodlodging.net/propertys/Point-Loma-NB-Main-Base
The submarine base's Navy Gateway Inns & Suites is within the city limits of San Diego.
Naval Base Ventura County
Port Hueneme
Navy Lodge
Addor Street, Bldg. 1172
Port Hueneme, CA 93043
805-985-2624
www.navy-lodge.com
Port Hueneme's Navy Lodge is 25 miles southeast of Santa Barbara, California.
Naval Base Ventura County
Point Mugu
Navy Gateway Inns & Suites
D Street, Bldg. 27
Point Mugu, CA 93042
805-283-6706
http://ngis.dodlodging.net/propertys/Point-Mugu-NBVC
Point Mugu is 8 miles south of Oxnard, California, and 40 miles north of Santa Monica, California, on Pacific Coast Highway 1.
Nellis Air Force Base
Nellis Inn
5941 Fitzgerald Blvd., Bldg. 556
Nellis AFB, NV 89191
702-652-2711
http://af.dodlodging.net/propertys/Nellis-AFB
Nellis' Air Force Inn is 8 miles northeast of Las Vegas.
Travis Air Force Base
Westwind Inn
570 Travis Ave., Bldg. 402
Travis AFB, CA 94535
707-424-8000
http://af.dodlodging.net/propertys/Travis-AFB
Travis' Westwind Inn is 45 miles northeast of San Francisco.
Vandenberg Air Force Base
Vandenberg Lodge
Oregon Avenue, Bldg. 13001
Vandenberg AFB, CA 93437
805-606-1844
http://af.dodlodging.net/propertys/Vandenberg-AFB
Vandenberg AFB, 22 miles south of Santa Maria, California, offers accommodations at the Vandenberg Lodge.
Missions

In 1768, fearing that Russia or Britain would establish outposts in California, the Spanish formulated a plan of colonization by founding missions, forts and pueblos to secure the land for the Spanish crown. Father Junipero Serra officiated the founding of the first establishment in San Diego. Eventually, a chain of 21 California missions would extend from San Diego to the San Francisco Bay Area. Communities have developed around most of the missions, but each — in its individual way — continues to perpetuate the flavor of the Spanish era. Every mission has its distinctive architecture and restful gardens. Many have rooms and even formal museums filled with picturesque artifacts, which help visitors visualize the era when the missions were California's only points of Western European-style civilization. The missions are open to the public. Some offer individually guided tours, while others provide self-guided literature. Nominal admission charges or donations are requested.
Museums
California Science Center
00 Exposition Park Drive
Los Angeles, CA 90037
323-SCIENCE (724-3623)
|www.californiasciencecenter.org
The California Science Center is an admission-free venue with permanent and changing exhibits and related educational programming. The museum is now the permanent home for the Space Shuttle Endeavor, which made its historic final flight from Edwards Air Force Base to its new home in Los Angeles aboard its ferry aircraft in September 2012.
The Getty Center
1200 Getty Center Drive
Los Angeles, CA 90049
310-440-7330
www.getty.edu
The Getty Center unites the J. Paul Getty Trust's museum, institutes and grant program in the foothills of the Santa Monica Mountains. The centerpiece of the 110-acre complex is the museum and its collections of pre-20th-century European paintings, drawings, illuminated manuscripts, sculpture, decorative arts and photographs. The Getty Villa, in Pacific Palisades, California, is a secondary location and is both a museum and educational center. Admission is free, but advance reservations are required. Both locations charge for parking.
L.A. County Museum of Art
5905 Wilshire Blvd.
Los Angeles, CA 90036
323-857-6000
www.lacma.org
The L.A. County Museum of Art complex is the largest art museum in the western United States. The collections comprise more than 135,000 objects from around the world and span the history of art from ancient times to the present. In addition to presenting numerous exhibitions each year, the museum also sponsors concerts, film programs and lectures that complement its collections.
Natural History Museum of L.A. County
900 Exposition Blvd.
Los Angeles, CA 90007
213-763-DINO (3466)
www.nhm.org
The Natural History Museum has detailed habitats of African, North American and exotic mammals; birds, insects and marine life; dinosaur displays and prehistoric fossils; and mineral and cut gemstone collections. The "Becoming Los Angeles" exhibit tells the 500-year story about how Southern California went from tiny pueblo to sprawling metropolis.
La Brea Tar Pits & Museum
5801 Wilshire Blvd.
Los Angeles, CA 90036
213-763-3499
www.tarpits.org
The only consistently active urban ice age excavation site in the world, the Page Museum at the La Brea Tar Pits is home to one of the world's largest and most diverse collections of Late Pleistocene fossils. Displays include saber-toothed cats, dire wolves and mammoths. Visitors can witness scientists and volunteers at work inside the glass-walled Fossil Lab, as well as the excavation process at Project 23, where a cache of recently unearthed fossils was discovered. Note that tar continually oozes up across the grounds and is not always marked.
San Diego Air & Space Museum
2001 Pan American Plaza
San Diego, CA 92101
619-234-8291
www.sandiegoairandspace.org
The history of aviation from the dawn of flight to the age of space travel is depicted through displays featuring early gliders, Wright brothers' glider reproductions, a Spirit of St. Louis replica, barnstormers, early mail planes, World War II aircraft, modern fighters and a NASA space capsule.
Parks & Recreation

Big Bear
Big Bear Visitor Center
630 Bartlett Road
Big Bear Lake, CA 92315
800-424-4232
www.bigbear.com
Big Bear Lake is about 30 miles northeast of San Bernardino in the San Bernardino Mountains. Camping and horseback riding are popular in the summer and there are two ski areas operational during the winter months. Hunting and fishing are permitted in season.
Central Park
10460 Heather Ave.
California City, CA 93505
760-373-3530
www.californiacityparksandrec.com/facilities.htm
Central Park is an 80-acre recreation complex that features a multipurpose sports center, a senior center, a playground, a swimming pool, tennis courts, a handball court and picnic sites. Horseshoes, basketball and volleyball may also be enjoyed in the park.
Death Valley National Park
Death Valley, CA 92328
760-786-3200
www.nps.gov/deva
Death Valley, located on the eastern edge of California, encompasses more than 3 million acres and has elevations ranging from 282 feet below sea level to 11,049 feet above sea level. The park offers numerous recreation opportunities, including sightseeing, hiking, camping, mountain biking, birding and more.
Sequoia & Kings Canyon
National Parks
47050 Generals Highway
Three Rivers, CA 93271
559-565-3341
www.nps.gov/seki
Home of the largest trees in the world, Sequoia & Kings Canyon National Parks are open year-round. Activities include hiking, backpacking, camping, rock climbing, snow sports and more.

Yosemite National Park
Yosemite National Park, CA 95389
209-372-0200
www.nps.gov/yose
Yosemite's landscape spans approximately 1,189 square miles of parkland. Visitors can witness Yosemite Falls, which plummet
2,425 feet (11 times further than Niagara), and Half Dome, a structure halved by moving ice masses millions of years ago. The park lies in central California on the western slope of the Sierra Nevada mountain range and serves as a getaway for hiking and camping activities.
Skiing
California features ski slopes beyond the coastline and invites residents and visitors to take to the white-topped mountains in the San Bernardino National Forest, San Gabriel Mountains and the Sierra Nevada. Skiing is as close as one hour away from Edwards. Many of the ski resorts also offer summer activities as well.
Bear Mountain Ski Resorts
Bear Mountain
43101 Goldmine Drive
Big Bear Lake, CA 92315
Snow Summit
880 Summit Blvd.
Big Bear Lake, CA 92315
844-GO2-BEAR (462-2327)
www.bigbearmountainresort.com
June Mountain Ski Area
3819 Highway 158
June Lake, CA 93529
888-JUNEMTN (586-3686)
www.junemountain.com
Mammoth Mountain Ski Area
10001 Minaret Road
Mammoth Lakes, CA 93546
800-MAMMOTH (626-6684)
www.mammothmountain.com
Mount Baldy Ski Lifts
8401 Mount Baldy Road
Mount Baldy, CA 91759
909-982-0800
www.mtbaldyresort.com
Mountain High Resort
24510 State Highway 2
Wrightwood, CA 92648
888-754-7878
www.mthigh.com
Snow Valley Mountain Resort
35100 State Highway 18
Running Springs, CA 92314
909-867-2751
www.snow-valley.com
Sports

Baseball
Three Major League Baseball teams call Southern California home.
Los Angeles Angels
888-796-HALO (4256)
www.angels.com
Los Angeles Dodgers
866-DODGERS (363-4377)
www.dodgers.com
San Diego Padres
619-795-5000
www.padres.com
Basketball
Two National Basketball Association teams and one Women's NBA team are in Southern California.
Los Angeles Clippers
213-204-2900
www.clippers.com
Los Angeles Lakers
310-426-6000
www.lakers.com
Los Angeles Sparks
323-431-3117
http://sparks.wnba.com
Football
Two National Football League teams call the Los Angeles area home.
Los Angeles Chargers
714-540-7100
www.chargers.com
Los Angeles Rams
314-425-8830
www.therams.com
Hockey
Two National Hockey League teams call the Los Angeles area home.
Anaheim Ducks
714-940-2900
www.nhl.com/ducks
Los Angeles Kings
888-KINGS-LA (546-4752)
www.nhl.com/kings
Soccer
There is one Major League Soccer club in Southern California.
LA Galaxy
310-630-2200
www.lagalaxy.com
Vineyards
Agua Dulce Winery
9640 Sierra Highway
Agua Dulce, CA 91390
661-268-7402
www.aguadulcewinery.com
Agua Dulce, Spanish for "sweet water," is about 25 minutes south of the Antelope Valley. The winery is open daily for wine tasting and tours. Special events are posted on their website.
Antelope Valley Winery
42041 20th St. W.
Lancaster, CA 93534
888-282-8332
www.avwinery.com
This is a family-owned winery specializes in the production of premium quality proprietary and varietal wines. The winery is open Wednesday through Sunday. A farmers market is held at the winery on Saturdays from May through November.
Livermore Valley
Livermore, California
www.lvwine.org
The Livermore Valley wine country is one of the oldest wine regions in the state and is recognized for introducing grape varietals from France, Germany, Italy and Spain that have shaped the wine industry throughout California. The first commercial vines were planted in the area in the 1840s where the soil, altitude and climate combined to yield award-winning red and white wines. About a five-hour drive from Edwards, Livermore is less than an hour from the Silicon Valley or San Francisco and is home to more than 50 wineries scattered over the rolling hills that make up the region. Wine-related events are scheduled throughout the year and are usually posted on the website.
Napa Valley
Napa, California
www.napavintners.com
Wine is made all over California, but the term "Wine Country" is associated with Napa Valley. The area is northeast of San Francisco (about a seven-hour drive from Edwards) and has been made famous for the hundreds of wineries found in the region. State Road 29 runs throughout the valley and passes many well-known vintners.
Paso Robles Wine Country
Paso Robles, CA 93446
800-549-WINE (9463)
www.pasowine.com
Located in the center of California's famed Central Coast, Paso Robles' wine grape-growing region's climate is said to be perfect for the production of award-winning premium wines and has more than 26,000 vineyard acres and more than 40 wine grape varieties.
Paso Robles is situated 20 miles inland from the Pacific Ocean, halfway between Los Angeles and San Francisco. Nearby along the coast are the towns of San Simeon, home to Hearst Castle, and the fishing village of Morro Bay.
Santa Barbara County Wine Country
Buellton, CA 93427
805-688-0881
www.sbcountywines.com
Santa Barbara County has a history of winemaking and wine grape growing spanning 200 years, with the area enjoying a renaissance in the last 25 years. There are now more than 100 wineries in Santa Barbara County covering more than 17,000 acres of vineyards with more than 50 different grape varietals planted. This wine region is located primarily in the Los Alamos, Santa Ynez and Santa Maria valleys.

Sonoma County Vintners
400 Aviation Blvd., Suite 500
Santa Rosa, CA 95403
707-522-5840
www.sonomawine.com
Nestled between the rugged Pacific coast on the west and rolling hills and mountains on the east, Sonoma County offers a grand landscape of beautiful valleys and winding roads to explore. Visitors may taste wines at grand chateaus or small converted barns; sample fresh fruits and vegetables along farm trails; enjoy a matching of Sonoma County wines and foods prepared in the local restaurants; and then retire to cozy bed-and-breakfast inns or world-class hotels and spas. The diversity of the countryside provides activities to all ages: fishing, whale watching, hot air ballooning, cycling, golf, canoeing, antique hunting or shopping the art trails.

Temecula Valley Winegrowers
29377 Rancho California Road, Suite 203
Temecula, CA 92593
800-801-9463
www.temeculawines.org
Mist often lingers until midmorning on its more than 35,000 acres of rolling hills and vineyards, located below the peaks of the local mountain range. The word "Temecula" is from the Luiseno Indian language, meaning where the sun shines through the mist. Since 1966, premium-quality wine grapes have been grown in the Temecula Valley with more than 30 wineries now located in the appellation. In addition to growing award-winning chardonnay, merlot, sauvignon blanc and zinfandel, more recently the wineries produce Mediterranean varietals like viognier, syrah and pinot gris. The remarkable success of these varietals has produced many awards and medals of excellence in domestic and international competitions.