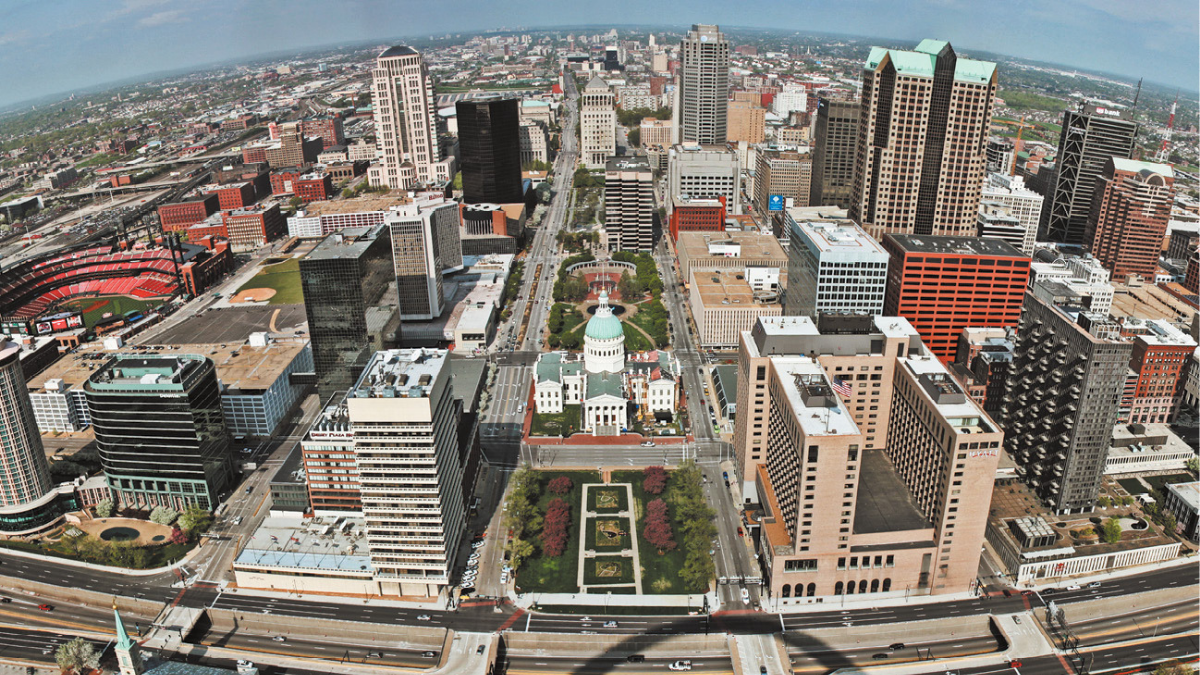 St. Louis, one of the largest cities in Missouri, is on the bank of the Mississippi River just below its junction with the Missouri River, and its downtown is less than 20 miles from Scott AFB. The metropolitan area encompasses 12 counties: seven in Missouri and five in Illinois. In 2017, the population of the city was estimated at 308,626, with nearly 1 million people in surrounding St. Louis County, according to the U.S. Census.
Because of its historic role in the nation's westward expansion, St. Louis is known as the "Gateway to the West," and the 630-foot stainless steel Gateway Arch, the nation's loftiest man-made monument, commemorates this role. The 50th anniversary of the Gateway Arch riverboats, the Tom Sawyer and the Becky Thatcher, was in 2014, and in 2015, a yearlong celebration kicked off to mark the 50th year of the arch itself.
St. Louis supports internationally recognized institutions and organizations, and cultural and informational opportunities abound. Residents and visitors young and old enjoy the zoo, science center, opera, theater, art museum, symphony and more, and five-star restaurants and corner bistros offer fine dining and casual dinners alike. St. Louis has great fairs and festivals with themes that reflect the area's cultural heritage and traditions. A sampling would include Fair St. Louis, the Blues Festival, Taste of St. Louis, the Greek Festival and the Great Forest Park Balloon Race.
Downtown St. Louis hosts the Enterprise Center, a major sports and entertainment venue; Busch Stadium, home to the St. Louis Cardinals; Laclede's Landing, a riverfront entertainment and dining destination; and Gateway Arch National Park. Union Station, a redeveloped train station, features luxury hotel rooms and conference areas. The historical Soulard farmers market is alive with the bustle of outdoor vendors. St. Louis Lambert International Airport serves more than 15 million passengers each year, and the MetroLink transportation system that connects the airport with downtown extends all the way to Scott AFB. St. Louis ranks high for medical institutions, universities and quality of life and is a hub for industrial and corporate headquarters.
To learn more, visit the city's website at www.stlouis-mo.gov. Visit the St. Louis Regional Chamber website at www.stlregionalchamber.com or call 314-231-5555.