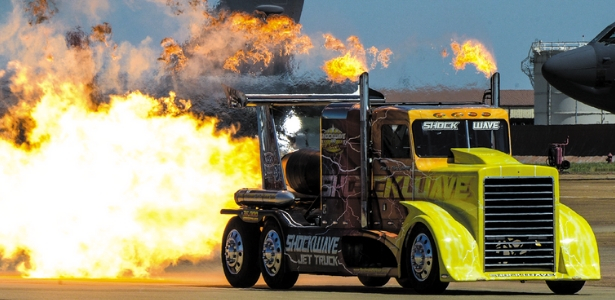 Locals say they have the best of both worlds in Shreveport-Bossier City, enjoying big-city services without giving up that small-town feel. Take a dip in the wavepool at Splash Kingdom Waterpark, for instance, or tee off at one of 16 courses in Louisiana's Audubon Golf Trail. Don't miss the Mardi Gras celebrations and parades or Mudbug Madness, celebrating the crawfish with music and cuisine. Whether you're looking for an urban vibe or a quieter atmosphere, recreational opportunities abound for everyone.
ANNUAL EVENTS
In Louisiana, there's always reason to celebrate — laissez les bon temps rouler, ya'll — and Shreveport-Bossier City is no exception. In addition to the following events, the cities celebrate Mardi Gras with parades and blow-out street parties.
ArtBreak
Mark the calendar every April for this fun-filled weekend of dance, music, theater and art. Caddo and Bossier Parish students can participate in juried exhibits and free hands-on activities.
Barksdale Air Force Base Air Show
This full-weekend, free spectacular held the first weekend in May on odd-numbered years features flight demonstrations by U.S. Air Force Thunderbirds, aerobatic performers and a B-52 flyover. Held for the first time in 1933, the Barksdale AFB Air Show showcases the Louisiana home of the B-52 and gives visitors a chance to tour the military installation, view military and aerobatic performers, and support the recruiting arm of armed forces.
Mudbug Madness
Held on Memorial Day weekend in downtown Shreveport, this is one of Louisiana's most popular Cajun festivals, celebrating the state's star crustacean — the crawfish — with music, entertainment, Cajun cuisine, crawfish eating contest and fun for all.
State Fair of Louisiana
The State Fair of Louisiana in Shreveport is held from late October to early November, after the weather cools, with carnival rides, music, livestock shows, exhibits and lots and lots of food.
ARTS
Shreveport-Bossier City residents enjoy a wealth of artistic possibilities, from theaters to music to dance and more.
East Bank Theatre
630 Barksdale Blvd.
Bossier City, LA 71111
318-741-8310
https://tinyurl.com/y7txqoqr
The East Bank Theatre in downtown Bossier City showcases a variety of shows and live performances for more than 10,000 audience members each year.
Emmett Hook Center
550 Common St.
Shreveport, LA 71101
318-429-6885
www.emmetthookcenter.org
A project of the First United Methodist Church in Shreveport, the Emmett Hook Performing Arts Center can seat more than 300 guests and is designed for concerts, theatrical productions, lectures and seminars, and contemporary worship.
Shreveport Metropolitan Ballet
1324 N. Hearne Ave., Suite 202
Shreveport, LA 71107
318-221-8500
https://shreveportmetroballet.org
One of the oldest arts organizations in Shreveport-Bossier City, the company presents classical ballet performances featuring its roster of local dancers and professional guest artists.
Shreveport Opera
212 Texas St., Suite 101
Shreveport, LA 71101
318-227-9503
www.shreveopera.org
Started in 1949, the Shreveport Opera regularly hosts amazing performers and offers a variety of programs throughout the season.
Strand Theatre
619 Louisiana Ave.
Shreveport, LA 71101
318-226-1481
www.thestrandtheatre.com
The official state theater of Louisiana and listed on the National Register of Historic Places, the Strand Theatre presents touring Broadway productions, concerts and comedy shows.
Shreveport Municipal Memorial Auditorium
705 Elvis Presley Ave.
Shreveport, LA 71101
318-841-4196
www.shreveportmunicipalauditorium.com
A National Historic Landmark, this hall is still used regularly for shows and musical performances, sporting events, graduations and even debutante balls. Visitors can also enjoy historic tours and "haunted" tours of the venue.
MUSEUMS
The history of the South comes into the present in the many museums of Shreveport-Bossier City. In Louisiana, Shreveport is second only to New Orleans when it comes to historic landmarks, and area museums highlight a rich heritage and cultural diversity.
Barksdale Global Power Museum
88 Shreveport Road
Barksdale AFB, LA 71110
318-752-0055
www.barksdaleglobalpowermuseum.com
Vintage aircraft are on display at this museum, along with six exhibition galleries that help tell the story of Barksdale AFB.
J. Bennett Johnston Waterway Regional Visitor Center
700 Clyde Fant Parkway
Shreveport, LA 71101
318-677-2673
https://tinyurl.com/y9oxz73e
The center provides visitors with the opportunity to learn about the Red River; its 8,300-square-foot space has a reception area, theater and exhibition hall. The center is named after Louisiana's longtime senator, who served in Washington for a quarter-century.
Pioneer Heritage Center
1 University Place
Shreveport, LA 71115
318-797-5339
https://tinyurl.com/yaxzal97
Located on the Louisiana State University campus, this is a "living museum" with guides in historic costumes conducting tours. The heritage center spotlights the history of northwestern Louisiana from the 1830s through the end of the 19th century.
R.W. Norton Art Gallery
4747 Creswell Ave.
Shreveport, LA 71106
318-865-4201
www.rwnaf.org
Built in 1966, the R.W. Norton Art Gallery is a nonprofit museum housing original American and European paintings, sculptures and examples of decorative art that span more than four centuries. The complex includes beautiful and bountiful gardens containing more than 15,000 plants, among them about 100 native and hybrid varieties of the region's signature azaleas, and eight notable sculptures.
Sci-Port: Louisiana's Science Center
820 Clyde Fant Parkway
Shreveport, LA 71101
318-424-3466
www.sciport.org
The 92,000-square-foot science and entertainment center offers plenty of room to explore the more than 290 science, math and space exhibits with daily changing programs, an IMAX Dome Theatre or the laser Space Dome Planetarium.
Spring Street Historical Museum
525 Spring St.
Shreveport, LA 71101
318-424-0964
www.springstreetmuseum.com
Spring Street Historical Museum, one of the oldest buildings in downtown Shreveport (documented to 1865, but apparently older yet) is home to rotating exhibits and examples of Shreveport's history. Get the cameras ready: It has one of the region's few remaining examples of New Orleans-style cast-iron grill work.
Stage of Stars & Legends Museum
705 Elvis Presley Ave.
Shreveport, LA 71101
318-220-9434
Known as the place Elvis Presley got his start on the radio show "Louisiana Hayride," this museum houses rare photographs, artifacts and musical instruments that were played by famous entertainers, including blues great Huddie "Lead Belly" Ledbetter.
Touchstone Wildlife & Art Museum
3386 Highway 80
Haughton, LA 71037
318-949-2323
www.touchstonemuseum.com
Founded in 1981, this museum displays more than 1,000 mounted animals from around the world, as well as Native American artifacts and memorabilia from the Civil War, World War I and World War II.
PARKS
The parks and gardens in Bossier Parish are among the most pleasant in the country. Running and walking trails, playgrounds, fishing and acres of amazing greenery are just part of what Shreveport-Bossier City parks have to offer. Check your community's parks and recreation listings to see more of what your local area has for you.
C. Bickham Dickson Park
2283 Bert Kouns Industrial Loop
Shreveport, LA 71105 318-673-7727
https://tinyurl.com/y7hegrn3
The largest park in Shreveport at 585 acres, C. Bickham Dickson Park contains equestrian trails, picnic areas, a fishing dock and the Red River Education and Research Park.
200-acre Old River Lake
Lake Bistineau State Park
103 State Park Road
Doyline, LA 71023
318-745-3503
https://tinyurl.com/ydc6bka3
Lake Bistineau State Park is on the western shore of Lake Bistineau, near Shreveport. The park has cabins, a campground, swimming areas and picnic spots along the lake as well as a trail system that covers almost 10 miles of woodlands and an 11-mile canoe trail.
SHOPPING
In addition to a profusion of specialty shops, from antiques to art galleries, Shreveport-Bossier City residents have access to many department stores and clothing chain stores. The Line Avenue shopping district is a 5-mile stretch of boutiques, restaurants and shops, spreading irresistible choices before even the pickiest shopper.
Louisiana Boardwalk Outlets
540 Boardwalk Blvd.
Bossier City, LA 71111
318-752-1455
www.louisianaboardwalk.com
Just across the Red River from downtown Shreveport, the Louisiana Boardwalk offers abundant shopping, cinema and restaurants, as well as a family picnic area, promenade and wildlife carousel.
Pierre Bossier Mall
2950 E. Texas St., Suite 212
Bossier City, LA 71111
318-747-5700
www.pierrebossiermall.com
Enjoy specialty shops, department stores, a food court and amusement rides in this spacious mall.
Shoppes at Bellemead
6535 Youree Drive
Shreveport, LA 71105
318-222-2244
www.shoppesatbellemead.com
Shoppes at Bellemead combines an outdoor shopping experience with beautifully appointed store facades and restaurants in gracious, park-like surroundings.
SPORTS AND RECREATION
Whether you're looking to take in a game or cool off with a trip down a waterslide, Shreveport-Bossier City's recreational choices will fill the bill.
Cross Lake
Cross Lake, on the west side of Shreveport, is the city's main water supply. Fishing here is popular, with bass, bream, white perch and catfish among species in the lake. Bass are stocked on a regular basis, and Cross Lake hosts several bass tournaments each year.
Golf
This region has some of the best golf courses in Louisiana. Public and country club courses alike are available in Shreveport-Bossier City, including courses on the Audubon Golf Trail. Bossier City features the Golf Club at Stone Bridge, while Shreveport offers the Westwood Executive Golf Course and municipal courses at Huntington Park, Querbes Park and Jerry Tim Brooks Park. For a full list of public and private courses in the Shreveport-Bossier City Area, visit www.shreveport-bossier.org/things-to-do/sports.
Independence Stadium
3301 Pershing Blvd.
Shreveport, LA 71101
318-673-5143
https://tinyurl.com/ybzt6o2h
Independence Stadium is home to the most celebrated bowl football game in North Louisiana, the Independence Bowl (www.independencebowl.org). The stadium recently underwent a $30 million renovation and now can seat about 53,000 fans served by new concession stands and a towering Trinitron television.
The Red River
The mighty Red River, which divides Shreveport and Bossier City, has some of the best fishing in the South. There are recreational sites along the river, from Shreveport to the Mississippi, with areas for camping, biking, hiking, boating and fishing.
Splash Kingdom Waterpark
7670 W. 70th St.
Shreveport, LA 71129
318-938-5475
www.splashkingdomwaterpark.com
For family fun, this 20-acre water park has thrilling waterslides, a wave pool, a lazy river and a kiddie pool.
Tennis
The Shreveport Public Assembly and Recreation (SPAR) department has three tennis centers. All have clinics available for players of varying skill levels and ages. There is a minimal fee for use of the facilities, and courts may be reserved up to two weeks in advance.
The Bill Cockrell Tennis Center, 4109 Pines Road (318-673-7790), features 10 courts and a pro shop. The Querbes Tennis Center, 3507 Beverly Place (318-673-7787), has six clay courts, hard courts, racquetball courts and a backboard complex with two mini courts. The Southern Hills Tennis Center, 1000 Bert Kouns Industrial Loop (318-673-7784), has 10 courts and a pro shop.
For more information, visit http://myspar.org.