Welcome
Welcome to new mexico! Part of the Llano Estacado (Staked Plains), Curry and Roosevelt counties both are in eastern New Mexico, with Curry County in the middle of the state's eastern border, on the New Mexico-Texas line, and Roosevelt County just south of Curry County.
Curry County has a population of approximately 50,000 and is home to the city of Clovis, the county seat, and Cannon Air Force Base. Roosevelt County has approximately 19,000 residents, and its county seat is Portales.
The counties are rich in historical and cultural attractions, plus modern amenities. In addition to their sweeping landscapes, open skies and serene natural settings, there are archeological sites, museums and parks. Outdoor activities abound, among them fishing, golfing, horseback riding and camping.
There are also shopping, dining and nightlife opportunities to explore. Annual events and festivals celebrate everything from the area's pioneers to the Valencia peanut and showcase the vibrancy of New Mexico.
History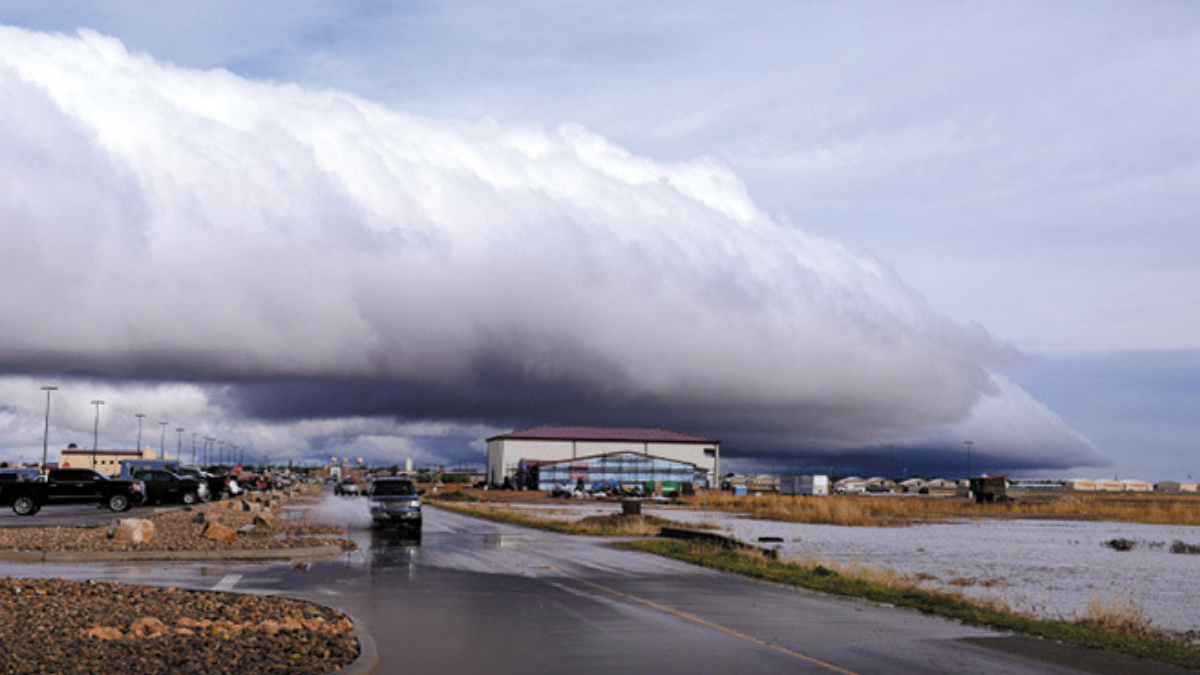 Curry and Roosevelt counties were created in the early 1900s: Roosevelt County in 1903 from Chaves and Guadalupe counties, and Curry County in 1909 out of portions of Quay and Roosevelt counties. Roosevelt County was named after Theodore Roosevelt, who had enlisted in the New Mexico Rough Riders during the Spanish-American War. The counties' major cities, Portales and Clovis, both have rich histories.
Clovis is the county seat of Curry County. In 1906, Santa Fe Railroad engineers were tasked with locating a townsite in the newly developing ranch and farmlands of eastern New Mexico. Searching for level ground west of Texico for a terminal and shops on the Belen cutoff, they chose a spot just northwest of an existing rail switch known as Riley's Switch. While there are competing explanations for the names of both Riley's Switch and what is now known as Clovis, some attribute the name "Clovis" to the daughter of a railroad official, said to have been studying Clovis, the first Christian king of the Franks, who ruled Europe in the fifth century. In 1909, the city of Clovis incorporated.
While the area still thrives on the Santa Fe Railway, now part of Burlington Northern Santa Fe Railway, and agriculture, the introduction of Cannon Air Force Base in 1942 inaugurated a more diversified economy. Today the area is home to colleges, health care facilities and other modern businesses. In 2005, when Cannon was included on the Base Realignment and Closure Commission's list, the community fought to save it. Clovis' "Operation Keep Cannon" contacted political figures with hundreds of letters and phone calls. The community's efforts and support were successful, and Cannon AFB was removed from the list in 2006.
Portales is the county seat of Roosevelt County. Its name comes from the natural formations surrounding once-gushing springs southeast of the city. Caliche cliffs that jutted out over a series of caves around the springs resembled "portales," which is Spanish for porches.
Portales began in 1894 as a tent city, then developed into a dusty cow town. The railroad between Roswell, New Mexico, and Amarillo, Texas, was completed in 1898, to the benefit of the region's cattlemen, and the trains also brought homesteaders who wanted to turn the valley into farmland. By 1903, the city had become the county seat.
The later part of the decade proved devastating for Portales. Fires destroyed a large portion of the downtown, and the lack of water and equipment to fight the fires highlighted the need for municipal services. By 1909, the city was incorporated.
The first half of the 20th century recorded steady growth in agriculture after irrigation techniques were perfected. Crops included peanuts, sweet potatoes, cotton, feed grains and wheat. Small dairy farms were also a mainstay through the 1960s. Today, larger dairy farms have come to the county, supporting several major dairy product industries.
In 1934, Eastern New Mexico Junior College was established. Despite early growing pains, the college, now Eastern New Mexico University, expanded steadily and is now New Mexico's largest regional comprehensive university. Today, the area's economy continues to benefit from ENMU, as well as from the dairy and peanut industries.
Safety
State of New Mexico
Department of Homeland Security & Emergency Management
Nonemergency 505-476-9600
www.nmdhsem.org
The purpose of the Department of Homeland Security & Emergency Management is to help New Mexico residents prepare for emergencies, to mitigate hazards and give help when needed, to prevent attacks, and to coordinate local, state and federal disaster response and recovery. This a primary source of guides for family emergency preparedness.
Curry County
Emergency Management
Nonemergency 575-763-9485
www.cityofclovis.org/?page_id=749
The Clovis/Curry County Office of Emergency Management responds to emergencies and disasters that affect the city of Clovis and Curry County. Visit the office's website, www.cityofclovis.org/oem, for disaster preparedness information.
Roosevelt County
Emergency Management
Nonemergency 575-356-4404, ext. 2005
www.portalesnm.gov/department/?structureid=33
Roosevelt County Emergency Management's mission is to measurably improve capabilities and reduce the risks to local communities in times of man-made and natural disasters. Visit the office's website for information on the county's emergency notification system.
Weather and Climate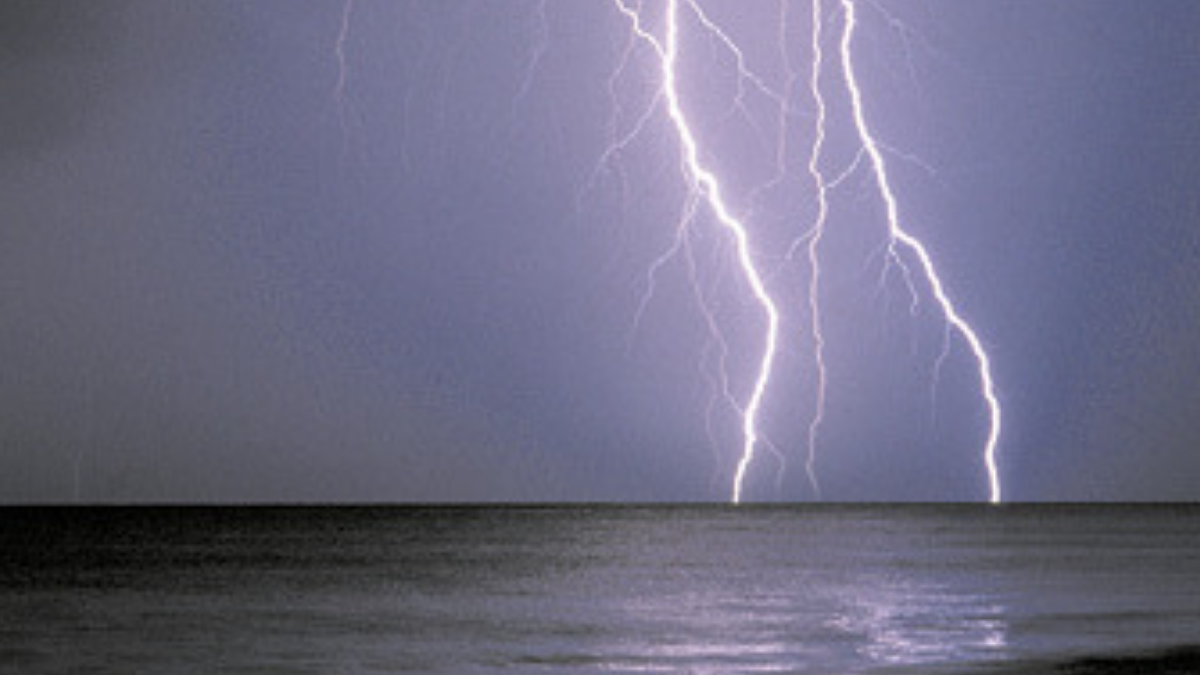 Curry and Roosevelt counties enjoy warm, sunny days year-round. Low humidity and cool nights and mornings provide respite from higher summertime temperatures. In Clovis, the warmest month is July, with an average high of 91 degrees and an average low of 64 degrees. The coldest month is December, with an average high of 51 degrees and an average low of 24 degrees. Precipitation is low in the semi-arid Llano Estacado. Most falls in the summer months, but average yearly rainfall is less than 20 inches.
Local Hazards
Every second counts in a disaster so planning and preparation can be lifesavers.
The New Mexico Department of Homeland Security & Emergency Management provides a preparedness guide on its website,
www.nmdhsem.org. The guide outlines the types of natural disasters New Mexico residents may face, and also provides information on how to prepare your family for an emergency by creating a disaster plan and emergency supply kit. There are special tips for pet owners and elderly and disabled persons. To view a PDF guide, visit www.nmdhsem.org/Preparedness_Guide.aspx.
Another great resource for natural disaster and severe weather information is the Centers for Disease Control and Prevention website at www.cdc.gov/disasters. Here you can find information on how to prepare for various weather emergencies.
The following are considered significant hazards in New Mexico.
Earthquakes
Thanks to the state's many underground fault lines, earthquakes can occur almost anywhere in New Mexico. Besides the damage from the shaking, earthquakes can trigger landslides, surface fault ruptures and liquefaction, all of which can cause injury or property damage. Contact your local city or county government for information on how to be prepared where you live. More information and ideas on how to secure the contents of your home can be found by visiting www.nmdhsem.org/Preparedness_Guide.aspx and clicking on the earthquake link.
Floods
Floods are the most common natural disaster in the United States. Even beyond coastal regions, flash floods, inland flooding and seasonal storms affect every region of the country, damaging homes and businesses. It is dangerous to underestimate the force and power of water.
During a flood watch or warning, gather your emergency supplies and stay tuned to local radio or TV stations for further weather information. If you are outdoors during a rainstorm, seek higher ground. Avoid walking through any floodwaters — even water 6 inches deep can sweep you off your feet. If you are driving, avoid flooded areas. The majority of deaths in floods occur when people drive through flooded areas. Roads concealed by water may not be intact. Water only a foot deep can displace a vehicle. If your vehicle stalls, leave it immediately and seek higher ground. Rapidly rising water can engulf a vehicle and sweep it away.
For more on protecting yourself from flooding in New Mexico, go to www.nmdhsem.org/Preparedness_Guide.aspx and click on the flood link.
Extreme Heat and Sun Exposure
Some exposure to sunlight is good, even healthy, but too much can be dangerous. Broad-spectrum ultraviolet radiation, listed as a known carcinogen by the National Institute of Environmental Health Science, can cause blistering sunburns as well as long-term problems like skin cancer, cataracts and immune system suppression. Overexposure also causes wrinkling and premature aging of the skin.
Cloud cover reduces UV levels, but not completely. Depending on cloud cover thickness, you can still burn on a chilly, overcast day, so be prepared with sunglasses, sunscreen, long-sleeved garments, wide-brimmed hats and a parasol.
Because of the county's high temperatures, it is important to take precautions to avoid heat exhaustion and heat stroke. Stay indoors when temperatures are extreme. Drink cool liquids often, particularly water, even if you do not feel thirsty. Avoid alcoholic beverages as they dehydrate the body. Eat small, frequent meals and avoid foods high in protein, as they increase metabolic heat.
If you must venture outdoors, avoid going out during midday hours. Wear lightweight, light-colored clothing to reflect sunlight. Avoid strenuous activities and keep hydrated. Cover all exposed skin with a high SPF sunscreen and follow general sun exposure precautions. Never leave children or pets alone in closed vehicles.
Heat exhaustion symptoms include heavy sweating; weakness; cold, pale and clammy skin; a fast, weak pulse; nausea or vomiting; and fainting. If you experience symptoms of heat exhaustion, you should move to a cooler location. Lie down and loosen your clothing, then apply cool, wet cloths to your body. Sip water. If you have vomited and it continues, seek medical attention. You should seek out immediate medical attention if you experience symptoms of heat stroke, such as a body temperature of more than 103 degrees; hot, red, dry or moist skin; a rapid and strong pulse; or unconsciousness. For more information, visit www.nmdhsem.org/Preparedness_Guide.aspx and click on the extreme heat link.
Thunderstorms
While more likely at certain times of the year, thunderstorms can happen anytime. A severe thunderstorm can knock out power; bring high winds, lightning, flash floods and hail; and spin into a twister in seconds. Pay attention to storm warnings. Remember the rule: "When thunder roars, head indoors." The National Weather Service recommends following the 30/30 rule: People should seek shelter if the "flash-to-bang" delay — the length of time in seconds from the sight of the lightning flash to the arrival of its subsequent thunder — is 30 seconds or less, and remain under cover for 30 minutes after the final thunderclap.
For more information, go to www.nmdhsem.org/Preparedness_Guide.aspx and click on the thunderstorms and lightning link.
Tornadoes
Tornadoes can develop quickly, with minimal warning, so it is important to have a plan in place before they occur. If a tornado watch is issued, weather conditions favor the formation of tornadoes, such as during a severe thunderstorm. A tornado warning is issued when a tornado funnel is sighted or indicated by weather radar. You should take shelter immediately during a tornado warning.
For more information on tornado preparedness, go to www.nmdhsem.org/Preparedness_Guide.aspx and click on the tornado link.
Wildfires
The majority of wildfires are caused by humans. Causes include arson, recreational fires that get out of control, negligently discarded cigarettes and debris burning. Natural causes like lightning can also cause a wildfire.
If your home is in an area prone to wildfires, you can mitigate your risk. Have an evacuation plan and maintain a defensible area that is free of anything that will burn, such as wood piles, dried leaves, newspapers and other brush.
Even if your home is not in the vicinity of a wildfire, the smoke and ash produced by wildfires can create air quality issues for hundreds of miles. Pay attention to local air quality reports following a wildfire in your area.
Wildfires are unpredictable and impossible to forecast, so preparation is especially important. Visit www.nmdhsem.org/Preparedness_Guide.aspx and click on the wildfire link for information on wildfire preparedness.