Living in Tampa, St. Petersburg and Clearwater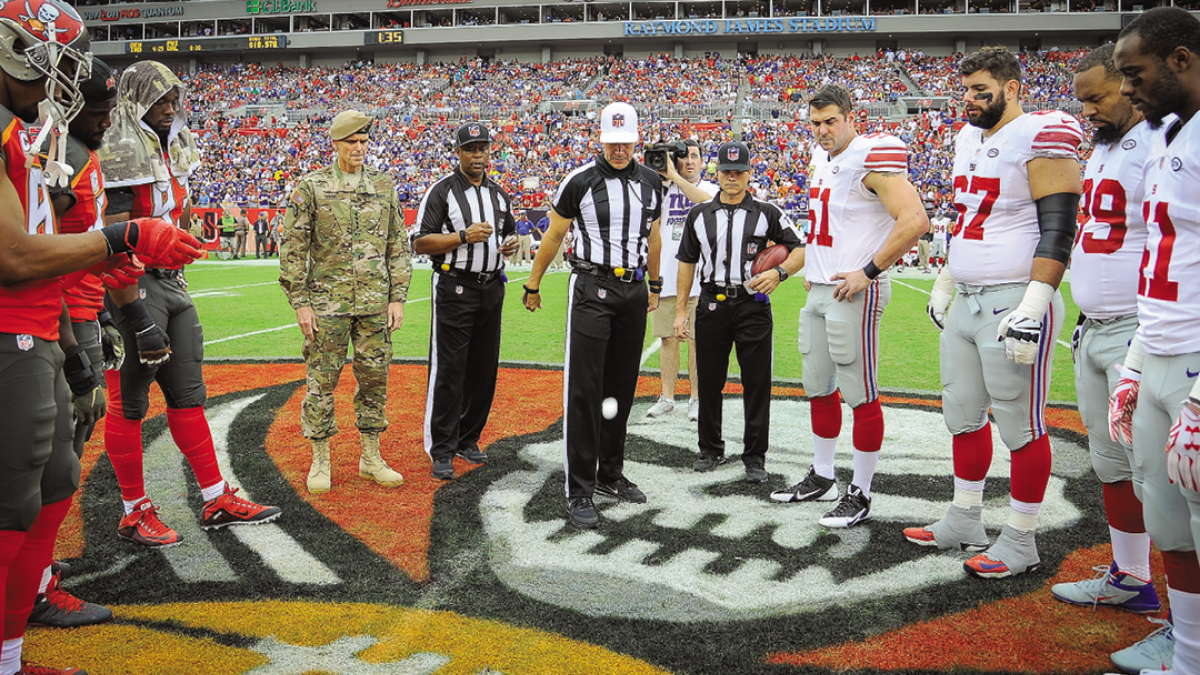 There are bucketloads of entertaining activities — music, sports, theater, museums, parks and shopping — in the Tampa, St. Petersburg, Clearwater and Greater Bay Area. Ride the coasters at Busch Gardens, for instance, or check out the Spanish artist's highly original works at the Salvador Dali Museum in Tampa. Rock out to a hot local or national band at the State Theatre or cheer as the Rays oust the Yankees from first place in St. Petersburg. And don't forget the beaches and all that fun in the sun, including Sand Key Park in Clearwater.
ANNUAL EVENTS
Residents of Tampa, St. Petersburg, Clearwater and the Greater Bay Area will enjoy the variety of annual events, festivals and community gatherings.
DZG III
Dropzone Gunner is like no other event combining a competition with festival fun including obstacles, firearms and trail runs. Check the website for 2019 dates.
Florida State Fair
www.floridastatefair.com
The Florida State Fair is a 12-day event takes place in February at the state fairgrounds in Tampa. The fair features free concerts, an agribusiness competition, arts and crafts, food concessions, retail demonstrations and amusement rides.
Florida Strawberry Festival
www.flstrawberryfestival.com
Each spring Plant City rolls out the red carpet to welcome visitors to the Florida Strawberry Festival. The festival includes exhibits of agriculture, commerce, industry, livestock, fine arts and horticulture, as well as social events, concerts, contests, rides and parades. Strawberry shortcake is the top nosh but the festival offers many other tasty treats.
Gasparilla Pirate Fest
www.gasparillapiratefest.com
This long-standing tradition in Tampa occurs at the end of January each year to celebrate the Gasparilla Invasion. The fully rigged Jose Gasparilla will sail into Hillsborough Bay, cannons blazing, with many vessels of all sizes escorting it. The Gasparilla Invasion Brunch is held at the Tampa Convention Center, and the Parade of Pirates will take to the streets along Bayshore Boulevard.
Hillsborough County Fair
www.hillsboroughcountyfair.com
Held east of Brandon in late October, the Hillsborough County fair features an antique tractor, engine and equipment show, the Harvest Pageant for Children & Babies, the Harvest Queen pageant, a rodeo, horse and livestock shows, a swine sale and competitions such as a chili cook-off, a cow whip cracking contest, battle of the bands and a talent competition.
Arts
Artistic opportunities from theater to music to dance and more are no strangers to Tampa, St. Petersburg and Clearwater residents.
Straz Center for the Performing Arts
1010 N. W.C. MacInnes Place
Tampa, FL 33602..........................813-229-7827
www.strazcenter.org
The Straz Center is the largest performing arts complex south of the Kennedy Center. The 335,000-square-foot center has five theaters, a conservatory, a rehearsal hall, shopping and three restaurants. The center plays host to a range of entertainment including Broadway series, grand operas and concerts.
The Duke Energy Center for the Arts – Mahaffey Theater
400 First St. S
St. Petersburg, FL 33701 727-893-7832
www.mahaffeytheater.com
In the heart of downtown St. Petersburg, this cultural center with waterfront views and European box seating hosts special events, Broadway shows and rock, pop, country and classical concerts.
The Palladium Theater
253 Fifth Ave. N
St. Petersburg, FL 33701 727-822-3590
www.mypalladium.org
This downtown treasure on the St. Petersburg College campus contributes culturally with such diverse entertainment as classic rock 'n' roll, comedy cabaret, animated movies, opera, jazz performances and more.
Ruth Eckerd Hall
1111 McMullen Booth Road
Clearwater, FL 33759 727-791-7400
www.rutheckerdhall.com
Nominated as one of the top five concert halls in America, this Clearwater venue features performances from contemporary rockers to Broadway shows to the Florida Orchestra.
State Theatre
687 Central Ave.
St. Petersburg, FL 33701 727-895-3045
www.statetheatreconcerts.com
This historic theater in downtown St. Pete boasts a roster of bands, concerts and music from national acts to great local artists.
The Tampa Theatre
711 N. Franklin St., Suite A
Tampa, FL 33602 813-274-8981
www.tampatheatre.org
Since 1926, this theater has symbolized Tampa's past and future with one of the country's best-preserved examples of grand movie palace architecture. Whether cinema, theater or concerts grab your attention, it's "the most elegant place in which you will ever order Goobers."
Museums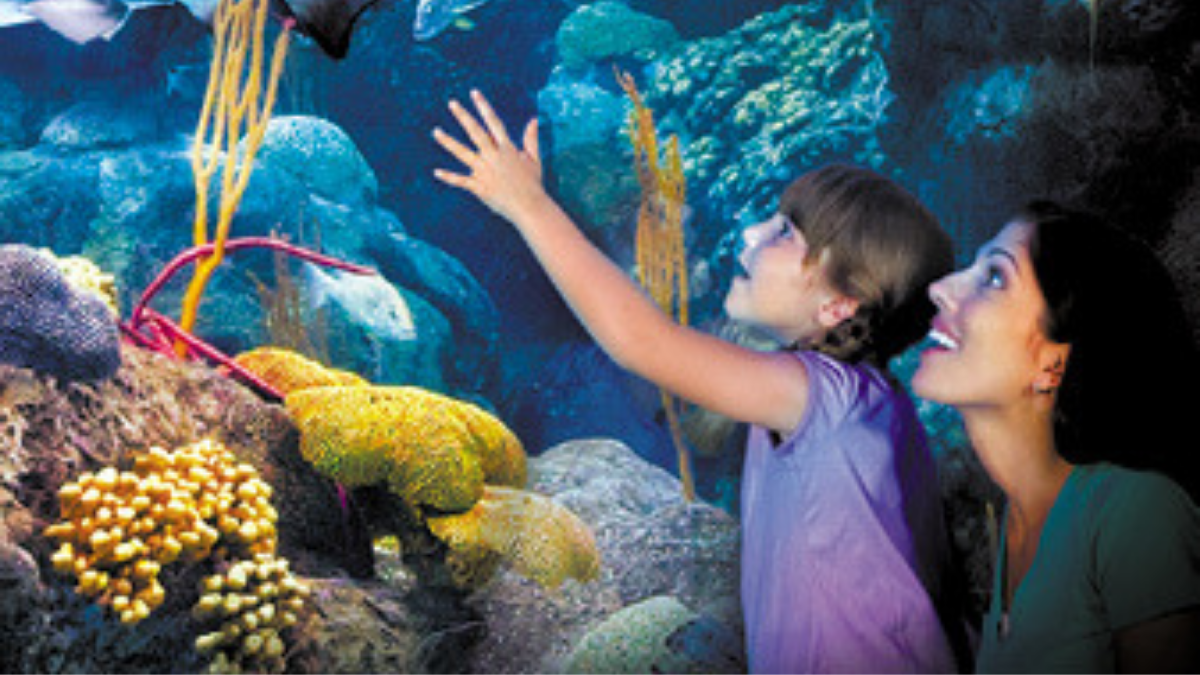 Learn about Florida's history and cultural contributions by visiting any one of the many local museums.
Glazer Children's Museum
110 W. Gasparilla Plaza
Tampa, FL 33602 813-443-3861
www.glazermuseum.org
The 53,000-square-foot facility features nearly 200 hands-on exhibits in 19 themed areas.
Military Aviation Museum
St. Petersburg-Clearwater International Airport
16055 Fairchild Drive
Clearwater, FL 34662 727-535-9007
The aviation museum focuses on aircraft, vehicles and artifacts preserved to exhibit Florida's role in military aviation.
MOSI (Museum of Science & Industry)
4801 E. Fowler Ave.
Tampa, FL 33617 813-987-6000
www.mosi.org
With 450 exhibits, an IMAX dome theater and daily science demonstrations, MOSI has it all, including several permanent exhibits like the BioWorks Butterfly Garden, the Imagination Playground and a 30-foot high-wire bike. The bio-centric "Amazing You!" exhibit spans more than 13,000 square feet and teaches kids and adults the value of health and wellness by painstaking exploration of the human body.
Salvador Dali Museum
1 Dali Blvd.
St. Petersburg, FL 33701 727-823-3767
www.thedali.org
This destination museum boasts an ever-growing collection of original Dali work, including some of his masterwork paintings as well as lecture series and a rotating set of exhibitions.
Tampa Bay Automobile Museum
3301 Gateway Centre Blvd.
Pinellas Park, FL 33782 727-579-8226
www.tbauto.org
The 12,000-square-foot gallery contains a collection of vintage cars and other creatively engineered vehicles.
Tampa Bay History Center
801 Old Water St.
Tampa, FL 33602 813-228-0097
www.tampabayhistorycenter.org
This 60,000-square-foot complex charts the area's 12,000-year history and its cutting-edge future with a Native American settlement, the Hillsborough River, a cattle drive and a 1920s tobacconist.
Tampa Museum of Art
120 W. Gasparilla Plaza
Tampa, FL 33602 813-274-8130
www.tampamuseum.org
Celebrating more than 30 years, this museum features several rotating exhibits and many permanent exhibits, including Greco-Roman antiquities, modern and classical sculpture and a host of mixed media pieces.
Parks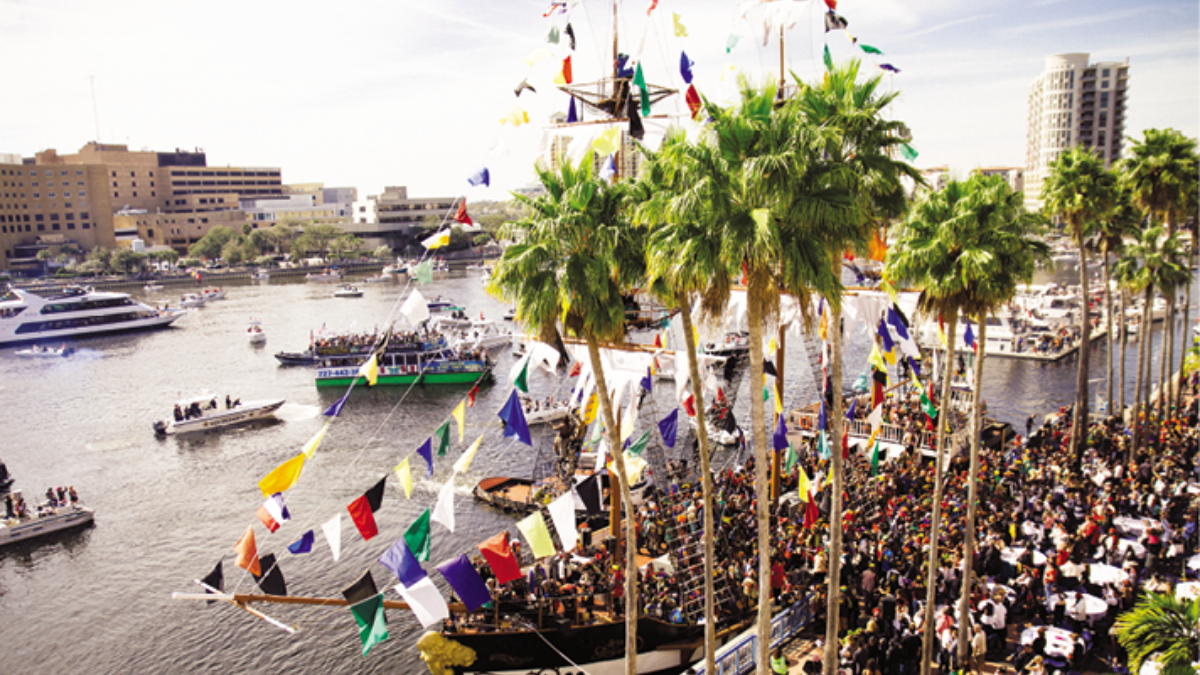 Check your community's parks and recreation listings to see more of what your local area has to offer. Whether you want to relax on a blanket or take the little ones to a playground, there are plenty of options at your disposal.
Anderson Park & Kate Jackson Community Center
821 S. Rome Ave.
Tampa, FL 34699 813-259-1608
www.tampagov.net/parks-and-recreation
This neighborhood park features a playground, picnic pavilions, community grills and baseball, basketball and volleyball courts, as well as many of the city's major annual events. The Kate Jackson Community Center hosts an after-school activity program for children ages 5 to 17.
Ballast Point Park
5300 Interbay Blvd.
Tampa, FL 33611 813-274-8615
www.tampagov.net/parks-and-recreation
The park, full of shade trees, offers excellent views of downtown. The park also has a 600-foot wooden pier, grills, a boat launch and boat dock and rents shelters.
Dell Holmes Park
2741 22nd St. S
St. Petersburg, FL 33712 727-893-7441
www.stpeteparksrec.org/dell-holmes-park.html
At the north end of Lake Maggiore, this 22.4-acre park nearly bursts with such features as a lighted trail, a fishing pier, a gazebo, picnic shelters with grills, restrooms and a golf driving range and putting green. And for the kids: a shade-covered playground, a splash pad, climbing boulders and a giant seesaw.
Desoto Park
2617 Corrine St.
Tampa, FL 33605 813-242-5307
www.tampagov.net/parks-and-recreation
From grills to waterfront pavilions, this picnic destination has everything, including multiple ball courts, jogging trails, a pool, a community center with computers and one of only two skate parks in the city.
Florida Botanical Gardens
12520 Ulmerton Road
Largo, FL 33774 727-582-2100
www.flbg.org
More than 25 gardens and display areas showcase tropical plants, fruits, herbs, hibiscus, bromeliads, demonstrations and a gift shop. The Pinellas County Extension Service offers services and classes along with a farmer's market from November through April.
Fort DeSoto State Park
3500 Pinellas Bayway S
Tierra Verde, FL 33715 727-582-2267
www.pinellascounty.org/park/05_Ft_DeSoto.htm
TripAdvisor has named the largest park in the Pinellas County Park system as America's Top Beach twice in recent years. The park has a year-round campground, nature trails, an 800-foot boat launch with floating docks, fishing piers, restrooms and showers.
Indian Shores
19305 Gulf Blvd.
Indian Shores, FL 33785 727-595-4020
www.myindianshores.com
A 2.6-mile beach hosts the nonprofit Suncoast Seabird Sanctuary, which is dedicated to the "rescue, repair, recuperation and potential release" of such rehabilitated, sick and injured wild birds as cormorants, brown pelicans and white egrets.
John S. Taylor Park
1100 Eighth Ave. SW
Largo, FL 33770 727-588-4847
www.pinellascounty.org/park/18_taylor.htm
This 156-acre park with a 53-acre lake offers a disc golf course, a tree-lined 1.8-mile recreation trail, a butterfly garden and an island accessible by a bridge. Other amenities include a boat launch, fishing, a softball diamond, a large playing field, picnic facilities and two playgrounds, one with a climbing structure for older kids.
Madeira Beach
300 Municipal Drive
Madeira Beach, FL 33708 727-391-9951
www.madeirabeachfl.gov
In addition to the shell shops, beachwear and souvenir stores, Madeira Beach is home to John's Pass, a seaport village that features pirate ships, parasailing, jet skiing, deep sea fishing, waterfront dining and several local boutiques.
Samuel W. Cooper Park
900 E. Dr. Martin Luther King Jr. Blvd.
Plant City, FL 33563 813-659-4255
www.plantcitygov.com/parksrec/page/samuel-w-cooper-park
One of 17 parks in Plant City, a 7-acre lake covers all but four acres that include a paved half-mile walking/exercise trail, benches and lighting.
Sand Key Park
1060 Gulf Blvd.
Clearwater, FL 33767 727-588-4852
www.pinellascounty.org/park/15_sand_key.htm
This 95-acre beach and park acts as a barrier island between the Gulf of Mexico and the mainland. The beach area boasts cabana rentals, a pair of beach wheelchairs, outdoor shower towers and two bathhouses with separate changing stalls and restrooms, and a lifeguard daily from March through Labor Day. Other amenities include a boardwalk, nature trail, grills and a playground. The area features a playground, open green space, a dog park, covered picnic shelters with grills and a salt marsh with viewing benches.
Sawgrass Lake Park
7400 25th St. N
St. Petersburg, FL 33702 727-217-7256
www.pinellascounty.org/park/16_sawgrass.htm
One of the largest maple swamps on Florida's Gulf Coast and a premier birding site serve as the centerpiece for this 400-acre park. A mile-long boardwalk winds through the lush environment to reveal birds, butterflies and alligators. View wildlife from the observation deck or the nature center.
St. Pete Beach
155 Corey Ave.
St. Pete Beach, FL 33706 727-367-2735
www.stpetebeach.org
This 5.5-acre park features a 235-meter parking lot, restrooms, showers, a water fountain and three boardwalks over natural sand dunes and sea oats that lead to a white sandy beach on the Gulf of Mexico. There are no lifeguards on duty.
Sunken Gardens
1825 Fourth St. N
St. Petersburg, FL 33704 727-551-3102
www.stpete.org/sunken
The 100-year-old nursery is home to some of the oldest tropical plants in the region along cascading waterfalls and demonstration garden paths.
Sunsets at Pier 60
10 Pier 60 Drive
Clearwater, FL 33767 727-449-1036
www.sunsetsatpier60.com
Part of Clearwater Beach, this pier is famous for celebrating the sunset two hours before and two hours after sundown, with entertainment including jugglers, musicians and street vendors.
Treasure Island
120 108th Ave.
Treasure Island, FL 33706 727-547-4575
www.treasureislandflorida.org
A mile-long concrete beach trail gives access to restaurants and shops and a beach more than 3 miles long and several hundred yards wide at certain points.
Shopping
From malls and major department stores to unique boutiques and souvenir shops, there's something for every taste and budget.
Baywalk Midcore Shopping Plaza
199 First Ave. N
St. Petersburg, FL 33701 727-576-6424
www.yourbaywalk.com
Stop by this diverse shopping, dining and services destination in downtown St. Petersburg for everything from groceries to new prescription sunglasses for your next day at the beach.
Centro Ybor
1600 E. Eighth Ave.
Tampa, FL 33605 813-242-4660
www.centroybor.com
Housed in the restored Centro Espanol building, this palm-lined plaza features a mix of retail stores, restaurants and entertainment spots, including a Muvico Theater.
Channelside Bay Plaza
615 Channelside Drive
Tampa, FL 33602 813-345-5881
www.channelsidebayplaza.com
The plaza with water views features a mix of retail, entertainment and dining from ice cream to Thai, and fusion to sushi or munchies.
Countryside Mall
27001 U.S. Highway 19 N, Suite 1039
Clearwater, FL 33761 727-796-1079
www.westfield.com/countryside
This two-story mall in north Clearwater features more than 200 stores including department stores, specialty shops, a food court and restaurants.
Hyde Park Village
1509 W. Swann Ave., Suite 225
Tampa, FL 33606 813-254-6210
www.hydeparkvillage.com
This upscale lifestyle center in the Hyde Park Historic District houses a variety of high-end retail stores and independent specialty boutiques.
International Plaza and Bay Street
2223 N. Westshore Blvd.
Tampa, FL 33607 813-342-3790
www.shopinternationalplaza.com
Three big department stores and more than 200 specialty shops highlight this plaza bordering the Tampa International Airport. And right next door, an open air village offers restaurants and small boutiques.
Sundial St. Pete
153 Second Ave. N
St. Petersburg, FL 33701 727-800-3201
www.sundialstpete.com
In the heart of downtown and just steps from St. Pete's shops, restaurants, spas and movie theater complex center on a working sundial almost three stories tall with a fountain, and bronze dolphin sculptures.
Tyrone Square Mall
6901 22nd Ave. N
St. Petersburg, FL 33701 727-347-3889
www.simon.com/mall/tyrone-square-mall
This mall plays host to more than 170 specialty shops and dining options.
WestShore Plaza
250 WestShore Plaza
Tampa, FL 33609 813-286-0790
www.westshoreplaza.com
The plaza's more than 100 merchants include retail stores, a movie theater and restaurants.
Westfield-Brandon Mall
459 Brandon Town Center
Brandon, FL 33511 813-661-6255
www.westfield.com/brandon
Just off Interstate 75, this 1 million-square-foot center boasts four department-store anchors as well as 25 restaurants and eateries, and more than 150 stores including movie theaters, boutique kiosks, specialty food venues and a play space for kids.
Sports and Recreation
Whether you're looking to take in a game or cool off with a trip down a waterslide, Tampa, St. Pete, Clearwater and the Greater Bay Area offer a variety of recreational opportunities.
Adventure Island
10001 N. McKinley Drive
Tampa, FL 33612 813-884-4386
www.adventureisland.com
The park has 10 waterslides spread across 30 acres, as well as several children's play areas, a massive wave pool and a lazy half-mile tube trip down the Rambling Bayou. While drying off, hit the Spike Zone for volleyball courts or grab some rays at one of the many poolside lounge chairs.
Big Cat Rescue
12802 Easy St.
Tampa, FL 33625 813-920-4130
www.bigcatrescue.org
The 45-acre wildlife preserve boasts 11 species and about 80 big cats from lions to lynx, servals to snow leopards. The preserve seeks to save the big cats and educate the public to ensure the survival of these amazing creatures.
Busch Gardens Tampa
10165 N. McKinley Drive
Tampa, FL 33612 813-884-4386
www.seaworldparks.com/en/buschgardens-tampa
The thrill-packed theme park and zoo features roller coasters, luge-style rides and a host of kiddie rides, plus a safari-style tram adventure and Skyride — an aerial exploration of the park. The animal habitat is home to over 12,000 animals and offers live shows, with special areas for face-to-snout encounters.
Celebration Station
24546 U.S. Highway 19 N
Clearwater, FL 33763 727-791-1799
www.celebrationstation.com
The station features more than 100 video and prize games, bumper boats, go-karts and rides, batting cages and an 18-hole miniature golf course.
Dinosaur World
5145 Harvey Tew Road
Plant City, FL 33565 813-717-9865
www.dinosaurworld.com/florida
Pint-size paleontologists can sift through sand at the "Fossil Dig" to discover treasures ranging from sea urchins to dinosaur bones and then view more than 200 life-sized dinosaurs in their natural environments.
Florida Aquarium
701 Channelside Drive
Tampa, FL 33602 813-273-4000
www.flaquarium.org
The aquarium features four distinct environments: Wetlands, Bays & Beaches, Coral Reef and Ocean Commotion. The Penguin Promenade features black-footed African penguins, and other activities include a pair of SCUBA-based adventures: "Swim with the Fishes" and "Dive with the Sharks."
Golf
This region offers some of the best golf courses in Florida. With more than 1,000 public and country club golf courses to choose from, you may want to seek local expertise to help you with your search. Visit Florida can help you "see what the sunshine can do for you" by searching its website for courses, clubhouses and more by city or by golfing themes such as budget-minded, for beginners and adepts. Get inspired at www.visitflorida.com/en-us/golf.html.
Lowry Park Zoo
1101 W. Sligh Ave.
Tampa, FL 33604 813-935-8552
www.lowryparkzoo.com
More than 1,200 animals in eight interactive environments live on the 56-acre grounds that include children's rides, a log flume, a manatee hospital and a podcast tour. The River Odyssey Ecotour travels along the Hillsborough River, which is home to manatees, herons, hawks and an assortment of other dazzling wildlife.