In Clark, Greene, Miami, Montgomery and Preble Counties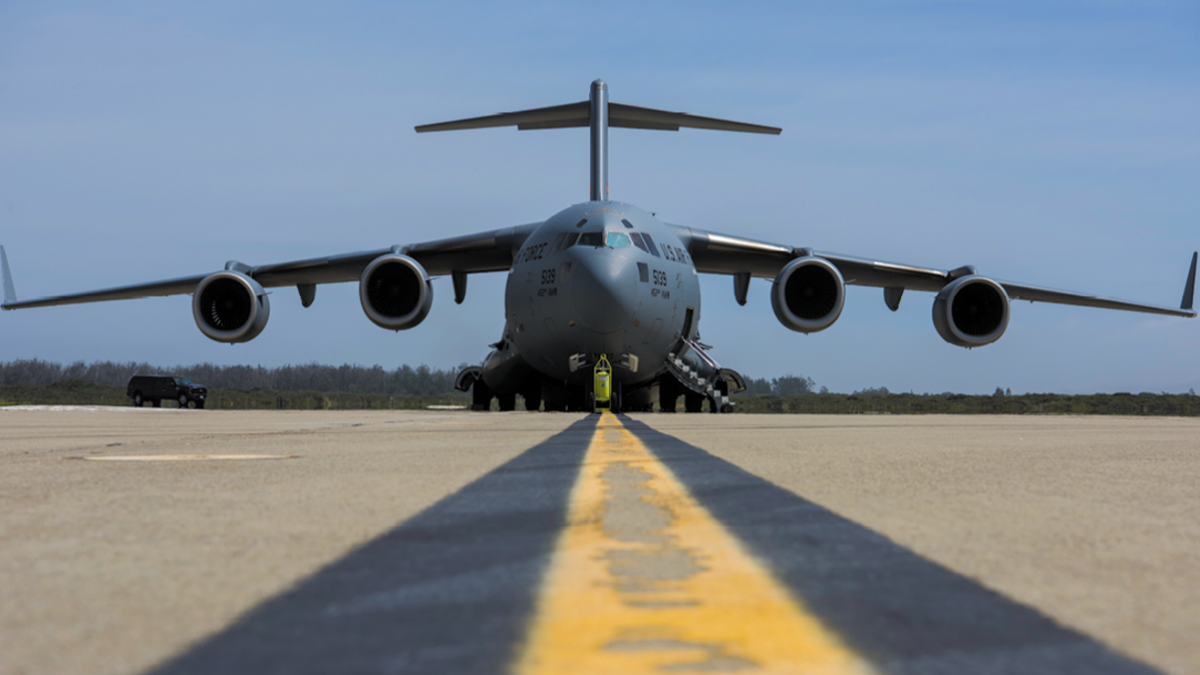 Most people traveling in the Clark, Greene, Miami, Montgomery and Preble counties choose to drive, enjoying the relaxing scenic byways through the central plains in the western portion of the state. The counties link easily to other parts of Ohio, Indiana and Kentucky via several highways.
Clark, Greene, Miami, Montgomery and Preble counties have several public transportation services. For those flying into the area, there are two major airports within 100 miles of Wright-Patterson Air Force Base with numerous air carriers.
Airports

Dayton International Airport
3600 Terminal Drive, Suite 300
Vandalia, OH 45377 937-454-8200
www.flydayton.com
Dayton International Airport is approximately 20 miles from Wright-Patterson AFB and serves nearly a million travelers each year. Major carriers include Allegiant, American Airlines, Delta Air Lines and United Airlines.
Ground transportation includes bus and taxi service as well as nine rental car companies. Charter Vans, a commercial van service, provides transportation between Wright-Patterson AFB and the airport. For hours, rates and reservation info, visit www.chartervans.com.
John Glenn Columbus International Airport
4600 International Gateway
Columbus, OH 43219 614-239-4000
www.flycolumbus.com
John Glenn Columbus International Airport is approximately 75 miles from Wright-Patterson AFB. Tens of thousands of people pass through this airport each day, using major carriers like Air Canada, American Airlines, Delta Air Lines, Southwest Airlines and United Airlines, among others. Ground transportation includes bus, taxi and shuttle service as well as eight rental car companies.
Public Transportation
Greater Dayton Regional Transit Authority
4 S. Main St.
Dayton, OH 45402 937-425-8300
www.i-riderta.org
RTA is Ohio's greenest fleet, and operates diesel, hybrid diesel and electric trolley buses. There are more than 3,000 stops on 34 routes throughout the region. More than 9 million passenger trips are made on RTA buses each year.
All RTA buses include bike racks and are wheelchair-accessible.
For more information on fares and the system's service area, visit the RTA website.
Greene CATS Public Transit
2380 Bellbrook Ave.
Xenia, OH 45385 937-708-8322
http://www.co.greene.oh.us/253/Greene-CATS-Public-Transit
Greene CATS is a small county public transit system operated by the Greene County Transit Board. It provides transportation for the residents of Greene County with special attention to those who are transportation disadvantaged. Greene CATS offers two types of demand-responsive service: scheduled rides and flex routes. Scheduled rides pick up and drop off riders at any location within Greene County with limited service to Montgomery County. Flex routes have defined routes with scheduled time points that circulate and link the Greene County communities of Beavercreek, Fairborn, Xenia and Yellow Springs. A flex express route that connects Xenia to downtown Dayton is also available.
For more information on fares and the system's service area, visit the Greene CATS website.
Miami County Transit
2036 N. County Road 25-A
Troy, OH 45373 937-335-7433
www.co.miami.oh.us/index.aspx?NID=187
Miami County Transit provides curb-to-curb, reservation-based service within the boundaries of Miami County or 2 miles across the county line in Vandalia or Huber Heights. Miami County Transit also offers service to two Greater Dayton RTA bus stops. Visit the website for more information on fares and reservations.
Springfield City Area Transit
100 W. Jefferson St.
Springfield, OH 45502 937-328-7228
www.springfieldohio.gov/scat
Springfield City Area Transit is a fixed-route transit system with both ADA paratransit and dial-a-ride transportation options. For more information on fees and schedules, visit SCAT's website.
Driving and Commuting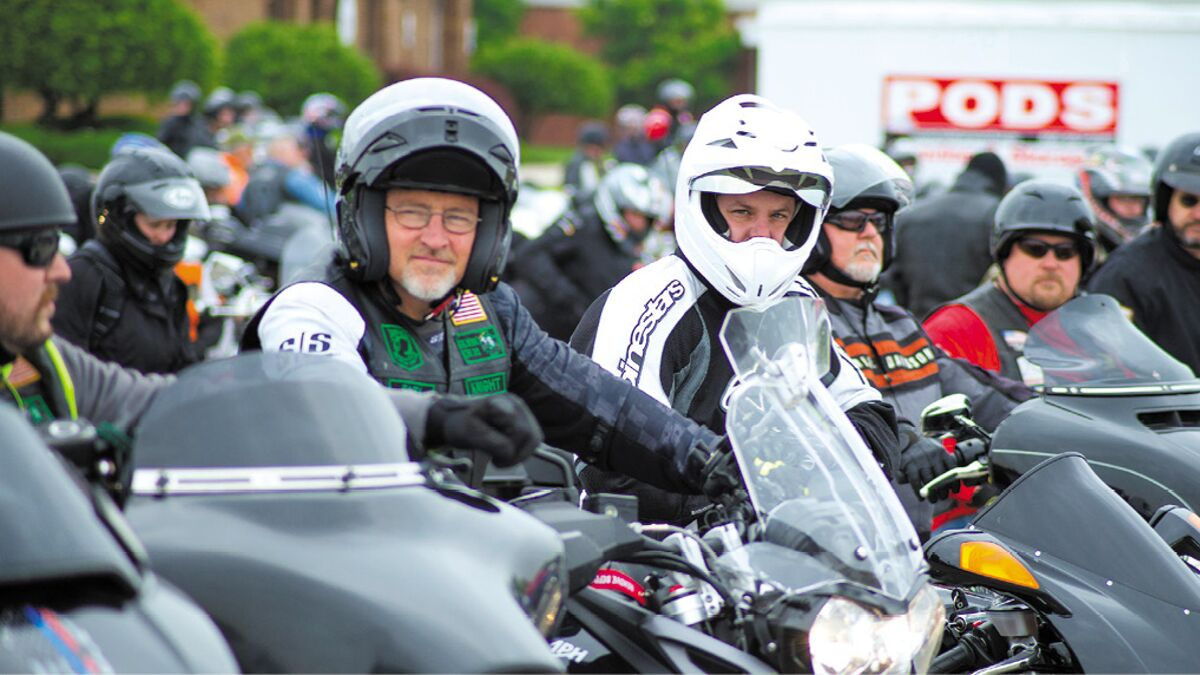 Clark, Greene, Miami, Montgomery and Preble counties are traversed by four interstates and various state routes.
Clark County is bisected from east to west by Interstate 70. U.S. highways 40, 42 and 68 and more than half a dozen state routes connect residents to areas within and around the county as well.
In Greene County, Interstate 675 connects Fairborn and Beavercreek while U.S. highways 35, 42 and 68 connect Xenia to other parts of the county. State Route 444 connects Fairborn residents with Wright-Patterson AFB.
Interstate 75 connects Miami County residents to Dayton (in Montgomery County) while numerous state routes cross the county.
In addition to interstates 75 and 675 and U.S. highways 35 and 40, numerous state routes in Montgomery County join the area to its surrounding counties. State Route 4 connects Dayton residents to Wright-Patterson AFB.
In Preble County, U.S. Highway 35 connects Eaton residents to Dayton. U.S Highway 127 bisects the state from north to south, while Interstate 70 and U.S. Highway 40 in the upper third of the county run from east to west. Numerous other U.S. and state highways connect communities within the county.
The Ohio Department of Transportation offers resources for commuters at www.ohgo.com. Travelers can view up-to-the-minute updates on traffic, road restrictions and closures, and winter conditions.
Ohio Bureau of Motor Vehicles
1970 W. Broad St.
Columbus, OH 43223 614-752-7500
http://bmv.ohio.gov
The Ohio Bureau of Motor Vehicles is a division of the Ohio Department of Public Safety. The bureau issues driver's licenses, identification cards and vehicle registration and provides other driving-related services. Find many of the required forms, office locations and general information at the BMV's website.
Driver's Licenses
Military personnel and their spouses who are stationed in Ohio from elsewhere may continue to drive with a valid driver's license from their home state, but in general, all Ohio residents who want to drive must apply for a driver's license within 30 days of establishing residency.
The state spells out what is required for licensing under various scenarios in its Digest of Ohio Motor Vehicle Laws, which can be downloaded at www.bmv.ohio.gov/forms-general.aspx. The BMV also has a "New Ohio Residents Guide to Obtaining a Driver License, Vehicle Title and License Plates" at www.bmv.ohio.gov (select the "New to Ohio" box on the home page).
Vehicle Registration
Applications associated with driving and vehicle registration are available online at www.bmv.ohio.gov/forms-general.aspx, including BMV forms, requests for driving records and more.
Military members and veterans may be entitled to certain BMV exemptions and allowances. For more information on military and veteran exceptions and requirements, visit
the website.
Distracted Driving
The state of Ohio does not prohibit drivers from making calls on handheld wireless telephones while operating a motor vehicle. Making or receiving calls with any device, hands-free or not, is illegal for all drivers under 18. Texting is illegal for drivers of all ages.
Ohio Department of Transportation
Visit the Ohio Department of Transportation website for interactive maps, information about road closures and travel advisories, and to view live traffic cameras.