Wright-Patterson Air Force Base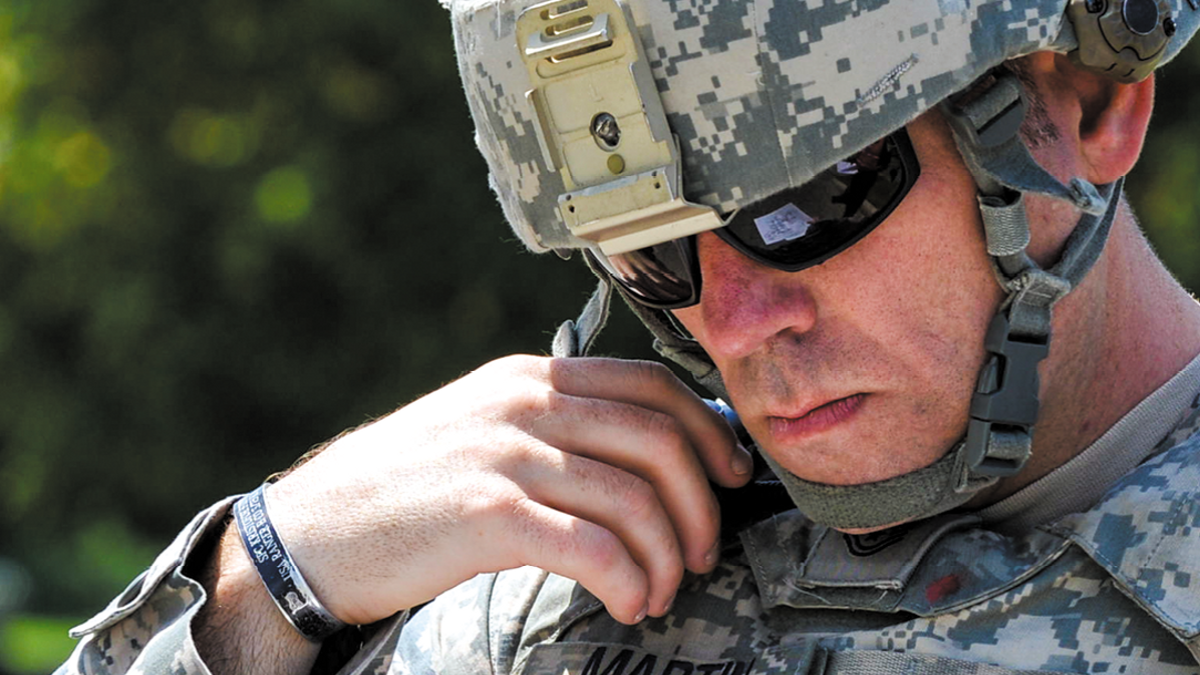 Northeast of Dayton, Ohio, Wright-Patterson Air Force Base encompasses parts of Greene and Montgomery counties. Surrounding communities include Beavercreek, Fairborn, Riverside and Huber Heights. The base covers more than 8,000 acres of land (12.5 square miles) and provides operational support for more than 100 associate units at Wright-Patterson. There are two runways, supporting an average of 47,000 aircraft operations every year. The base is divided into two areas: A and B. Ohio State Route 444 runs between the two areas.
The base has a rich aviation heritage and has been a leader in military aviation development from the time of Orville and Wilbur Wright to today's aerospace age. The pioneering work of the Wright brothers from 1899 to 1903 enabled them to achieve the first manned, powered flight. After their success at Kitty Hawk, they returned home to Dayton, Ohio, where in 1904 and 1905 they perfected their flying skills while turning the Wright Flyer into the first practical airplane capable of fully controlled flight. They accomplished this work at the Huffman Prairie Flying Field, now a part of Wright-Patterson AFB. From 1910 to 1916 the brothers operated a flying school at Huffman Prairie. Among their 119 students were Henry "Hap" Arnold, who commanded the Army Air Forces in World
War II, and H. Roy Brown, the Canadian ace who was credited with shooting down the Red Baron in World War I.
The base is headquarters for a vast, worldwide logistics system and a world-class laboratory research function, and is the foremost acquisition and development center in the U.S. Air Force. Dozens of associate organizations representing a broad spectrum of Air Force and Department of Defense activities call Wright-Patterson home. Major units at Wright-Patterson AFB include the 88th Air Base Wing, the 445th Airlift Wing, the Air Force Installation Contracting Agency, the Air Force Institute of Technology, the Air Force Life Cycle Management Center, Air Force Materiel Command, the Air Force Research Laboratory, the National Air and Space Intelligence Center, and the National Museum of the United States Air Force.
Wright-Patterson also hosts the annual United States Air Force Marathon on a September weekend closest to the date the service was
created: Sept. 18, 1947. The events include a two-day expo, a full and half marathon, and wheelchair, 10K and 5K races.
Population
More than 27,000 military members and civilian and government contractor employees work at Wright-Patterson AFB, making the base the largest single-site employer in the state of Ohio and one of the largest employers among Air Forces bases worldwide.
History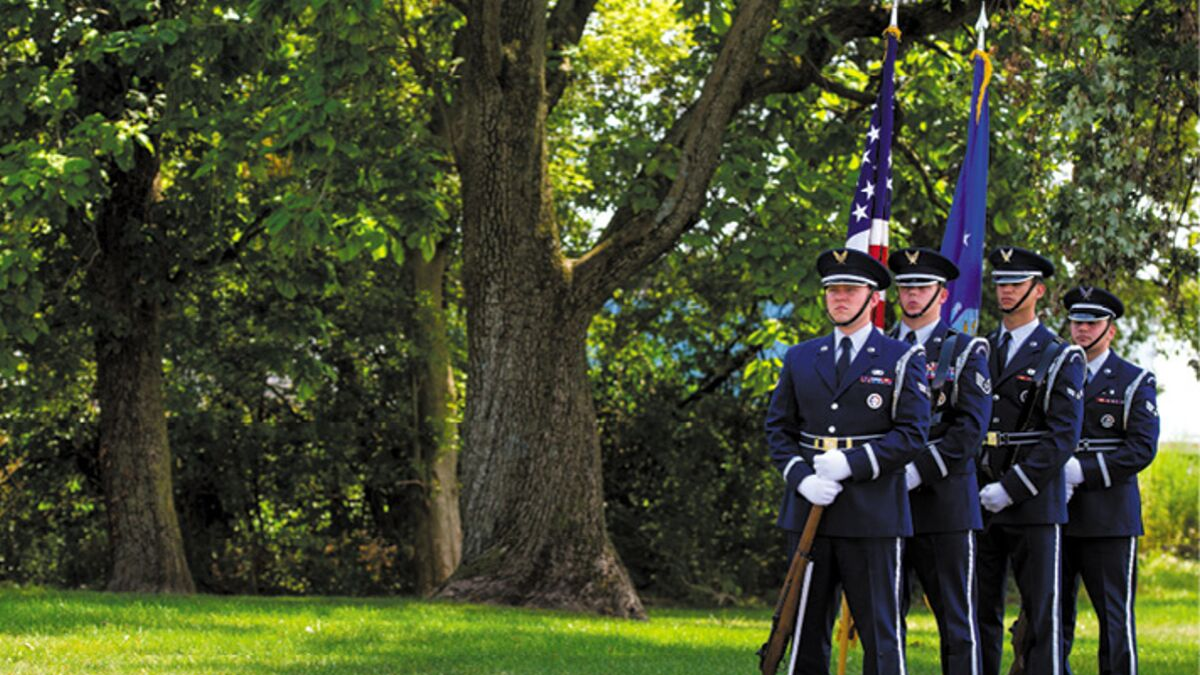 The past, present and future at Wright-Patterson are inextricably linked with the
Wright brothers' legacy. The stories of the brothers' early years, their bicycle shop, their printing business and their early aviation efforts are in evidence throughout greater Dayton.
Wright-Patterson's history as a military installation dates from World War I. Its aviation history, however, began around 1904 or 1905 when Wilbur and Orville Wright used an 84-acre plot of land, known as the Huffman Prairie Flying Field, for their experimental test flights. Here the Wright Brothers solved the final secrets of aerodynamics, learned to fly and developed the first truly practical airplane — their 1905 Flyer. They returned to the Huffman Prairie Flying Field in 1910 to operate a pilot training school — The Wright Company School of Aviation — and a flight exhibition company.
By the time they ended their operations in 1916, aviation had become a reality, and a rich tradition of invention, operations and education had been established on these 84 acres. The Huffman Prairie Flying Field was officially designated a National Historic Landmark in 1990 and became part of the newly created Dayton Aviation Heritage National Historical Park two years later.
When the United States entered World War I in 1917, three military installations were established in the Dayton area. Two of these would become part of Wright-Patterson AFB; the third was near downtown Dayton. Their original missions — logistics, research and development, and military education — remain the missions at Wright-Patterson to this day.
Wilbur Wright Field and the Fairfield Aviation General Supply Depot were adjacent installations on what is today Area A of the base. Wilbur Wright Field was on a 2,075-acre tract of land adjacent to the Mad River that was leased to the Army by the Miami Conservancy District. The lease included the Huffman Prairie Flying Field. The Signal Corps Aviation School established at the new airfield began operations in June 1917 as a training school for pilots. The field also housed an aviation mechanics' school and a school for armorers.
The Fairfield Aviation General Supply Depot was constructed on 40 acres of land purchased by the Army from the Miami Conservancy District, next to Wilbur Wright Field. It provided logistics support to Wilbur Wright Field and three other Signal Corps aviation schools in the Midwest. Each day the depot received, stored and issued equipment and supplies to Signal Corps aviation schools in the region.
The third World War I military installation was McCook Field. This 254-acre complex, just north of downtown Dayton between Keowee Street and the Great Miami River, was named for the "Fighting McCook" family of Civil War fame who once owned part of the land. McCook Field was the temporary home of the U.S. Army Signal Corps' Airplane Engineering Division. As an engineering and research facility, McCook Field has been described as "the single most influential agency in the early years of American air power." McCook's engineers and technicians researched, developed, manufactured, tested and evaluated military aircraft and all their associated components and equipment.
Cooperation between the two geographically separated flying fields began in 1918 when Wilbur Wright Field agreed to let McCook Field use hangar and shop space as well as a force of enlisted mechanics to assemble and maintain airplanes and engines. Wilbur Wright Field's expansive and relatively isolated open flying field also proved ideal for testing the Air Service's experimental aircraft and the larger, more powerful models developed during the 1920s.
Following World War I, the training school at Wilbur Wright Field was eliminated, and the field and the depot merged to form the Fairfield Air Depot, which was active until 1946.
McCook Field remained in operation only until 1927, doomed by its location; its limited size could not accommodate the larger, more sophisticated aircraft that quickly emerged after World War I. "This Field is Small — Use It All!" was painted atop the airfield's hangars as a warning to pilots. When the Air Corps announced its intention to close McCook Field, local businessmen and citizens protested. The field offered a stable and expanding economic base for the community and was also a great source of pride to the city that considered itself the birthplace of aviation.
Under leadership of the Patterson family (who had founded the National Cash Register Co.), prominent citizens formed the Dayton Air Service Committee Inc. This organization mounted a massive public campaign that raised $425,000 in two days. It used the money to purchase 4,520.47 acres of land northeast of Dayton, including Wilbur Wright Field and the Huffman Prairie Flying Field, and in 1924, the committee presented the deeds to President Calvin Coolidge to build a new aviation-engineering center there. The entire acreage (including the Fairfield Air Depot) was designated Wright Field in honor of both Wright brothers.
Between 1925 and 1927, modern facilities were built on the portion of Wright Field west of Huffman Dam to house all functions being relocated from old McCook Field. Orville Wright raised the flag over the new engineering center at the dedication ceremony Oct. 12, 1927, and the name "Wright Field" soon became synonymous with advances in aeronautical engineering, a reputation that Wright-Patterson retains. This new portion of Wright Field became headquarters of the Materiel Division, the main branch of the Army Air Corps responsible for developing advanced aircraft, equipment and accessories. The division also procured and provided maintenance for these systems and was charged with managing the extensive Air Corps depot system.
The Wright Field name covered the entire installation, but many local residents believed that part of the field should honor the Patterson family to recognize their leadership in keeping the engineering center in Dayton. This happened July 1, 1931, when the portion of Wright Field east of Huffman Dam was redesignated Patterson Field in honor of Lt. Frank Stuart Patterson. Patterson enlisted in May 1917 and was commissioned in September 1917 as a first lieutenant in the Officers Reserve Corps with the aeronautical rating of pilot. The following May, 1st Lt. Patterson was assigned to the 137th Aero Squadron as a test pilot at Wilbur Wright Field. On June 19, 1918, little more than a month after his arrival, Patterson and his aerial observer, Lt. LeRoy Amos Swan, went aloft in their DH-4 to test newly installed machine gun synchronizers. They completed two trials successfully, but, during a steep dive on the third test, the airplane's wings collapsed and the aircraft crashed, killing both crewmen.
Patterson Field is known today as Area A of Wright-Patterson AFB. It includes the Fairfield Air Depot and the Huffman Prairie Flying Field. Patterson Field soon became the Army's center for aviation logistics, maintenance and supply. Although Wright Field and Patterson Field were now two separate installations, their missions continued to be intertwined.
Both fields experienced dramatic expansion during World War II, in real estate as well as structures. Employment at the fields jumped from approximately 3,700 in December 1939 to nearly 50,000 by mid-1945. Wright Field grew from a modest installation with approximately 30 buildings to a 2,064-acre facility with some 300 buildings and the Air Corps' first modern paved runways. The Hilltop area, acquired from private landowners from 1943 to 1944, provided housing and services for the thousands of troops assigned to Wright Field. Office and laboratory buildings and test facilities crowded the original part of the field.
The outbreak of World War II provided a crucial test for the Materiel Division, which since 1926 had managed its experimental, engineering and procurement functions with limited peacetime appropriations. To accommodate the massive wartime Air Corps expansion program, the division's functions were ultimately broken into two separate commands: the Materiel Command and the Air Service Command.
The Materiel Command, headquartered at Wright Field, was responsible for procuring airplanes and equipment in production quantities and for sustaining an accelerated program of testing and development. The Air Service Command, at Patterson Field, assumed responsibility for all logistics functions, including maintenance and supply.
The separation proved cumbersome and confusing. The Army Air Forces addressed this problem in August 1944 by inactivating the two commands and reuniting their functions in the newly established Air Technical Service Command. This action made Wright Field subordinate to the new headquarters at Patterson Field and had a psychologically divisive effect on the installation.
To solve that problem, the portion of Patterson Field from Huffman Dam through the Brick Quarters (including the command headquarters in Building 262) was reassigned from Patterson Field to Wright Field. To avoid confusing the two areas of Wright Field, the former Patterson Field portion was designated "Area A" of Wright Field and the original field became "Area B."
Patterson Field likewise saw the addition of hundreds of barracks and their supporting mess halls, chapels, hospitals, clubs and recreational facilities. Two densely populated housing and service areas across Highway 444, Wood City and Skyway Park, were geographically separated from the central core of Patterson Field and developed almost self-sufficient community status. (Wood City was acquired in 1924 as part of the original donation of land to the government but was used primarily as a radio range until World War II. Skyway Park was acquired in 1943.) They supported the vast numbers of recruits who enlisted and were trained in the two fields as well as thousands of civilian laborers, especially single women recruited to work at the depot. Skyway Park was demolished after the war. Wood City was eventually transformed into Kittyhawk Center, the base's modern commercial and recreation core.
Patterson Field and Wright Field remained separate installations throughout WWII, but as the war drew to a close, base leaders recognized to make the most efficient use possible of their facilities. In 1945, they integrated the master plans for both fields and increasingly administered the functions and services of the two as a single installation. This practice was formalized in December 1945 with the establishment of the Army Air Forces Technical Base in Dayton, which provided base operational support to the combined bases.
On Jan. 13, 1948, the newly created U.S. Air Force officially merged Wright and Patterson fields to create Wright-Patterson AFB. To facilitate daily management, Patterson Field became "Area A" and Skyway Park became "Area D" of the installation. Area D was donated to the state of Ohio in 1963 for the creation of Wright State University.
Today, Wright-Patterson AFB is one of the Air Force's largest installations. This is where America's Air Force aircraft of tomorrow are conceived, developed and acquired. Wright-Patterson's age and history coupled with its vital air power missions also make it one of the Air Force's most historically significant bases. The heritage of a legendary past spurs aerospace acquisition specialists, scientists and engineers, and logisticians, educators and trainers to "keep 'em flying" faster, higher, farther and safer than man has ever flown before.
Organizations
88TH AIR BASE WING
The 88th Air Base Wing is the host organization for Wright-Patterson AFB. The Wing maintains more than 8,000 acres of land, a physical plant of more than 16 million square feet and two runways that support an average of 47,000 aircraft operations annually. The Wing provides operational support for more than 100 associate units at Wright-Patterson. The Wing also handles the payroll; keeps records on the workforce; maintains infrastructure; and provides security, communications, medical, transportation, air traffic control, weather forecasting, legal and chaplain services.
The Wing is responsible for three primary missions: operating the installation; training and deploying expeditionary airmen in support of joint operations, and defending the base and its people.
The Wing's 88th Medical Group operates the second-largest U.S. Air Force medical center and deploys medical personnel to support global operations and exercises. The Wing's 88th Communications Group provides computer network, telephone and radio support. The Wing's 88th Mission Support Group oversees the largest force support squadron in the continental U.S. The Wing also hosts the annual U.S. Air Force Marathon.
445TH AIRLIFT WING
The 445th Airlift Wing is under Air Force Reserve Command. If mobilized, the Wing becomes part of Air Mobility Command. It is composed of an aerospace medicine squadron, aeromedical staging squadron and three attached groups: the 445th Maintenance Group, the 445th Operations Group and the 445th Mission Support Group. The Wing's mission is to attain and maintain operational readiness; provide strategic transport of personnel and equipment; provide aeromedical evacuation; and recruit and train toward these goals.
The Wing flies the C-17 Globemaster III — the newest, most flexible cargo aircraft to enter the airlift force. The C-17 is capable of rapid strategic delivery of troops and all types of cargo to main operating bases or directly to forward bases in the deployment area. The C-17 provides a major portion of the Air Force's strategic airlift capability.
AIR FORCE INSTALLATION CONTRACTING AGENCY
The Air Force Installation Contracting Agency is headquartered at Wright-Patterson AFB and reports to the Air Force Installation and Mission Support Center at Joint Base San Antonio, Texas. The agency is responsible for managing and executing above-wing-level operational acquisition solutions across the Air Force enterprise.
AIR FORCE INSTITUTE OF TECHNOLOGY
The Air Force Institute of Technology is the Air Force's graduate school of engineering and management as well as its institution for technical professional continuing education. The institute provides defense-focused graduate and professional continuing education and research to sustain the technological supremacy of America's air, space and cyber forces.
AIR FORCE LIFE CYCLE MANAGEMENT CENTER
The Air Force Life Cycle Management Center is one of six centers that report to Air Force Materiel Command. The center is charged with life cycle management of Air Force weapon systems from their inception to retirement. The center provides holistic management of weapon systems across their life cycle and simplifies and consolidates staff functions and processes to curtail redundancy and enhance efficiency.
AIR FORCE MATERIEL COMMAND
Air Force Materiel Command develops, acquires and sustains the aerospace power needed to defend the United States and its interests for today and tomorrow. This is accomplished through management, research, acquisition, development, testing and maintenance of existing and future weapons systems and their components.
AIR FORCE RESEARCH LABORATORY
The Air Force Research Laboratory is a global technical enterprise, leading the discovery, development and integration of affordable warfighting technologies for our air, space and cyberspace force.
NATIONAL AIR AND SPACE INTELLIGENCE CENTER
The National Air and Space Intelligence Center is the Department of Defense's primary source for foreign air and space threats. The center creates integrated, predictive intelligence in the air, space and cyberspace domains, enabling military operations, force modernization and policymaking. Center analysts create predictive intelligence to ensure the nation is at the cutting edge of understanding foreign threats to U.S. air and space operations.
NATIONAL MUSEUM OF THE UNITED STATES AIR FORCE
The National Museum of the United States Air Force is the oldest and largest military aviation museum in the world, with more than 360 aircraft and missiles on display, including a variety of Air Force One airplanes, displays and memorabilia. The museum collects, researches, conserves, interprets and presents the Air Force's history, heritage, traditions and current mission to a global audience through engaging exhibits, educational outreach, special programs and the stewardship of the national historic collection.
Arrival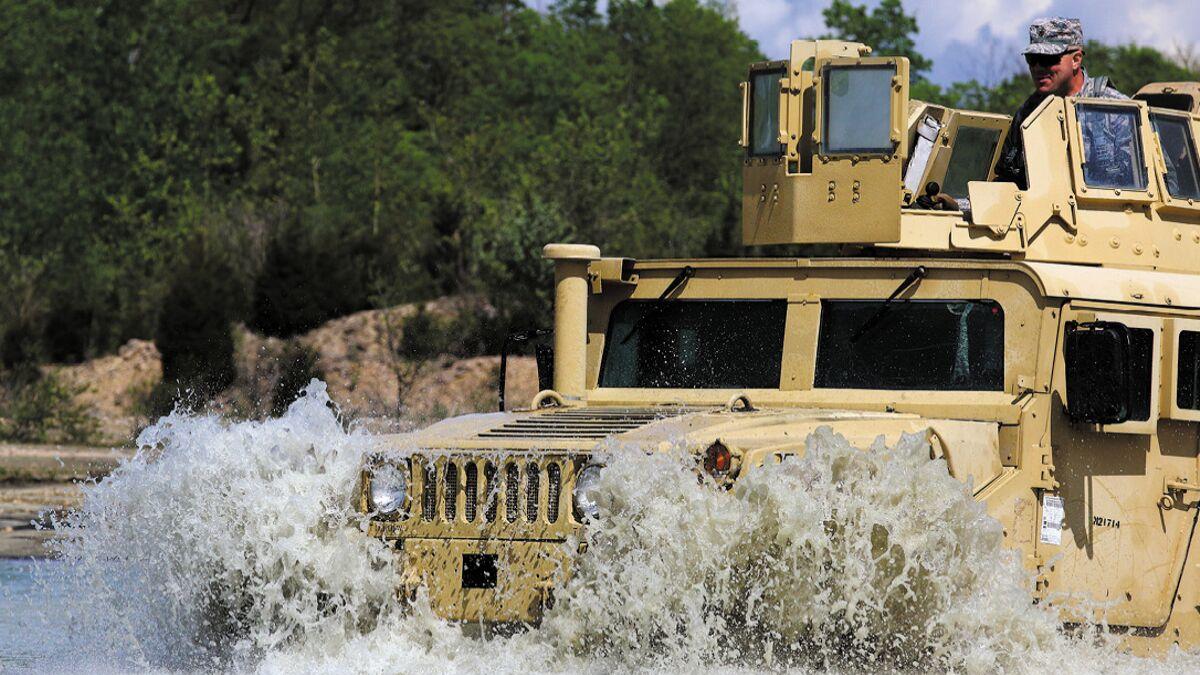 See the Getting To & Around Clark, Greene, Miami, Montgomery and Preble counties chapter on Page 23 for information about local airports, train service and public transportation. The closest commercial flights land at Dayton International Airport in Dayton, Ohio, about 23 miles from the base. A commercial van service provides transportation between the base and the airport. Call 937-898-4043 to make a reservation.
SPONSORSHIP
Contact your sponsor with your estimated arrival time and flight information, if applicable, prior to your arrival at Wright-Patterson AFB.
Sponsorship is vital to the relocation process. Don't PCS without talking to your sponsor before departing for Wright-Patterson AFB. Your sponsor will answer any questions you have about the base and the local area, make lodging or dorm arrangements and meet you upon arrival. Your sponsor will be there to help you and your family until you are settled into your new community.
If you have not been in touch with a sponsor and your departure is nearing, contact your gaining unit or call the Airman & Family Readiness Center at 937-257-3592.
DRIVING
Cellphone use by the driver of a moving motor vehicle is prohibited on all Department of Defense installations, unless the cellphone is used with a hands-free device.
From Dayton International Airport
Merge onto Interstate 70 east via the exit on the left toward Columbus. Merge onto State Route 235 south/State Route 4 south via Exit 41 toward Fairborn. Take the Chambersburg Road/State Route 235 south ramp. Turn left onto State Route 235. Turn right onto North Broad Street/State Route 235/State Route 444. Continue to follow North Broad Street/State Route 444 south. Turn right at Gate 12A.
From Columbus, Ohio
Take Interstate 70 west to Exit 44 (Interstate 675) to the State Route 444/Broad Street exit. Turn right; proceed through town (approximately six lights) to Gate 1A. Go through the gate and turn right at the traffic light; turn right onto Chase Street. Continue through the stop sign; on the left will be Building 2. The Airman & Family Readiness entrance is located at the second double doors.
From Cincinnati, Ohio
Take Interstate 75 north to Interstate 675 to Columbus. Take the State Route 444/Broad Street exit (left turn), and then follow the directions for personnel coming from Columbus, Ohio.
From Interstate 75 North
Proceed to Interstate 70 east to Exit 44 and follow the directions for personnel coming from Columbus, Ohio.
From West of Ohio
Using Interstate 70 east, go to Exit 44 and follow the directions for personnel coming from Columbus, Ohio.
CHECK-IN PROCEDURES
The 24-hour arrival point on Wright-Patterson AFB is the Air Force Inns (Building 825, Area A). Here, information will be provided concerning your unit orderly room, temporary base lodging and meals. If you do not need the assistance of the 24-hour arrival point, then report directly to the unit orderly room to which you are assigned.
Signing in from a PCS is no longer required. Members of Air Force Reserve components must report to the location specified on their orders.
For more information regarding military inprocessing, contact your gaining unit. Your unit command support section will schedule you to attend inprocessing and the Newcomers Orientation.
If you get married before your PCS, you must inform your commander and follow the procedures exactly as they are given. The military will not pay for your spouse's travel and housing if you do not follow proper procedures.
Newcomers Orientation
At the Newcomers Orientation, you will be greeted by base leadership, meet local community representatives and receive inprocessing briefings. The event is mandatory for military members, but spouses and new civilian employees are also encouraged to attend. Call the Airman & Family Readiness Center at 937-257-3592 for more information.
TEMPORARY LODGING
Air Force Inns
Building 825, Area A 937-257-3451
http://af.dodlodging.net/propertys/Wright-Patterson-AFB
The Air Force Inns facility provides safe, comfortable and clean accommodations for active-duty, reserve and retired military members, as well as DOD civilians. Temporary lodging facilities feature microwaves, refrigerators, free Wi-Fi and other amenities. The facility also has fitness rooms, a conference room, a business center, a game room and several guest laundry facilities. Pet-friendly accommodations are available for an additional fee.
Arrange for temporary quarters as soon as you receive your PCS; check availability and room rates online. Contact the lodging office directly for reservations with children and pet-friendly rooms.
Getting Settled

HEALTH CARE
88th Medical Group
4881 Sugar Maple Drive
Appointments 937-522-2778
Information 937-257-0837
Pharmacy 937-257-9032
Kittyhawk 937-257-1086
https://www.airforcemedicine.af.mil/MTF/Wright-Patterson/
The 88th Medical Group is one of the largest Air Force military treatment facilities, providing primary and specialty care to more than 58,000 eligible beneficiaries. The group is a major military and civilian integrated platform with many formal programs in advanced specialty training of physicians, nurses and technicians. The group's clinics and services include emergency services, family health, flight medicine, general surgery, mental health, neurology, obstetrics and gynecology, optometry, pediatrics, physical therapy and more. Visit the group's website for a full list of clinics and services.
Dental care is available for active-duty military. Family members of active-duty personnel are encouraged to use the TRICARE Dental Program. For more information, visit www.tricare.mil/CoveredServices/Dental/TDP.
TRICARE
TRICARE is the health care program for active-duty and retired service members, their families and survivors. TRICARE provides health plans, prescriptions, dental plans and other special health programs to its beneficiaries. TRICARE's mission is to enhance the Department of Defense and the nation's security by providing health support for the full range of military operations and sustaining the health of all those entrusted to their care.
TRICARE offers a range of health care plans. TRICARE Prime is the mandatory health care option for active-duty service members. Family members of active-duty service members, retired service members and their families may also use this option. If you use TRICARE Prime, you are assigned a primary care manager at a military or network provider who delivers most of your care. If you need care your PCM cannot provide, you are referred to a specialist. Active-duty service members and their families pay nothing out of pocket for this option; however, there is less freedom to choose your provider. On Jan. 1, 2018, TRICARE Standard and Extra were combined into a new plan, TRICARE Select. Select is a standardized fee-for-service plan available to family members of active-duty service members, retired service members and their families. After you enroll in TRICARE Select, you may schedule an appointment with any TRICARE-authorized provider. Referrals not required, but you may need prior authorization from your regional contractor for some services. You will pay a copay or cost share based on the type of care and provider you see. Costs for Select vary, but you will pay an annual deductible as well as a percentage of covered services. Non-network providers may charge up to 15 percent more than the TRICARE allowable charge; you are responsible for these extra charges. TRICARE also offers plans for remote and overseas locations, reserve military members, young adults who are no longer covered under regular
TRICARE coverage and other scenarios.
TRICARE coverage is completely portable, so it moves with you when you relocate. Follow these simple steps to ensure you have no break in coverage when you move:
Do not cancel your TRICARE Prime enrollment option before you move.
Update your personal information in DEERS immediately when you arrive at your new location.
Select a new primary care manager.
If you are already using TRICARE Select, moving is easy. When you arrive at your new location, update your personal information in DEERS. Then find TRICARE-authorized providers in your new area. Remember, you may have a new regional contractor and claims filing address.
TRICARE's online tools can help you find and compare plans that you are qualified to use. Beginning in 2019, however, TRICARE will allow you to switch between plans only if you have a "qualifying life event" such as the birth of a baby or a move. For a complete description of the types of coverage programs and regions, visit www.tricare.mil. For more information about recent changes to TRICARE, visit https://tricare.mil/changes.
HOUSING
Housing Management Office
1450 Littrell Road 937-257-8415
www.housing.af.mil/Units/Wright-Patterson
The Wright-Patterson AFB Housing Management Office is ready to help you transition to your new home and community. Use its resources to become familiar with available housing options and support services. When you arrive at Wright-Patterson AFB, visit the HMO for valuable information, counseling and guidance before signing any lease or sales contract for housing.
Unaccompanied Housing
5571 Hemlock St. 937-904-2204
www.housing.af.mil/Units/Wright-Patterson
Unaccompanied housing is provided for unaccompanied airmen in the ranks of E-1 to E-3 and E-4 with less than three years of service. Each airman is provided a private sleeping room, furnishings, bed linens and supplies required for comfortable living. Permanent party unaccompanied housing consists of five buildings for permanent-party airmen and one building for pipeline students.
Unaccompanied airmen in the rank of E-4 with more than three years of service will move into housing in the local community.
Wright-Patterson Family Housing
5924 Hickam Drive
Dayton, OH 45431 937-257-8415
www.wpafbhomes.com
At Wright-Patterson AFB, military family housing is privatized. In addition to your option to purchase and rent housing in the local community, you may choose to live in privatized housing by signing a tenant lease agreement with the Properties at Wright Field, which owns the family housing and is responsible for constructing, maintaining, repairing and managing the community.
For information about homes and amenities in the Wright-Patterson privatized housing community, visit the website.
MAIL
Post Offices
2275 D St. 937-255-6001
4881 Sugar Maple Drive, Building 830,
Medical Center 937-257-4219
5237 Cooper St. 937-257-2938
5435 Hemlock St., Building 1226,
Kittyhawk 937-257-4458
The U.S. Postal Service has four postal units to serve the base. The temporary mailing address for all incoming PCS military personnel is:
Postal Service Center
General Delivery
Your Name
5435 Hemlock St.
Wright-Patterson AFB, OH 45433
PETS
Veterinary Services
3892 Communications Blvd., Building 1425, Area A 937-257-6853
The Veterinary Treatment Facility provides care to pets at Wright-Patterson. These services include surgical services, laboratory tests, blood workups, allergy treatment, vaccinations, nail trims, X-rays, ultrasounds, microchipping and preventative medications for heartworms, fleas and ticks at a discount for the dog and cats of military ID cardholders.
All pets living on base must be registered with the VTF upon arrival. Residents in Wright-Patterson AFB's military family housing may keep up to two pets without paying a deposit. There are no breed restrictions on dogs, but vicious pets or those that become a public nuisance will be banned. Call The Properties at Wright Field at 937-253-6009 for more information.
Due to staffing and resource limitations, pet emergencies are best handled by a full-service civilian veterinary hospital; see the Military Buyer's Guide tab to connect with local veterinarians.
RELIGIOUS GUIDANCE
Wright-Patterson AFB Chapel Community
5030 Patterson Parkway, Building 219,
Area A 937-257-7427
www.wpafb.af.mil/units/hc1
The Wright-Patterson chapel community includes the Kittyhawk Chapel (2267 Birch St., Building 1220); the Prairies Chapel (682 Chapel Lane, Building 6568) in The Prairies at Wright Field; and a smaller devotional chapel, the Medical Center Chapel (4881 Sugar Maple Drive, Building 830) inside the Wright-Patterson Medical Center.
Wright-Patterson AFB recognizes that worship, community and spiritual fitness are key components of Air Force readiness. Contact the chapel staff for information regarding services for other faiths. For current service times, visit the chapel's website.
VEHICLE REGISTRATION
Private vehicles do not have to be registered with Wright-Patterson AFB but all vehicles on base must be insured and license plates must be current. Ohio state traffic laws apply on base; see the Getting To & Around Clark, Greene, Miami, Montgomery and Preble counties chapter on Page 23 for more information. All vehicles entering or leaving base are subject to search.
Serving You

DINING
Canteen 10
Building 16, Area B 937-255-3511
Food on the Run
937-522-2160
Grille at Prairie Trace
4690 Skeel Ave. 937-257-7961
Grill at Twin Base
3565 Communications Blvd. 937-257-4130
Health & Comfort Café
Building 620
Huffman Food Court
Building 262, Area A 937-257-6082
Mandarin Chef
Building 262, Area A 937-257-2679
Pitsenbarger Dining Facility
5500 Buckeye Circle 937-257-6082
Refueling Station
1100 Spaatz St. 937-255-2735
Sphinx Cafe (NASIC)
Building 828, Area A 937-257-4417
Valkyrie Cafe
1100 Spaatz St. 937-255-2735
Wings Grille & Lounge
Building 800, Area A 937-656-3554
Young's Cafe
Building 22, Area A 937-257-4728
For hours of operation, menus and special event information, visit www.wrightpattfss.com/food.
EDUCATION
Education and Training
2130 Fifth St., Area B 937-904-4801
www.fb.com/WrightPattEducationAndTraining
Education and Training provides educational opportunities and counseling services to all military members and their families and civilian employees. The center offers testing facilities for college entrance exams such as the ACT, SAT and GRE, as well as CLEP and DANTES exams. For information about testing times and specific programs, call the education office.
Higher education institutions represented on base include the Air Force Institute of Technology, Central Michigan University, Embry-Riddle Aeronautical University, Park University and Sinclair Community College.
FAMILY SUPPORT
Airman & Family Readiness Center
2000 Albrook Drive, Building 2... 937-257-3592
www.wpafb.af.mil/afrf
The Airman & Family Readiness Center is the focal point for a full range of services, resources and programs that respond to the unique needs of military families. Services are provided to military members of all branches, DOD employees and their families. The A&FRC provides services for deployments, financial counseling and assistance, employment assistance, transition and relocation assistance (including a loan closet), family life development, volunteer resources, grocery and personal care assistance, and informational and referral services. The center offers direct service or referrals to local agencies.
Child Development Centers
Resource and Referral Office 937-257-1672
New Horizons CDC
Building 1403, Area A 937-904-1433
Wright Field North CDC
Building 630, Area B 937-904-8055
Wright Field South CDC
Building 630, Area B 937-255-1961
Wright Care CDC
Building 6933, The Prairies 937-904-8055
www.wrightpattfss.com/family/child-
development-center
Four full-day child development centers operate at Wright-Patterson AFB. All centers offer full-day care to the base's eligible patrons for children 6 weeks to 5 years old. Centers also offer hourly care to children from 6 months to 12 years old when space is available.
The centers' program is accredited by the National Association for the Education of Young Children and is certified by the Department of Defense and the Department of the Air Force. Centers offer a safe, healthy and loving environment for children. For more information, contact the Child Development Resource and Referral Office.
Exceptional Family Member Program
2000 Albrook Drive, Building 2 ...937-656-0946
www.wpafb.af.mil/afrf
The Exceptional Family Member Program is designed to give information to military families with members in need of special assistance. The EFMP coordinator provides resources from local, county, state and federal agencies, both educational and medical, to accommodate the special-needs member and the family.
Family Child Care
156 Spinning Road,
Building 6933 937-656-8686
www.wrightpattfss.com/family/family-child-care
Family Child Care offers developmentally appropriate child care in licensed homes on or within a designated radius of Wright-Patterson AFB for children 2 weeks through 12 years old. The program provides care for families that need evening care, weekend care and care during extended duty, as well as care for children with special needs. Providers set their own fees. The administrative office for the Family Child Care program is in The Prairies Youth Center.
School Liaison
2000 Albrook Drive, Building 2,
Room 239, Area A 937-656-0942
The school liaison officer coordinates and assists school-aged children and youth of base military families with educational opportunities and information necessary to achieve academic success. Working in partnership with existing base programs and initiatives, the officer helps identify, communicate and seek resolution concerning issues and barriers to academic success by encouraging relationships between the school, military families, installation and community. The officer develops programs and provides training to help teachers, counselors, principals, superintendents and coaches better understand the unique needs and gifts of the military child and family. The officer also supports on-going base educational and recreational programs and training initiatives designed to enhance the military family lifestyle.
School Age Programs
156 Spinning Road 937-253-3488
www.wrightpattfss.com/family/school-age-
programs
School-age care programs are offered for children ages 5 to 12 years before and after school and during holidays and summer vacations. Programs are designed to meet community needs, reinforce family values, and promote the cognitive, social, emotional and physical development of children. SAC programs are accredited by the Council of Accreditation (COA).
School age children are separated by age — primary (ages 5 to 8) and pre-teen (ages 9 to 12). Daily activities feature age-appropriate activities including art, science, drama, outdoor play, homework time and more.
Youth Sports
156 Spinning Road 937-255-5053
www.wrightpattfss.com/family/youth-sports
The Youth Sports Program provides recreational leagues and instructional clinics to youth throughout the year. Athletic activities include soccer, taekwondo, cheerleading and more. All volunteer coaches are certified through the National Youth Sports Coaches Association. The Youth Sports Program also includes a special needs sports program for youth ages 9 to 13.
FINANCIAL SERVICES
Chase Bank
2130 Sycamore St.,
Building 1250 937-443-6340
www.chase.com
Wright-Patt Credit Union
Building 262, Area A 800-762-0047
2195 10th St., Area B 800-762-0047
Building 1224, Kittyhawk 800-762-0047
www.wpcu.coop
LEGAL SERVICES
Legal Office
5135 Pearson Road, Building 10,
Area A 937-257-2547
Tax Center
5215 Thurlow St., Building 70,
Area A 937-656-9256
www.wpafb.af.mil/units/ja
The Office of the Staff Judge Advocate provides legal advice and support in the areas of civil law, contract law, labor law, environmental law, claims and military justice for courts-
martial and nonjudicial punishment actions. The office also provides legal assistance to military members, retirees and family members on personal, noncriminal legal matters.
Air Force attorneys and paralegals can assist eligible patrons with wills, powers of attorney, notary service, or advice on personal civil legal matters such as adoption, landlord-tenant issues, taxes and consumer law.
Visit the Air Force Legal Assistance website at https://aflegalassistance.law.af.mil to review basic information on legal assistance topics that commonly affect military members and to fill out online legal worksheets prior to a visit to the legal office for expedited service.
LIBRARY
AFRL D'Azzo Research Library
www.wpafb.af.mil/afrl/wrslibrary
The AFRL D'Azzo Research Library is open to all Wright-Patterson AFB employees during core duty hours.
RECREATION
For information about the recreational programs at Wright-Patterson AFB, visit the 88th Force Support Squadron online at www.wrightpattfss.com.
Air Force Outdoor Recreation
FAMCAMP & Rec Lodging List
http://myairforcelife.com/CentralPrograms/Outdoor/reclodging_list.aspx
The Air Force maintains 36 recreational lodging camps with more than 500 cabins and nearly 100 fixed RV trailers across the globe. Additionally, its 71 Family Camps feature thousands of RV hookups and primitive tent sites. Outdoor recreation programs vary by geography, climate and natural resources. Search the website to find a location near you.
Bowling
2241 Birch St. 937-257-7796
www.wrightpattfss.com/fun/bowling-center
Kittyhawk Lanes Bowling offers leagues for all ages, open bowling and special events like glow-in-the-dark bowling. The center has a pro shop and snack bar as well.
Fitness Centers
Dodge Fitness Center
4719 Lahm Circle, Area A 937-257-4225
The Health Club
Building 262, Area A 937-257-4402
Jarvis Fitness Center
1245 Kittyhawk Area 937-257-3607
Wright Field Fitness Center
Building 571, Area B 937-255-1961
www.wrightpattfss.com/fitness
Three fitness centers and a health club offer many programs to motivate you toward your next workout. Sports and fitness programs range from the self-directed, such as open play basketball, volleyball and racquetball, to instructional classes, such as aerobics and kickboxing. Visit the website for more information, including hours of operation and class schedules.
Golf
3565 Communications Blvd.
937-257-7961/937-254-4130
www.wrightpattfss.com/fun/twin-base-golf-
course
The golf courses at Wright-Patterson AFB are open to active-duty military, retired military, reservists, civilian employees, family members and guests. Prairie Trace Golf Course has an 18-hole course and a nine-hole course, three putting greens, a driving range, rental clubs, a club house and snack bar, a golf repair shop, and leagues for men, women and youth. The 18-hole Twin Base Golf Course has three practice greens, a club house and snack bar, a pro shop, rental clubs, and leagues for men, women and youth.
Hobby Shop
www.wrightpattfss.com/fun
Visit the Consolidated Hobby Shop online for information about its programs and services. Wood, multi-craft, stained glass, frame and graphics shop areas are available in the complex, and each offers custom work as well as resources to do-it-yourself. Specialty classes for beginners and experts alike are offered in stained glass, basket weaving, framing and matting, and woodworking.
Arts & Crafts Center 937-257-7025
Feeling crafty? Unleash your creativity using the center's tools and tables.
Auto Hobby Shop 937-257-3310
Do your own vehicle maintenance at the center using its stalls, lifts and tools. Mechanics are available for those who prefer to leave their repairs in expert hands. The Auto Hobby Shop has a resale lot for vehicles, motorcycles, boats and recreational vehicles as well as a 24/7 car wash with two self-service bays, one automatic bay and a vacuum center.
Information, Tickets & Travel
5450 Hemlock St., Building 1227,
Kittyhawk Area 937-257-7670
www.wrightpattfss.com/fun/information-tickets-
travel
Find information and get military discount tickets for local and nationwide attractions, including Cedar Point, Walt Disney World, Kings Island, The Beach Waterpark, Universal Studios, Busch Gardens and more. Whatever travel destinations you seek, the ITT staff can also help you plan your trips with assistance with airline tickets, hotels, rental cars and even cruises.
Outdoor Recreation
5265 Miller Road 937-257-9889
www.wrightpattfss.com/fun/outdoor-recreation
Outdoor Recreation provides safe, expertly managed outdoor recreation programs and equipment rentals. Equipment rentals include camping gear, canoes, kayaks, bikes, sporting equipment, tools, party supplies, outdoor games, grills and more. For information on upcoming Outdoor Recreation group trips and a price list of rentals, visit Outdoor Recreation's website.
Rod and Gun Club
Building 892, Area A 937-257-3935
www.wrightpattfss.com/fun/rod-gun-club
Wright-Patterson's Rod and Gun Club offers hunting and fishing activities, skeet and trap leagues, and registered shoots. The club has skeet fields, trap fields, stocked hunting and fishing areas, a clubhouse and a pro shop. It offers hunter education, trap shooting and skeet shooting classes.
Swimming Pools
Dodge Fitness Center Pool
4719 Lahm Circle 937-257-3044
Patterson Outdoor Pool
Behind the Wright-Patt Club 937-257-3764
Prairies Outdoor Pool
Chapel Road Area 937-255-8566
www.wrightpattfss.com/fun/pools
The Patterson and Prairies outdoor pools are open seasonally. An indoor pool can be found at the Dodge Fitness Center. For more information about programs, classes and hours of operation, visit the aquatics website.
Tennis Club
Building 90, Area A 937-257-7248
www.wrightpattfss.com/fitness/tennis-club
Wright-Patterson's indoor Tennis Club is the only membership tennis club in the Air Force. Active-duty and retired military, reservists, base civilian employees, retired civilians, family members and contractors are eligible to join. The club's facility has four indoor courts, automatic ball machines and a pro shop. Adult and youth lessons and clinics are available.
SHOPPING
Wright-Patterson Commissary
2130 Sycamore St.,
Suite 1 937-257-2060, ext. 3347
www.commissaries.com
Save your hard-earned dollars when shopping for groceries at the commissary.
Wright-Patterson Exchange
Main Exchange
Building 1250, Kittyhawk
Area A 937-879-5730
www.shopmyexchange.com
The Wright-Patterson AFB Exchange wants to be your first choice for shopping. It offers a price-match program that guarantees the lowest prices in town. Hours for services outside the main exchange vary, so call or visit the website for detailed information.