Living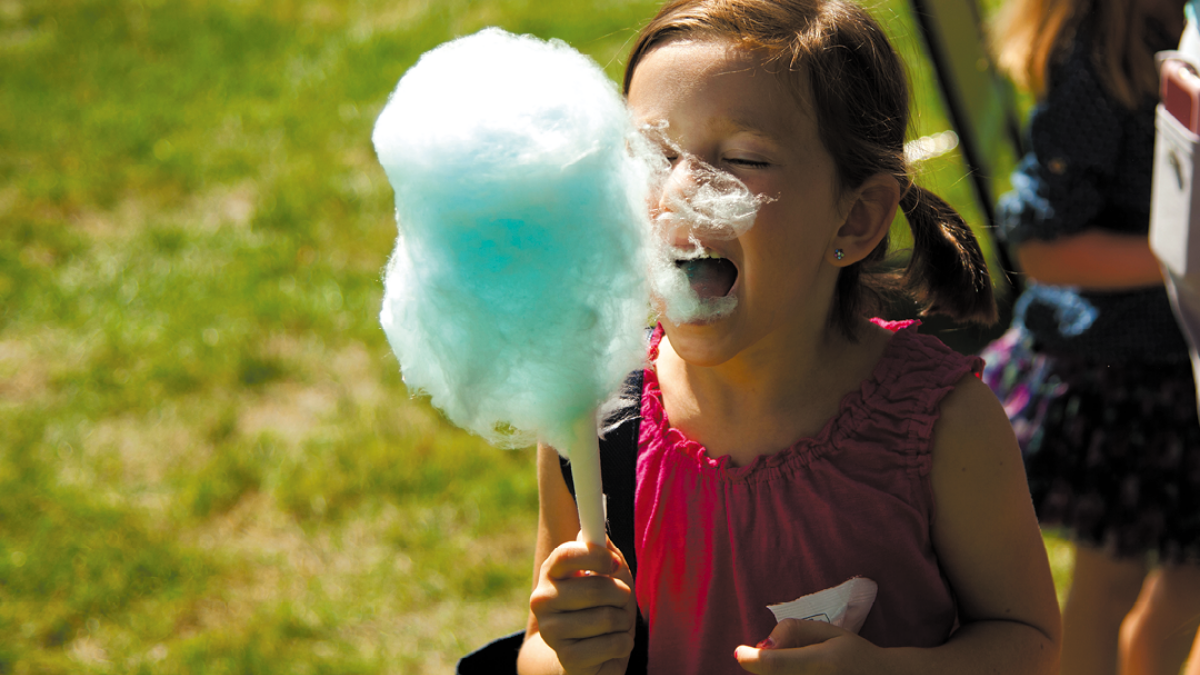 Music, sports, theater, museums, parks and shopping — Spokane County has it all. Hand-feed a tiger at Cat Tales, or shred the slopes at Mount Spokane Ski & Snowboard Park. Be sure to catch the Spokane Lilac Festival's Armed Forces Torchlight Parade and thank a military member for their service.
Annual Events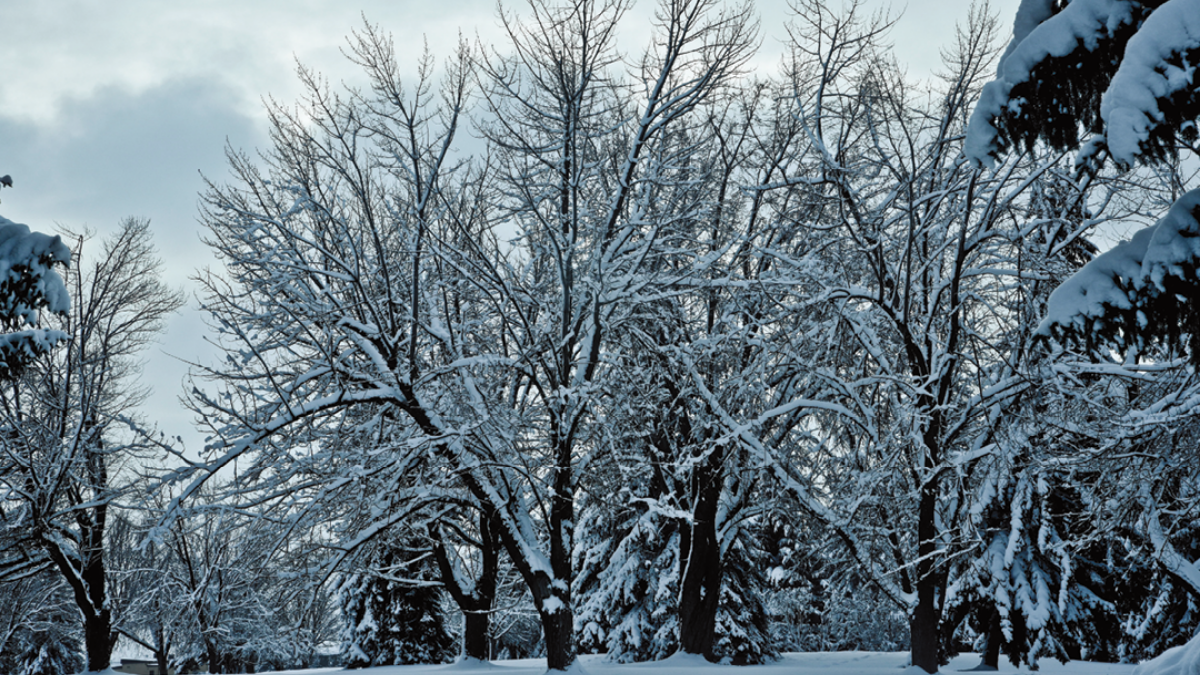 Spokane County plays host to festive annual events, celebrating food, flora, fitness, family and everything in between.
ArtFest
www.northwestmuseum.org/support/artfest.cfm
Held in the historic Browne's Addition in Coeur d'Alene Park, ArtFest features 150 artists. The juried event takes place the weekend after Memorial Day. The three-day festival showcases art of all kinds, including sculpture, jewelry, photography, painting, ceramic art and more. Festivalgoers can also enjoy gourmet foods, a wine and beer garden, and live music. Kids flex their artistic muscles at the Make It Art Kids Fair, where children of all ages can make jewelry, masks, crowns and wands, fish prints and more.
Blue Waters Bluegrass Festival
One of the best summertime bluegrass experiences in the Northwest, Blue Waters Bluegrass Festival is held the second weekend in August at Waterfront Park in Medical Lake. The pristine location, nestled in the pines on the shores of Medical Lake, is the perfect setting for world-class and regional bands. The festival also features food vendors and weekend camping areas.
Cheney Rodeo
On the second weekend in July, the Cheney Rodeo features bareback riding, steer wrestling, barrel racing, bull riding and more. The annual event at the Bi-Mart Arena includes a parade, fun run and dance. For more information, call 509-235-4848 or visit the rodeo's website.
Lilac Bloomsday Run
Bloomsday, held the first Sunday in May, is a 12K road race in Spokane. The race attracts about 50,000 runners and walkers each year. One of the country's premier free trade shows devoted to fitness, health and running takes place the Friday and Saturday before race day. Participants and spectators can also enjoy on-course entertainment and a post-race party. For more information on registration and race events, visit the website.
Spokane County Interstate Fair
www.spokanecounty.org/fair/sif
The Spokane County Interstate Fair is a 10-day event beginning the Friday after Labor Day each year. It celebrates agriculture, local organizations and hometown pride. Festivities include a carnival and midway, arts and crafts, live concerts, animal exhibits and a rodeo with bull riding, barrel racing and steer wrestling. Visit the fair's website or call 509-477-1766 for more information.
Spokane Hoopfest
Spokane Hoopfest is the largest 3-on-3 street basketball tournament in the world. More than 7,000 teams, 3,000 volunteers and 225,000 fans participate in the late-June event. Using more than 450 courts on 42 downtown city blocks, Hoopfest gathers players of all ages and abilities from across the country. Beyond basketball, the two-day festival also offers shopping, food and entertainment. For more information, call 509-624-2414 or visit the website.
Spokane Lilac Festival
Since 1938, Spokane has celebrated its nickname, "Lilac City," with the Spokane Lilac Festival. Honoring the city's military and youth, the main attractions of the festival take place on the third Saturday in May in downtown Spokane. The festival features a classic car show and the largest Armed Forces Torchlight Parade in the nation, which includes the Lilac Royalty, community floats, high school bands and both veterans and active military marching. For more information, call 509-535-4554 or visit the festival's website.
Spokane Pig Out in the Park
Held in Riverfront Park around Labor Day weekend, Spokane Pig Out in the Park won't leave you hungry! Fill up at dozens of food booths serving up everything from pulled pork sandwiches, barbecue, fried lasagna and foot-long corndogs to chocolate-dipped cheesecake and strawberries. Adults can also enjoy three beverage gardens. The six-day event features free concerts on three stages. Admission is free.
Valleyfest
Valleyfest is a September community celebration at Mirabeau Point Park in Spokane Valley. The three-day event begins with the Hearts of Gold Parade down Sprague Avenue. Thousands gather for the parade and street fair each year, a great time to meet neighbors, enjoy deals on shopping and food, and celebrate the diverse talents of Spokane Valley. Valleyfest features live entertainment, arts and crafts, a triathlon and more. For more information, call 509-922-3299 or visit the website.
Arts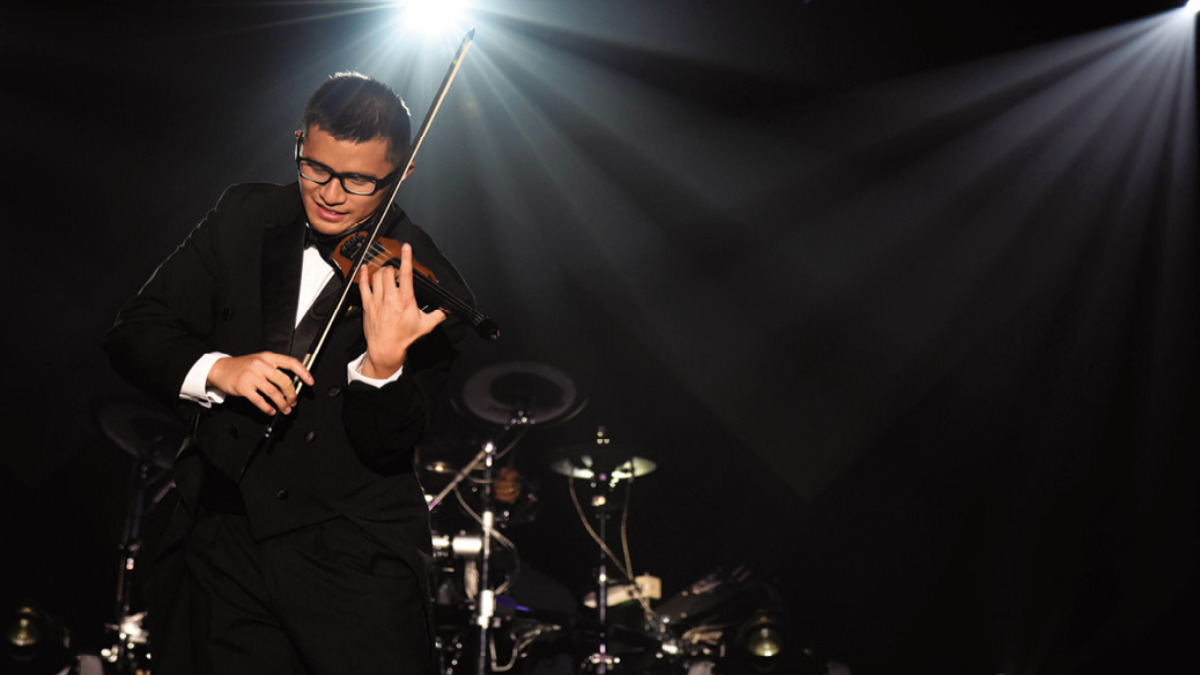 Spokane residents enjoy a wealth of artistic endeavors, from stage plays to fine arts, the symphony and more.
Bing Crosby Theater
901 W. Sprague Ave.
Spokane, WA 99201 509-227-7638
www.bingcrosbytheater.com
The Bing Crosby Theater, originally the Clemmer Theater, opened in 1915. The 744-seat neoclassical theater has a rich history. Originally used as a silent film house, it was built in the first wave of the "movie palace" tradition with dazzling lights, murals and an elaborate acoustical shell over the stage. It is one of only a few of the early movie palaces still in existence. Today, the theater is used for a variety of performances, including ballets, film festivals, orchestras, musicians and more.
The Blue Door Theatre
815 W. Garland Ave.
Spokane, WA 99205 509-747-7045
www.bluedoortheatre.com
The Blue Door Theatre is an improvisational theater company, featuring themed shows and improv classes for youth and adults. Performances are held Friday and Saturday. Visit the website for more information on tickets, class schedules and more.
The Knitting Factory Concert House
919 W. Sprague Ave.
Spokane, WA 99201 509-244-3279
http://sp.knittingfactory.com
Founded in 1987 with clubs in Brooklyn, Reno, Boise and Spokane, the Knitting Factory presents live concerts featuring new, cutting-edge bands as well as old favorites. The Knitting Factory's new restaurant, the District Bar, is adjacent to the concert house and near both the Bing Crosby and Fox theaters.
Martin Woldson Theater at the Fox
1001 W. Sprague Ave.
Spokane, WA 99201 509-624-1200
www.foxtheaterspokane.com
Opened in 1931, the Martin Woldson Theater at the Fox is home to the Spokane Symphony and several other local performing arts organizations. Performances include ballets and shows by various orchestras, symphonies and musicians. The 1,600-seat theater was reopened after extensive renovations in 2007. Renovations restored much of the theater's original art deco charm, including its stunning wall murals, detailed ceiling and the original hand-painted fire curtain.
Spokane Civic Theatre
1020 N. Howard St.
Spokane, WA 99201 509-325-2507
www.spokanecivictheatre.com
One of the oldest community theaters in the country, Spokane Civic Theatre offers a full season of productions that range from Broadway shows to musicals and comedies. More than 1,000 volunteers serve as actors, stage crew, managers and ushers for the theater. Productions are held in one of two performance spaces in the facility: the 336-seat Main Stage Theatre and the Firth J. Chew Studio Theatre, a black-box theater that seats 85. Acting, voice and stage combat classes and camps are held year-round.
Spokane Symphony
1001 W. Sprague Ave.
Spokane WA 99201 509-624-1200
www.spokanesymphony.org
This 70-piece professional orchestra performs for more than 150,000 music lovers each season and offers a broad range of education and classes. In addition to regular performances, the symphony also has special events and a summer concert series. The symphony performs at the Martin Woldson Theater at the Fox.
Museums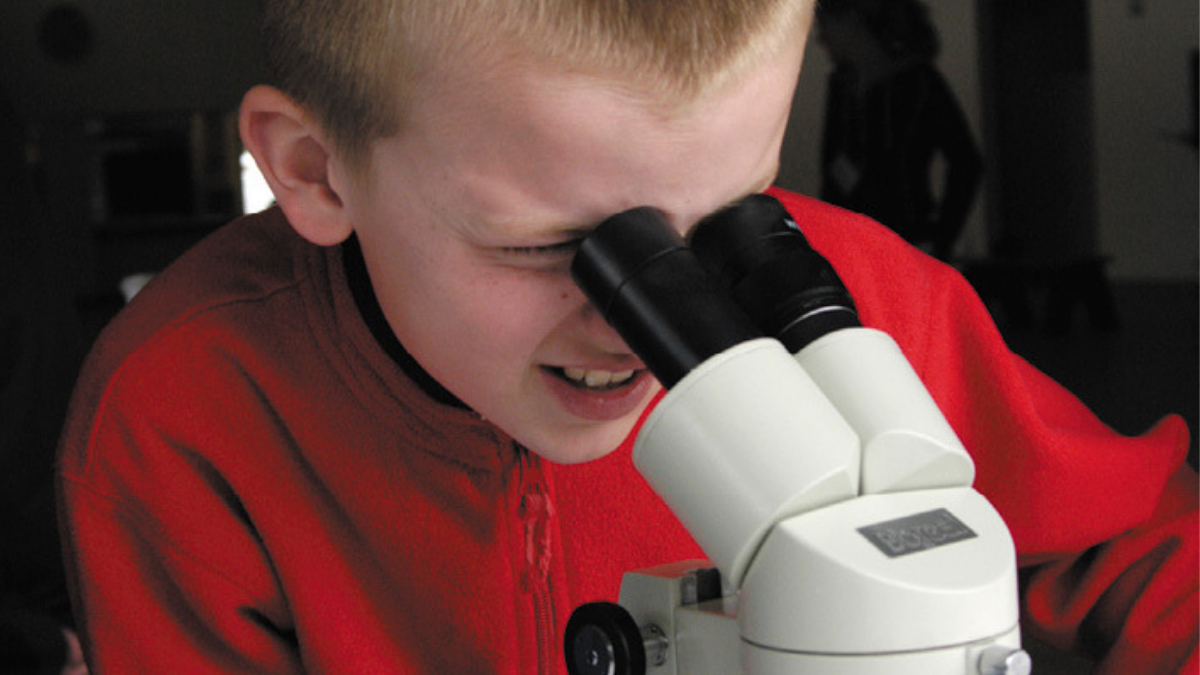 Learn about the area's history and cultural contributions by visiting any one of the many local museums.
Bing Crosby House Museum
508 E. Sharp Ave.
Spokane, WA 99202 509-313-3847
www.visitspokane.com/event/bing-crosby-house-museum/15968
The Crosbyana Room is in the Crosby Student Center at Gonzaga University used to house hundreds of Bing Crosby artifacts honoring the Gonzaga alumnus, until it moved to the Bing Crosby House Museum in 2014. Crosby himself donated some of the items and displays include Crosby's gold records, awards and his Academy Award for "Going My Way."
Cheney Historical Museum
420 First St.
Cheney, WA 99004 509-235-2202
www.cheneymuseum.org
The Cheney Historical Museum features changing exhibits on the history of the Marshall, Four Lakes, Cheney, Tyler and Amber districts of southwest Spokane County. Admission is free; donations are appreciated.
Jundt Art Museum
502 E. Boone Ave.
Spokane, WA 99258 509-313-6611
www.gonzaga.edu/Campus-Resources/Museums-and-Libraries/Jundt-Art-Museum
The Jundt Art Museum houses traveling exhibits and the university's collections. Art is showcased in the museum's Jundt Galleries, a 2,800-square-foot gallery; the Arcade Gallery, a 1,288-square-foot lobby for exhibit space; and the Chancellor's Room, a 1,450-square-foot exhibition lounge. The museum is on the western edge of the Gonzaga University campus, two blocks east of Division Street. Admission to the museum and all museum events are free.
Mobius Children's Museum
808 W. Main Ave.
Spokane, WA 99201 509-321-7121
http://mobiusspokane.org/mobius-childrens-museum
This hands-on children's museum offers educational, fun exhibits. Kids can explore natural science in the Geotopia exhibit or tour a miniature city at Cooper's Corner. Infants and toddlers can hang out in the Enchanted Forest, which features a tree slide, a foam pond, animal puppets and books. There are various camps and classes offered, as well as birthday parties and after-hours rentals. Visit the website for more information.
Mobius Science Center
311 N. Post St.
Spokane, WA 99201 509-321-7133
http://mobiusspokane.org/mobius-science-center
The 26,000-square-foot Mobius Science Center features 65 hands-on, interactive science and technology exhibits — topics include physics, optics, acoustics and sound, flight, chemistry, Northwest geology and ecology, chaos theory and more. The Bio Lab features live turtles, insects, snakes, frogs and reptiles. Try the mind ball and compete with your friends by strapping on electronic brain sensors and seeing who can best control a ball with brainwaves. The center offers a variety of camps and classes as well. Visit the website for information on camps for robotics, veterinary medicine, superhero science and more.
North Spokane Farm Museum
6223 W. Ridgeway Road
Deer Park, WA 99006 509-466-2744
www.northspokanefarmmuseum.com
"The Red Shed" features farm artifacts from 1850 to 1950. The 5,000-square-foot building houses restored farm equipment such as a pre-1880 wooden hay rake, a working hand pump and a seed separator. The museum also features a working 1950s kitchen and the largest collection of ironstone china in the Pacific Northwest.
Northwest Museum of Art & Culture
2316 W. First Ave.
Spokane, WA 99201 509-456-3931
www.northwestmuseum.org
Enjoy collections and exhibits from regional history, Native American artifacts and fine arts. Five exhibition galleries hold long-term and rotating exhibits. You can also tour the Campbell House, a historic English Tudor Revival-style home that demonstrates life at the turn of the 20th century. Check out the museum store with its assortment of gifts, or have lunch at the cafe. The museum holds special events throughout the year, including a visiting artists lecture series.
Spokane Valley Heritage Museum
12114 E. Sprague Ave.
Spokane Valley, WA 99206 509-922-4570
www.valleyheritagecenter.org
The Spokane Valley Heritage Museum preserves the culture and history of the Spokane Valley. The museum's exhibits are constantly changing; for information on current exhibits, visit the museum's website. The museum also showcases Spokane Valley history with thousands of photographs from 1850 through the present day. Visitors who have specific questions about the area's history can use the Heritage Seeker, a searchable computer database.
Parks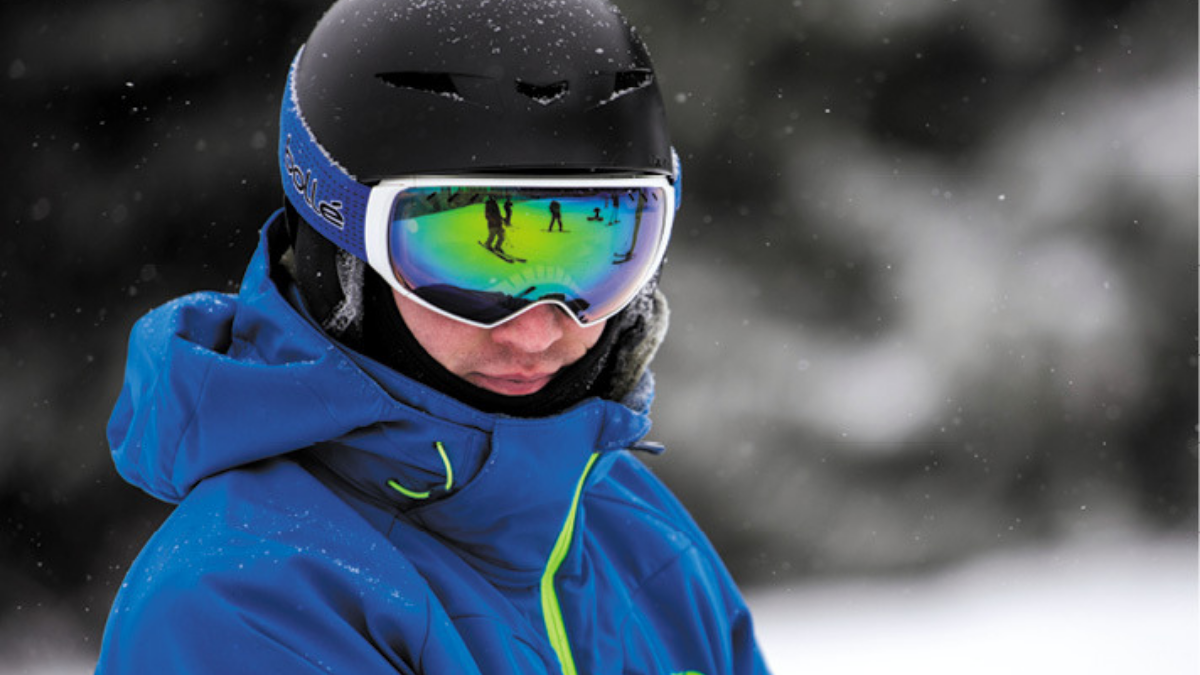 Spokane County boasts a multitude of parks and recreational areas. Check your community's parks and recreation listings to see more of what your local area has to offer.
Cat Tales Zoological Park
17020 N. Newport Highway
Mead, WA 99021 509-238-4126
www.cattales.org
Get up close and personal with pumas, tigers, lions, leopards, bobcats, bears and more. Visitors walk within 8 feet of the animals. You can even hand-feed a tiger, bear or royal white tiger. The park works with various wildlife agencies throughout the United States in rescuing and relocating exotic animals. Cat Tales is also home to the Zoological Training Center, the only school of its kind in North America, where students learn the profession of zookeeping.
John A. Finch Arboretum
3404 W. Woodland Blvd.
Spokane, WA 99224 509-363-5466
https://my.spokanecity.org/urbanforestry/programs/finch-arboretum
This 65-acre botanical and tree garden has more than 2,000 ornamental trees and shrubs. There are several walking paths to stroll along, with Garden Springs Creek running through the garden areas.
Manito Park
1702 S. Grand Blvd.
Spokane, WA 99203 509-363-5422
https://my.spokanecity.org/parks/major/manito
This 98-acre park has a conservatory, five gardens and a duck pond, as well as many walking and biking paths. More than 150,000 visitors enjoy the park each year. The gardens, which offer diverse horticultural displays, include a Japanese garden, a lilac garden and Rose Hill. Rose Hill is home to more than 150 varieties of roses.
Mount Spokane State Park
26107 N. Mount Spokane Park Drive
Mead, WA 99021 509-238-4258
http://parks.state.wa.us/549/Mount-Spokane
Mount Spokane State Park is a 13,919-acre park in the Selkirk Mountains. More than 100 miles of hiking, biking and horse trails are available. Enjoy mountain biking, bird-watching and wildlife viewing. In the winter, the park features Nordic ski trails through varying terrain and groomed snowmobile trails. Eight standard campsites are available, and a group camp can accommodate up to 60 people. If you're looking for something a little more daring, spend the night in the fire lookout. At an elevation of more than 5,000 feet, the lookout provides stunning views of the Spokane Valley, north Idaho and the Selkirk Mountains. Call 888-226-7688 for reservations at the Quartz Mountain Fire Lookout.
Riverfront Park
507 N. Howard St.
Spokane, WA 99201 509-625-6600
https://my.spokanecity.org/riverfrontpark
Riverfront Park combines the best of the outdoors and the arts. The 100 acres include paths, lawns, the Spokane River Falls, public art and various venues, with the Spokane River at its heart. Enjoy attractions that include an IMAX theater, an amusement park, an ice rink and the hand-carved Looff Carousel, created in 1909. Take a self-guided tour of the more than 20 sculptures, including Garbage Goat, a steel goat sculpture created for Expo '74 that will eat small pieces of trash with the help of its vacuum digestive system. There are several restaurants and food vendors throughout the park as well. The park is being redeveloped; check the website for details before you visit.
Turnbull National Wildlife Refuge
26010 S. Smith Road
Cheney, WA 99004 509-235-4723
www.fws.gov/refuge/turnbull
Turnbull National Wildlife Refuge is on the edge of the Columbia River Basin in an area known as the Channeled Scablands. The more than 18,000 acres are a combination of wetlands, ponderosa pine and aspen forests, marshes and lakes. The refuge conserves habitat for nesting and migrating birds and supports a variety of wildlife. More than 200 kinds of birds have been recorded, and mammals include moose, elk, deer, porcupines, river otters, bobcats and coyotes. There are several hiking trails, and Blackhorse Lake has a boardwalk that offers easy lake viewing. For wildlife observation tips and more information about the refuge, visit its website.
Shopping
From malls and major department stores to unique boutiques and souvenir shops, there's something for every taste and budget.
Cheney Farmers Market
609 Second St.
Cheney, WA 99004 509-235-2223
www.fb.com/Cheney-Farmers-Market-200615353309441
Located on the Cheney City Hall parking lot, the Cheney farmers market offers a variety of locally grown fresh produce, baked goods, arts and crafts, and other handmade local commodities. The market is held from May to September.
Main Market
44 W. Main Ave.
Spokane, WA 99201 509-458-2667
www.fb.com/mainmarketcoop
Main Market is a local food co-op. The nonprofit, full-service natural food store is owned and managed by its members. Enjoy organic produce and natural products provided by environmentally conscious suppliers.
NorthTown Mall
4750 N. Division St.
Spokane, WA 99207 509-482-4800
www.northtownmall.com
The NorthTown Mall features major department stores and more than 100 other retailers, specialty stores and restaurants. There is also a movie theater and a children's play area.
Spokane Valley Mall
14700 E. Indiana Ave.
Spokane Valley, WA 99216 509-926-3700
www.spokanevalleymall.com
The Spokane Valley Mall features major department stores and other retailers, specialty stores and restaurants, as well as a movie theater.
Wonders of the World
621 W. Mallon Ave.
Spokane, WA 99201 509-328-2867/6890
www.wondersoftheworldinc.com
Wonders of the World is a 2,000-square-foot shop in the historic Flour Mill building in Spokane. The shop offers an eclectic array of jewelry, art and artifacts. There are many collectibles from various countries, as well as crystals and gemstones.
Sports and Recreation
Living in Spokane means getting outside and enjoying all that the four-season climate has to offer. Whether you're looking to take in a game or cool off with a trip down a waterslide, you'll find what you're after in Spokane County.
Centennial Trail
www.spokanecentennialtrail.org
The Spokane River Centennial Trail runs from the Idaho state line and ends at Nine Mile Falls, Washington. The trail follows the river, featuring 40 miles of natural wonders for bikers, runners and walkers. A map of the numerous trailheads in the county is available at the Friends of the Centennial Trail website at www.spokanecentennialtrail.org/trail-map.
Golf
www.spokanecounty.org/1132/Golf-Courses
There are more than 30 golf courses within the Spokane County region. Spokane County owns and operates three public municipal golf courses: Hangman Valley, Liberty Lake and MeadowWood. For a full listing of golf courses in the region, visit www.golfinspokane.com.
Hangman Valley Golf Course is an 18-hole, par-72 championship course with wide fairways, well-bunkered greens and the beautiful Latah Creek, which comes into play on seven holes. Call the course at 509-448-1212.
Liberty Lake Golf Course is a newly remodeled, 18-hole, par-70, championship course with white sand bunkers, large greens and water. There are separate chipping and putting areas and a clubhouse with great food and drinks. Call the course at 509-255-6233.
MeadowWood Golf Course is an 18-hole, par-72 course. The mainly open course has strategically placed trees, bunkers and water features. The course was designed by Robert Muir Graves and is a links-style golf course. Call the course at 509-255-9539.
County Pools
Northside Family Aquatics Facility
801 E. Handy Road
Colbert, WA 99005 509-468-5107
www.spokanecounty.org/Facilities
Southside Family Aquatics Facility
3724 E. 61st Ave.
Spokane, WA 99223 509-448-5090
www.spokanecounty.org/Facilities
The county operates two outdoor seasonal pools. The Northside Family Aquatics Facility has a heated swimming pool, a zero-depth activity pool, a 20-foot water slide, jets, tumble buckets, a diving board and concessions. The Southside Family Aquatics Facility has a heated swimming pool, a 200-foot water slide, a zero-depth activity pool, water cannons and spray tubes, a lazy river with rapids, geysers and tumble buckets, a playground with a climbing wall, a picnic area and concessions.
Mount Spokane Ski & Snowboard Park
29500 N. Mount Spokane Park Drive
Mead, WA 99021 509-238-2220
www.mtspokane.com
Located within Mount Spokane State Park, Mount Spokane Ski & Snowboard Park has 45 designated runs and 16 night skiing runs on 1,425 acres of skiable terrain. There's also a tubing hill with a rope tow. A rental shop and adult and youth lessons are available. The skiing and snowboard park is a nonprofit organization and returns all profits to the recreation area. For more information on passes and special events, visit the park's website.
Spokane Chiefs
700 W. Mallon Ave.
Spokane, WA 99201 509-535-7825
www.spokanechiefs.com
Spokane's major junior hockey team, the Chiefs, plays at Spokane Arena. For ticket information and a game schedule, visit the team's website.
Spokane County Raceway
750 N. Hayford Road
Airway Heights, WA 99001 509-244-3333
www.spokanecountyraceway.com
The Spokane County Raceway boasts three race tracks: a quarter-mile drag strip, a half-mile oval track and a 2.3-mile road course. The largest facility of its kind in the Northwest, its drag strip seating area has a 9,000-person capacity and the oval track's seating area can accommodate 5,000. For information on tickets to upcoming racing events, visit the raceway's website.
Spokane Indians
602 N. Havana St.
Spokane, WA 99202 509-535-2922
http://spokaneindians.tix.milbstore.com
Spokane's minor league baseball team, the Indians, plays at Avista Stadium. For ticket information and a game schedule, visit the team's website.