To Kent County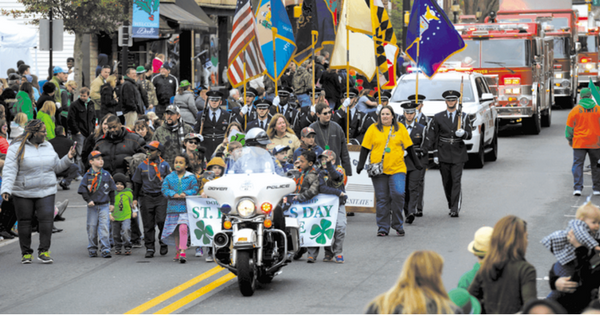 Centrally located on the Delmarva Peninsula — short for Delaware, Maryland and Virginia — Kent County covers nearly 798 square miles of Delaware, 26 percent of them water. Kent County is one of only three counties in Delaware, which is less than 2,000 square miles in size. The cities in Kent County include Dover, Harrington, Smyrna and part of Milford. Dover is the county seat and state capital.
Delaware is divided into hundreds, an old English Saxon land division, as directed by its English proprietor and real estate entrepreneur, Quaker William Penn, in the 1680s for taxation and governmental purposes; the hundreds originally served as judicial and legislative districts. Today, there are 33 hundreds in Delaware, nine of them in Kent County.
Of Delaware's population of 961,939, Kent County accounts for 176,824, according to the 2017 U.S. Census estimates, making it the least-populated county in the state. New Castle County has a population of 559,793, while Sussex County comes in at 225,322.
Kent County offers many attractions along with plenty of history, culture and modern amenities. In addition to its Americana and historic atmosphere, it has museums, country clubs and parks. Outdoor activities abound, including both fresh and saltwater fishing, crabbing, goose and duck hunting, boating and sailing.
There are multiple shopping, dining and nightlife opportunities to explore, and annual events and festivals celebrate everything from Delaware's history to its wineries and breweries for a taste of East Coast charm.
History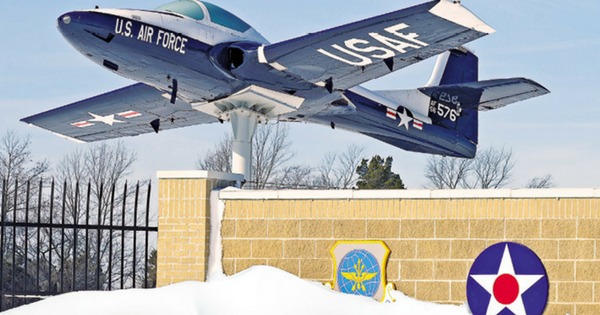 Delaware was first settled by Swedish colonists in the 1630s. However, while Sweden, the Netherlands and England all pursued control of the area, England eventually won out. In 1674, it came under permanent English rule as a proprietary colony known as the "Three Lower Counties on Delaware." At that time it was part of the Duke of York's colonial lands, but in 1682 the duke transferred the title of his territory on the west side of the Delaware River to William Penn.
King Charles II, the Duke of York's brother, had previously granted the province of Pennsylvania to William Penn as well, but because Penn received the colonies under different terms, he could not join them together. Instead, he created an assembly with delegates from Pennsylvania and Delaware, giving Delaware its first experience with representative government. Tensions soon arose between Pennsylvania and Delaware, however, leading Delaware to elect its own one-house assembly in 1704.
In 1717, the town of Dover, named after the town of Dover in England's Kent County, was officially laid out by a special commission of the Delaware General Assembly.
Near the end of the colonial period, Delaware not only declared itself free from the British Empire but also established a state government. With the Revolutionary War at hand, nearly 4,000 men enlisted for service from the small state. In the end, the only Revolutionary engagement to be fought on Delaware soil was the battle of Cooch's Bridge, near Newark, on Sept. 3, 1777, which did not end well for the rebels, though it is said to be the first battle in which the American flag was flown.
That same year, Dover became the state capital, and on Dec. 7, 1787, Delaware became the first of the original 13 states to ratify the U.S. Constitution, giving it the nickname "The First State."
Weather and Climate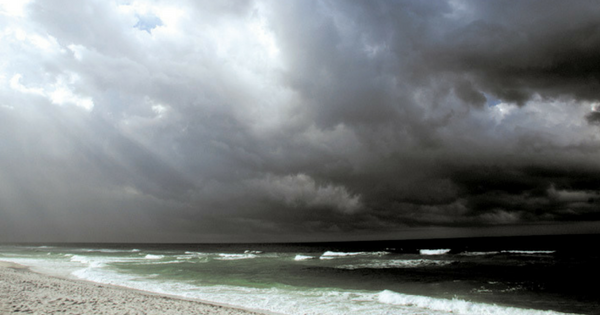 The climate in Delaware is moderate year-round. Average temperatures range from 47 degrees in the winter to 66 degrees in the summer, though lows can dip to around 27 degrees in January and rise to the high 80s in July. Coastline temperatures are 10 degrees warmer in winter and 10 degrees cooler in summer. Delaware receives an average annual precipitation of 46 inches, when rain and snowfall are added together. Residents generally can enjoy more than 200 sunny days a year.
However, because Delaware lies along the Atlantic coast, those living in Kent County should be prepared for storms, tornadoes and hurricanes.
Local Hazards
Every second counts in a disaster so planning and preparation can be lifesavers.
The Delaware Emergency Notification System notifies residents when there is an emergency in their area. The system, powered by the FirstCall Network, sends alerts via phone, social media, email, text message and other messaging devices. To register for the notification system, call 866-484-3264, or visit https://tinyurl.com/y7zg99sk and click on the link under "Register Today!"
The following are considered significant hazards in Kent County.
Floods
Because of Delaware's proximity to the Atlantic Ocean, flooding is to be expected. Delaware is the lowest state in the U.S., only 60 feet above sea level so flooding comes both from inland streams and the ocean coastline, with drenching rains from hurricanes posing a significant risk well inland from freshwater flooding.
A flood watch is issued when flooding is possible in your area. A flood warning is issued when flooding is occurring or will occur very soon. During a flood watch or warning, stay tuned to local radio or TV stations or a National Oceanographic and Atmospheric Administration Weather Radio for weather information.
Avoid trying to wade through floodwaters — even water 6 inches deep can sweep you off your feet. If you are driving, avoid flooded areas. The majority of deaths in a flood occur when people attempt to drive through water. Roads under water may not be intact, and water only a foot deep can displace a vehicle. If your vehicle stalls, leave it immediately and seek higher ground because rapidly rising water can quickly engulf it and sweep it away.
For more information on flood safety, visit https://tinyurl.com/y7o5o2cy or www.ready.gov/delaware.
Hurricanes
While Delaware has never been hit directly by a hurricane, it does experience powerful remnants of such storms that make landfall nearby. Since 1749, Delaware has been affected by more than 100 hurricanes. In 2003, Hurricane Isabel caused more than $40 million damage in Delaware, resulting in a Presidential Disaster Declaration, and in 2012 Hurricane Sandy, known as "Superstorm Sandy," the largest Atlantic hurricane ever recorded, killed some 233 people in eight countries, left about $75 billion in damages in its wake, and affected the whole Eastern Seaboard, including Delaware, when it came ashore northeast of Atlantic City, New Jersey.
Hurricane season begins June 1 and ends Nov. 30. Hurricane hazards come in many forms including storm surges, torrential rains, powerful winds, tornadoes and flooding. It is important to have a plan to prepare for these hazards.
To learn more about the dangers of hurricanes in Delaware, visit http://delaware.gov/topics/publicsafety. You will find information on general disaster preparedness as well as instructions on how to prepare and plan for a hurricane.
Thunderstorms
While more likely at certain times of year, thunderstorms can happen anytime. A severe thunderstorm can knock out power; bring high winds, lightning, flash floods and hail; and turn into a twister in seconds. Pay attention to storm warnings. Remember the rule: "When thunder roars, head indoors." The National Weather Service recommends following the 30/30 Rule: People should seek shelter if the "Flash-to-Bang" delay — length of time in seconds from the sight of the lightning flash to the arrival of its subsequent thunder — is 30 seconds or less, and remain under cover for 30 minutes after the final thunderclap.
For more safety information, visit Delaware's storm website at https://tinyurl.com/ycmh254d or that of the National Weather Service at www.lightningsafety.noaa.gov.
Tornadoes
Delaware has a low annual average of tornadoes and the risk level is considered slight, with only about one such storm per year; however, per square mile, Delaware has more tornadoes on an annual basis than half the other states. Tornadoes usually form during thunderstorms but occasionally accompany tropical storms and hurricanes that move over land.
A tornado watch is issued when weather conditions favor the formation of tornadoes, such as during a severe thunderstorm. A tornado warning is issued when a tornado funnel is sighted or picked up by weather radar. Take shelter immediately during a tornado warning.
Tornadoes can develop quickly with minimal warning so it is important to have a plan in place before they occur. Know where the safest place of shelter is in your home — a basement, or an inside room on the lowest floor (like a closet or bathroom) if your home does not have a basement. Avoid windows and get under something sturdy, like a heavy table, and cover your body with a blanket or mattress to protect yourself from flying debris and glass.
For more information on tornado preparedness, visit the Centers for Disease Control and Prevention website at www.cdc.gov/disasters/tornadoes.
Winter Storms
Winter storms are to be expected in northern states. Dover's annual average snowfall is about 16 inches, but the area can, of course, experience heavier winters, so preparation is key. Prepare for winter storms by assembling a disaster supply kit for your home and vehicle. Have your car winterized before the winter storm season arrives. Listen to weather forecasts and plan ahead.
A winter storm watch means a winter storm is possible in your area. A winter storm warning means one is headed your way. A blizzard warning means strong winds, blinding snow and dangerous wind chills are expected. Avoid travel during warnings and stay alert during watches.
Winter storms can cause lengthy power outages. During a power outage, gather in a central room with an alternative heat source like a fireplace. Be sure to keep a screen around an open flame and don't close the damper while the ashes are still hot.
During the day, open drapes and blinds to let the sun warm the space. Close them at night to minimize heat loss. If the indoor temperature drops below 55 degrees, open faucets slightly so they constantly drip to prevent pipes from freezing.
For more information on winter preparedness, visit https://tinyurl.com/ycrpc2zb.